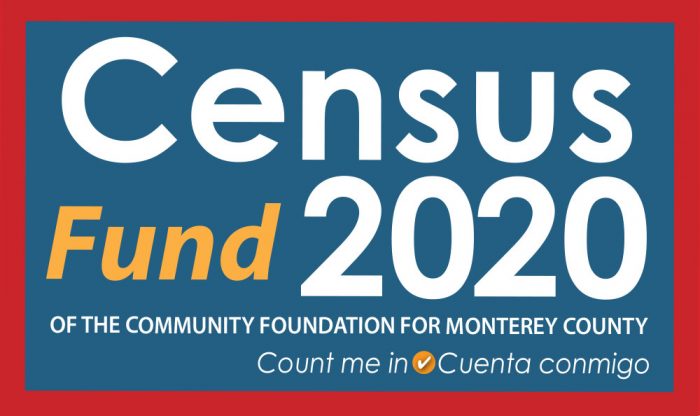 Census 2020
U.S. Census 2020
We All Count
The United States census is conducted every 10 years in accordance with the U.S. Constitution. The goal is to count every single person living in the entire country. A complete count is essential to many aspects of life, from the allocation of millions of dollars in federal funds to Monterey County for schools, roads, housing, health services, to political representation at all levels of government and economic development impact for the region.
The Challenges – Quick Facts
While the census carries major implications for all of us, we face serious challenges in having a fair and accurate count.
Monterey County has one of the highest hard-to-count populations in California: of the population of 437,907 35% or 151,262 people live in hard-to-count areas.
Hard-to-count populations are some of the most vulnerable, including low-income communities, immigrants, indigenous communities, the homeless, people of color and children ages 0-5.
For the first time ever, most questionnaires will be collected online, making it difficult for households that lack digital access to participate. 9% of Monterey County's households have either no internet access or dial up-only.
The U.S. Secretary of Commerce has proposed adding a citizenship question to the census which may make immigrants reluctant to participate.
For each person not counted, more than $2,000 per person in federal aid in Monterey County will be lost annually, or $20,000 per person over 10 years until the next census.
If just 1% of California residents are not counted, California will lose over $770 million in annual federal funding.
Hard-to-Count Areas in Monterey County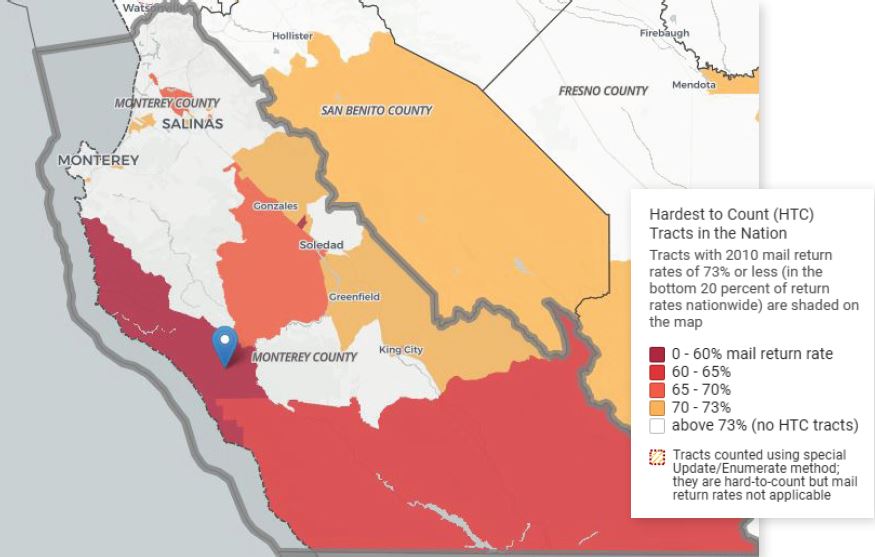 Census 2020 Fund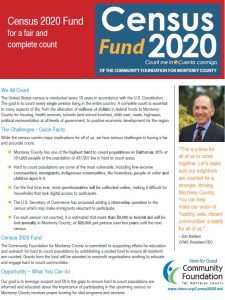 The Community Foundation for Monterey County is committed to supporting efforts for education and outreach for hard-to-count populations by establishing a pooled fund to ensure all residents are counted. Grants from the fund will be awarded to nonprofit organizations working to educate and engage hard-to-count communities.
Donate now
Please consider a contribution to the Census 2020 Fund for an accurate and complete count of ALL people who live and work in Monterey County.
Apply for a grant from the Census 2020 Fund
CFMC is accepting applications from nonprofit organizations working to educate and engage hard-to-count communities in Monterey County for the 2020 Census. Grant applications should include specific target populations and plans to educate and encourage participation in the census.
Census 2020 Fund Grant Guidelines
For Nonprofits
Resources
Census Kick Off Video Shows Importance of Monterey County Complete Count
By Dan Baldwin, President/CEO, Community Foundation for Monterey County The Citizenship Question April 2020 seems like a long way off,...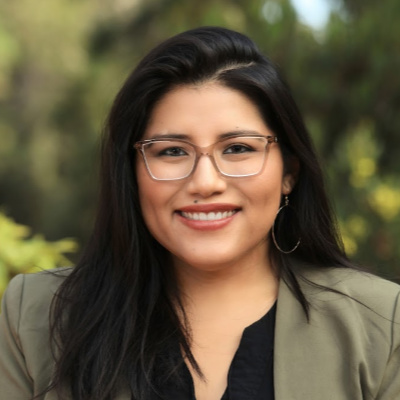 Erika Matadamas
Program Officer
831.754.5880 x134
Email Erika
Christine Dawson
Vice President of Philanthropic Services
831.375.9712 x126
Email Christine