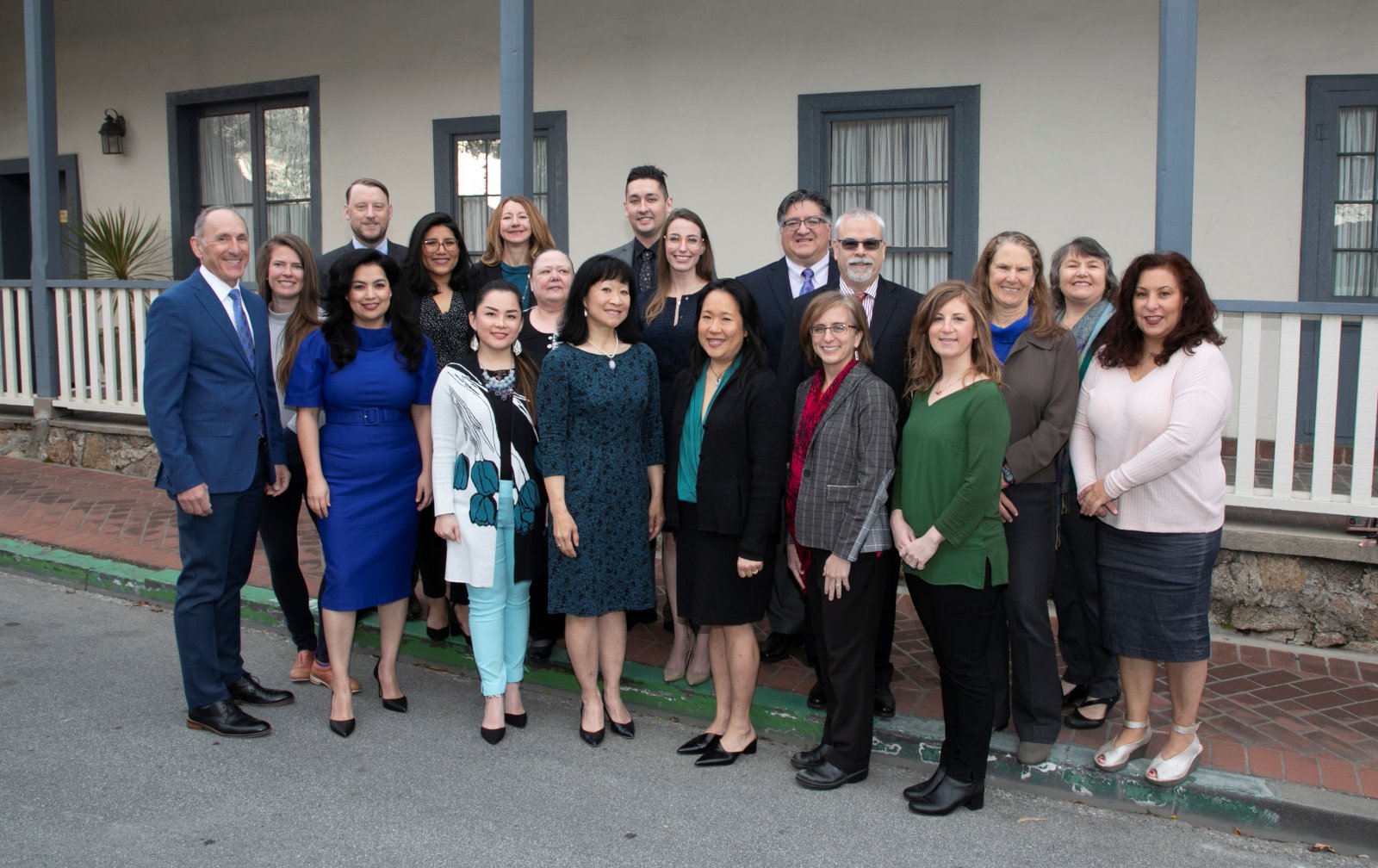 Careers
Job Openings
Join our team! The mission of the Community Foundation for Monterey County (CFMC) is to inspire philanthropy and be a catalyst for strengthening communities through Monterey County. The CFMC offers outstanding career opportunities for individuals interested in creating healthy, safe, vibrant communities. The CFMC is an equal opportunity employer.
The Philanthropic Services Officer provides philanthropic services to individual fund-holders, corporate advised funds and private foundations. The Philanthropic Services Officer serves as the primary contact for a portfolio of fund holders and provides individualized assistance to fund holders and other partners of the CFMC. The Philanthropic Services Officer assists with prospect research, donor development special events, sponsorships, affiliate funds and scholarships. Learn more and apply at Monterey Bay Jobs 72736.
The Communications Officer helps develop and carry out a strategic communications plan that builds the brand and awareness of the CFMC. This position will implement communications efforts and ensure consistency and quality of communications messaging across multiple platforms. The CO works with the Philanthropic Services and Community Impact teams to share stories to educate the public about the impact of local philanthropy, build engagement and attract new partners. Responsibilities include both ongoing communications activities and specific efforts such as disaster relief and a portfolio of areas such as affiliate funds and the Center for Nonprofit Excellence. Learn more or apply at Monterey Bay Jobs ID 72660.
The Grants and Office Coordinator plays a key role in the CFMC's grantmaking and is responsible for the administration of grant information systems used for processing grant proposals, tracking grantee status and evaluation results. In addition, the Grants and Office Coordinator serves as the initial public contact for the CFMC office in Salinas and requires an accommodating presence, a high degree of professionalism and tact. She/he must be literate in both Spanish and English, flexible, use independent judgment in completing activities, and be able to handle multiple tasks simultaneously. A commitment to the CFMC mission coupled with an interest and proficiency in the maintenance of accurate data management systems will also be essential in this position. Learn more or apply at: Monterey Bay Jobs 72886