Scholarship Resources
Here you'll find many resources that we have collected to help student, parents, and school administrators to learn about federal and state financial aid, planning for college, and seeking scholarships.
Types of Aid
There are many sources of funding available for students pursuing college. It is important that you consider each of the following types of aid when planning for college.
Useful Websites
Student Financial Aid
Choose a College
College Scorecard
A new website from the US Department of Education, this site allows you to search colleges by location, size, program, type, and other factors. Compare average cost of attendance, income of recent graduates, graduation rates, and more.
Plan for College
CaliforniaColleges.edu
A comprehensive website aimed at students, counselors, and parents that helps guide and support the college planning and preparation process. It allows users to explore accredited colleges and universities, determine which schools and majors best match a student's career aspirations, develop personalized student plans of study, learn more about financial aid and how to pay for college, and access information about college admission requirements and apply online..
StudentMentor.org
This site matches students with a mentor that can help them with many issues including major/career advice, graduate school application process, financing their education, interview advice, time management skills, transferring to another school and many more. You and your mentor can set a schedule of when you meet and what advice that they can offer.
Find Scholarships
Fastweb
Search engine that offers many different resources for students including links to scholarships programs that students can apply to, helpful information regarding financial aid, student life information, helpful information for job searching and much more.
Unigo.com
This site simplifies the scholarship search process and helps students find scholarships to pay for college and grad school. They provide a time-saving, customized list of free scholarships that match a student's hobbies, interests and academic background.
Once You're Admitted
Understand Your Financial Aid Award Letters
Once students have been admitted to college they receive a financial aid award letter that explains all of the grants, scholarships, work study, and loans that a school is offering. These letters can be confusing, but understanding what students are being offered, what money is a gift, what needs to be earned, and what needs to be paid back. You can also see a detailed guide to financial aid letter here.
Compare Financial Aid Award Letters
Students who have been admitted to multiple colleges may have multiple award offers to compare. This can be a major factor in which college a student attends. This resource will help you to understand how much you and your family will need to pay for tuition, housing, food, transportation, and other expenses.
High School to College Summer Checklist
Once you have been admitted and selected a college to attend, there are a lot of things to do over the summer. Use this checklist, and any resources provided by your college, to make sure you are staying on track to arrive on campus ready to learn and succeed in the fall.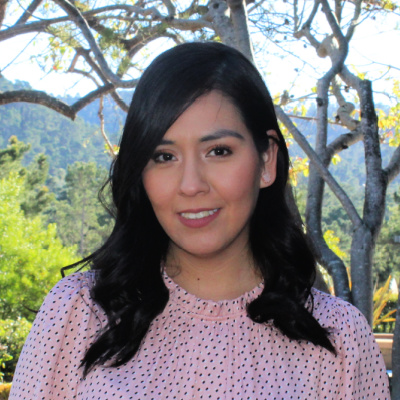 Esther Figueroa
Scholarships and Community Impact Officer
831.375.9712 x107