Scholarship Resources
Here you'll find many resources that we have collected to help student, parents, and school administrators to learn about federal and state financial aid, planning for college, and seeking scholarships.
Types of Aid
There are many sources of funding available for students pursuing college. It is important that you consider each of the following types of aid when planning for college.
Useful Websites
Student Financial Aid
Choose a College
College Scorecard
A new website from the US Department of Education, this site allows you to search colleges by location, size, program, type, and other factors. Compare average cost of attendance, income of recent graduates, graduation rates, and more.
Plan for College
CaliforniaColleges.edu
A comprehensive website aimed at students, counselors, and parents that helps guide and support the college planning and preparation process. It allows users to explore accredited colleges and universities, determine which schools and majors best match a student's career aspirations, develop personalized student plans of study, learn more about financial aid and how to pay for college, and access information about college admission requirements and apply online.
¡Gradúate! A Financial Aid Guide to Success
A comprehensive step-by-step guide on the financial aid and college enrollment process for Hispanic high school students and their families produced by the White House Initiative on Educational Excellence for Hispanics. In 2010, President Obama reestablished the Initiative to increase educational opportunities, improve educational outcomes, and deliver a complete and competitive education for all Hispanics.
StudentMentor.org
This site matches students with a mentor that can help them with many issues including major/career advice, graduate school application process, financing their education, interview advice, time management skills, transferring to another school and many more. You and your mentor can set a schedule of when you meet and what advice that they can offer.
Find Scholarships
Fastweb
Search engine that offers many different resources for students including links to scholarships programs that students can apply to, helpful information regarding financial aid, student life information, helpful information for job searching and much more.
Unigo.com
This site simplifies the scholarship search process and helps students find scholarships to pay for college and grad school. They provide a time-saving, customized list of free scholarships that match a student's hobbies, interests and academic background.
Once You're Admitted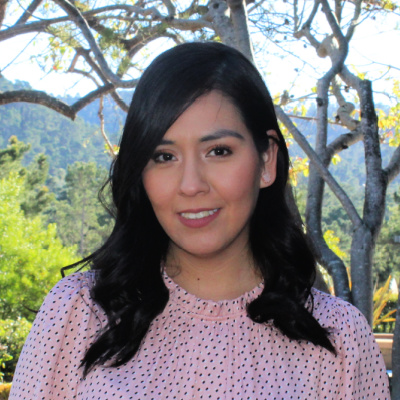 Esther Figueroa
Scholarships and Community Impact Officer
831.375.9712 x107