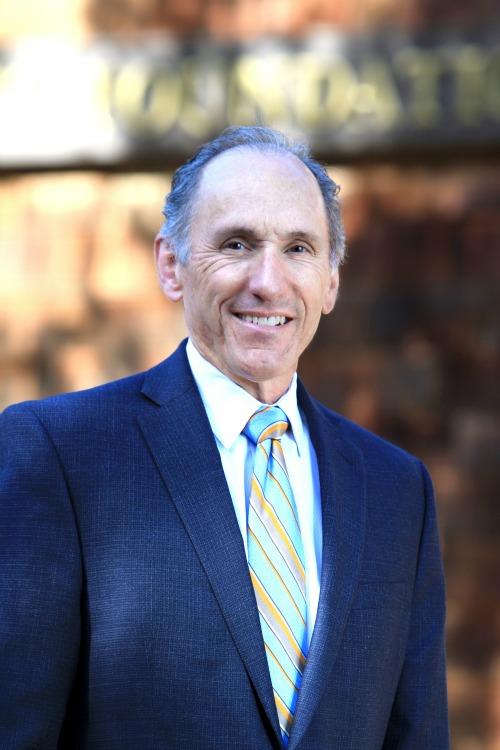 President's Blog – Looking Back, Looking Ahead
Writing a blog in January begs the question of whether to look back or look forward.  Maybe some of both. 2015 was another remarkable year for the CFMC. As the year progressed, we began to adopt a theme of "Giving Together," a recognition that the assets and grants of the CFMC stem from a collection of funds and donors with wide charitable interests. What might happen if those interests coalesced, or if the cumulative sum of those interests generated a remarkable impact?
"(2016) will require all of us working in consort for the betterment of Monterey County. Working Together. Giving Together. — Dan Baldwin, CFMC President/CEO
Co-investing
We have a category of grantmaking we call co-investing. It's when donor advisors respond to grant opportunities presented by our philanthropic services staff. We started about three years ago and had modest results. But the feedback from donor advisors encouraged us to keep at it. In 2015 donor advisors embraced co-investment as never before. By adding to Community Impact grant opportunities, supporting the response to the Food Bank fire and utilizing donor advised funds for contributions to Monterey County Gives!, co-investment totaled $1,171,986. These are grant dollars that supported special projects, responded to a terrible fire, and provided critical assistance to a wide variety of Monterey County nonprofits.
Monterey County Gives!
Monterey County Gives! added yet another dimension to Giving Together. The 2015 campaign was by far the most successful. Gives! is a donor advised fund of the Monterey County Weekly, and has now become a year-round project of both the CFMC and the Weekly. Other funding partners in 2015 included the Monterey Peninsula Foundation, who made a major grant for matching dollars, the David and Lucile Packard Foundation, Neumeier Poma Investment Council, and the Cannery Row Company. We were very proud of the $1.34 million raised and granted in 2014. And while we were optimistic about 2015, none of us predicted the campaign would raise $3.17 million. Giving Together? Not only did CFMC donor advisors grant $432,000 to Gives, but the overall number of donors rose from 1,700 in 2014 to 4,000 in 2015. 2,300 more people participated in Gives! in 2015. That is Giving Together.
Strategic Plan
One last thought about looking back – while looking ahead….in October the CFMC Board of Directors approved a new strategic plan. The primary goals of our previous plan, passed in December 2010, urged us to increase the impact of our grantmaking, become stronger partners with Monterey County philanthropists (no matter their capacity), and strive for organizational excellence, including the stewardship of the assets entrusted to us. The plan was a springboard for our work and successes through 2015. Our new plan reinforces these same tenets, while adding another: community leadership. It acknowledges the role the CFMC plays in recognizing and responding to community issues, whether emerging, long-standing, or sudden.
We expect 2016 to be an exciting year. Yet we know it will require all of us working in consort for the betterment of Monterey County. Working Together. Giving Together.