Why Choose the CFMC vs a Commercial Donor Advised Fund?
Although a donor advised fund can be established through a national financial institution, the CFMC offers its donor advised fund holders much broader services, more personal attention, and deeper connections to the nonprofits whose work is essential to effecting positive community change. The Community Foundation works with each donor to fulfill their unique philanthropic vision.
It's easy to transfer from a commercial donor advised fund into a fund at the Community Foundation for Monterey County. – Christine Dawson
Benefits of a Donor Advised Fund
The CFMC offers donor advised fund holders the same tax and administrative benefits as a commercial gift fund, including:
You make a gift and receive an immediate tax benefit. A fund is established in your name, in the name of your family or business, or in honor of any person or organization you choose.
Simple process for requesting grants to favorite nonprofits
Online access to the donor advised fund to view balances, contributions, and grants
Streamlined tax reporting, even when the donor advised fund is used to support dozens of individual charities throughout the year
Easy administration including tax receipts, recordkeeping, and other requirements for the donor advised fund's 501(c)(3) status
(Donor advised funds are less costly and easier to administer than other forms of philanthropic giving (such as family or corporate foundations)
Favorable tax-deductibility of contributions to the fund
CFMC vs a Commercial Donor Advised Fund
Unlike standard commercial gift funds, though, the CFMC offers high-level, customized services to its donor-advised fund holders, including:
Concierge-level service by knowledgeable staff to structure estate gifts to charities and accept gifts of appreciated stock or complex assets such as real estate or closely-held stock
In-house experts who have a finger on the pulse of community needs, the strengths of specific nonprofits and how to structure grant making for the highest possible community benefit
Family philanthropy and corporate giving services to foster a well-rounded, holistic approach to philanthropy
Administrative fees that are reinvested into the community foundation, itself a nonprofit, to grow its impact as a community leader and help even more donors support the causes they care about
Ability to research and identify causes and giving opportunities aligned with donors' goals and priorities, both near and far
Hands-on assistance from a local team, who live in the community they serve
A dedicated staff that will ensure the donors wishes for their fund will be fulfilled
You can add to the fund at any time, or include the fund in a legacy gift through your estate.
Contact Us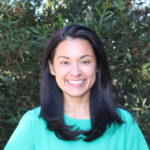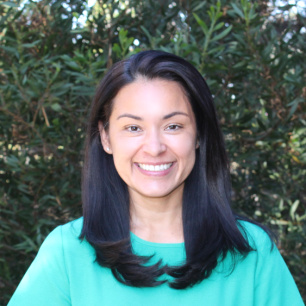 We can assist you with changing your donor advised fund to the CFMC or any aspect of your charitable giving. Please contact Cecilia Romero, Director of Gift Planning to learn more or call us at (831) 375 -9712.