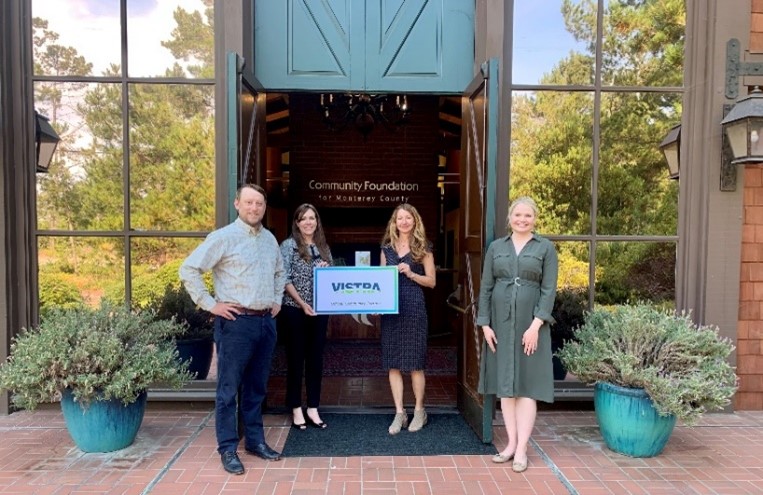 Vistra Donates $25,000 to the NMCF
Vistra, operator of the world's largest battery energy storage system, has chosen to support the local community through a $25,000 gift to the Northern Monterey County Foundation (NMCF).
Vistra chose to invest in the North County community by partnering with the Northern Monterey County Foundation because it enabled them to support many local organizations through one gift.
This partnership is built on a set of shared values including advancing positive change, embracing equity and diversity, and building a legacy for future generations," – Brad Watson, Vistra's Senior Director of Community Affairs. "We hope this gift will empower nonprofits across North County to continue changing lives."
More than $160,000 has been granted from the NMCF to organizations providing community-based services aimed at improving the quality of life for Northern Monterey County residents. Grants support projects and programs serving the residents of Aromas, Bolsa Knolls, Boronda, Castroville, Elkhorn, Las Lomas, Moss Landing, Oak Hills, Pajaro, Prunedale, Royal Oaks and Santa Rita.
The NMCF, now in its fifth year, is an affiliate fund of the Community Foundation for Monterey County. For information, visit www.cfmco.org/NMCF.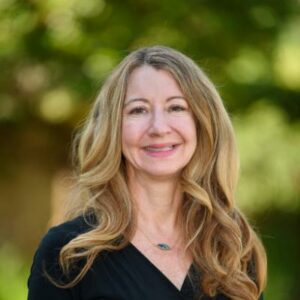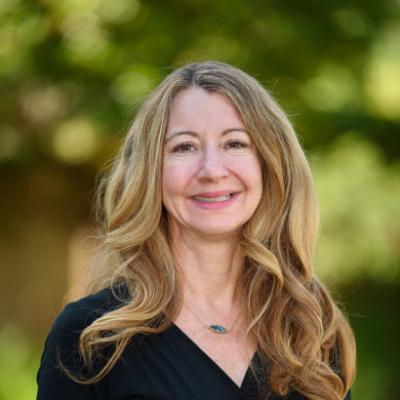 "Thanks to Vistra, we can support nonprofits that are meeting community needs We appreciate their generous support." -Christine Dawson, CFMC Senior Vice President of Philanthropic Services.
Vistra recently completed the second phase of its carbon-free 400-MW/1,600-MWh battery energy storage system in Moss Landing, California. The site is also home to the Moss Landing Power Plant. Employees from both locations are proud to support the Northern Monterey County Foundation. See how Vistra is lighting up people's lives and powering a better way forward at www.vistracorp.com.
About Vistra
Vistra (NYSE: VST) is a leading Fortune 275 integrated retail electricity and power generation company based in Irving, Texas, providing essential resources for customers, commerce, and communities. Vistra combines an innovative, customer-centric approach to retail with safe, reliable, diverse, and efficient power generation. The company brings its products and services to market in 20 states and the District of Columbia, including six of the seven competitive wholesale markets in the U.S. and markets in Canada and Japan, as well. Serving nearly 4.3 million residential, commercial, and industrial retail customers with electricity and natural gas, Vistra is one of the largest competitive electricity providers in the country and offers over 50 renewable energy plans. The company is also the largest competitive power generator in the U.S. with a capacity of approximately 39,000 megawatts powered by a diverse portfolio, including natural gas, nuclear, solar, and battery energy storage facilities. In addition, Vistra is a large purchaser of wind power.
The company owns and operates the 400-MW/1,600-MWh battery energy storage system in Moss Landing, California, the largest of its kind in the world. Vistra is guided by four core principles: we do business the right way, we work as a team, we compete to win, and we care about our stakeholders, including our customers, our communities where we work and live, our employees, and our investors. Learn more about our environmental, social, and governance efforts and read the company's sustainability report at https://www.vistracorp.com/sustainability/.
About the Northern Monterey County Foundation

The Northern Monterey County Foundation (NMCF) was created in 2016 as a unique vehicle to bring positive change to the communities of North Monterey County. The NMCF is an opportunity for individuals, families, and businesses to come together to improve the quality of life for all residents of North County. A local advisory board provides oversight, defines grantmaking priorities, and raises funds that are distributed to community organizations serving Northern Monterey County. It is an affiliate of the Community Foundation for Monterey County. Learn more at www.cfmco.org/NMCF.
About the Community Foundation for Monterey County
The mission of the CFMC is "to inspire philanthropy and be a catalyst for strengthening communities throughout Monterey County." Thanks to generous individuals, families and businesses who have created charitable funds, the CFMC has granted more than $250 million to nonprofits working towards healthy, safe, vibrant communities. For more information visit www.cfmco.org, call 831.375.9712 or stay connected at www.facebook.com/cfmco or www.twitter.com/cfmco.
Feature photo: (l to r) Brian Thayer, CFMC Sr. Philanthropic Services Officer), Kimberly Hilley, Vistra Community Affairs Manager, Christine Dawson, CFMC Sr. VP Philanthropic Services and Caroline Atkins, Vistra Community Affairs Manager