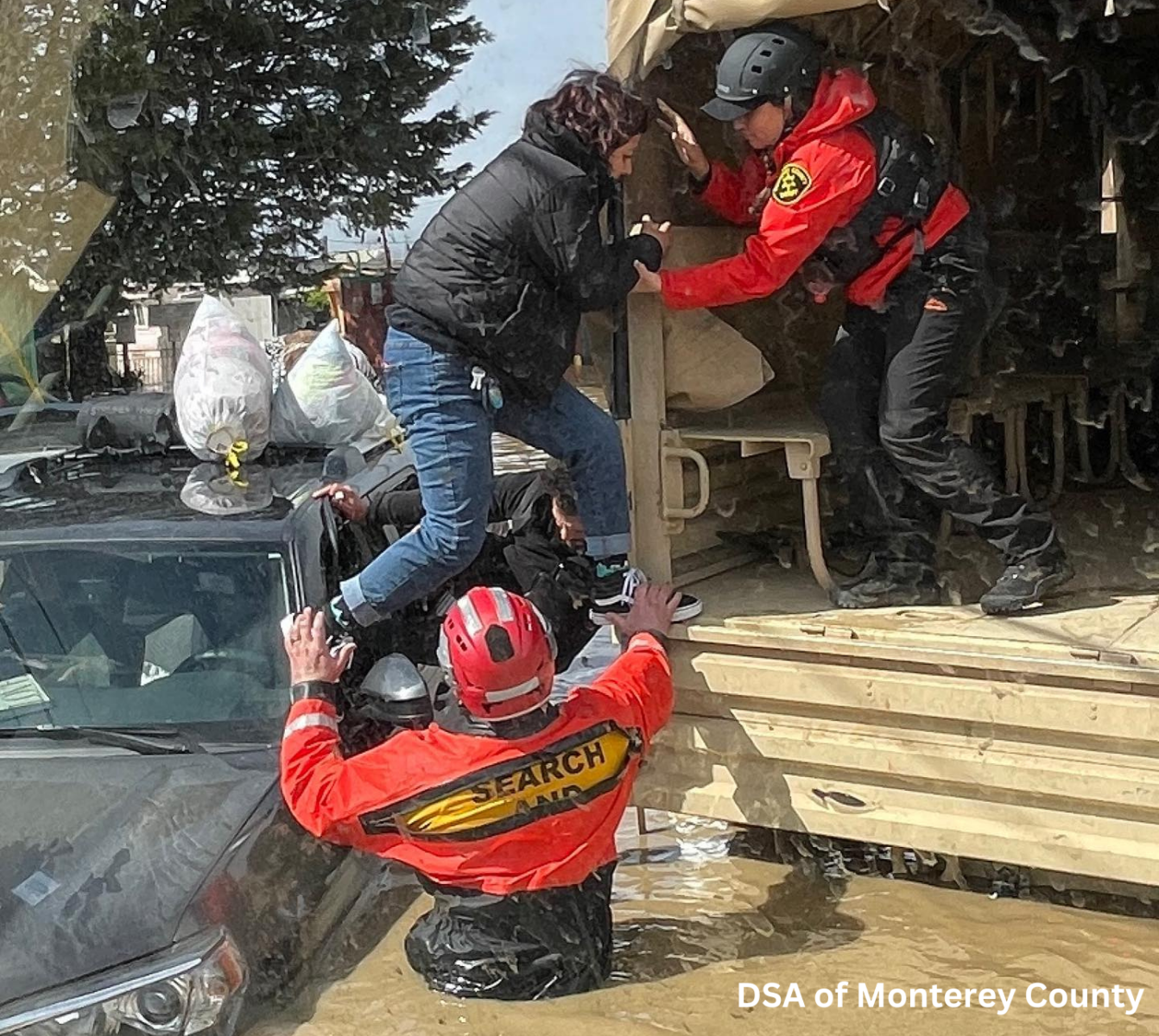 Relief. Recover. Rebuild.
Relief. Recover. Rebuild.
by Dan Baldwin, President/CEO Community Foundation for Monterey County
This guest commentary was originallly published in the Monterey Herald on March 30, 2023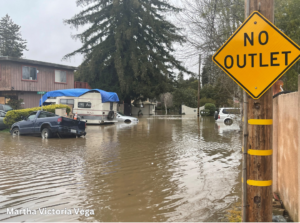 The past three weeks have been a nightmare for the people of Pajaro. Awakened after midnight on March 11 and told to evacuate, they were offered shelter in evacuation centers in North Monterey County and the Santa Cruz County Fairgrounds, where most opted to go. As many as 450 people were housed at the fairgrounds on a daily basis. As they waited for flood waters to recede, they were left wondering about the fate of their homes and belongings.
Many of Pajaro's residents are farmworkers whose household incomes were disrupted as the waters also flooded the fields where their hard-earned living was made. Others were small business owners, the heartbeat of the commercial economy in Pajaro. They, too, were left wondering what they would find when allowed in to assess damage.
Damage & Response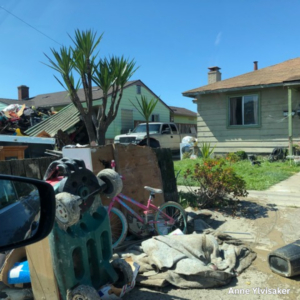 Floods are unlike other disasters in that the damage to structures isn't always evident from the outside. But when you enter a flood-damaged home or business to find a foot of contaminated mud and silt, mold in the floor and drywall, soaked possessions and a musty smell that permeates the entire community, the scale of the disaster hits home. Allowed in on Thursday, March 23, by Sunday the curbs were piled high with clothes, mattresses, furniture, appliances, discarded food, and all manner of things we all own.
The Community Foundation for Monterey County (CFMC) opened the Monterey County Storm Relief Fund in early January as farm fields and parts of communities began to suffer from high winds and water. The fund, like our other disaster funds, was seeded by the CFMC and a commitment from the Monterey Peninsula Foundation, a remarkably reliable partner in responding to urgent need.
As gifts and grants came in from a wide range of sources, the CFMC began immediately to make grants to organizations working directly with affected communities. Who knew we'd see a dozen storms driven by atmospheric rivers, and that a long-neglected levee in Pajaro would be breached?
$700,000 Granted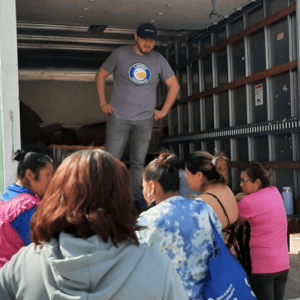 The CFMC has granted nearly $700,000, including financial assistance to Pajaro residents both before and after the breach. Partner organizations with deep roots in the community are on the ground directly helping families. Community Bridges, Casa de la Cultura Center, Catholic Charities of the Diocese of Monterey and others are using a common assessment tool to help with equitable distribution of support now and into the future.
More than $200,000 has been granted specifically for financial aid for Pajaro residents, not including countywide grants, which also support Pajaro. We are working closely with our friends at the Community Foundation Santa Cruz County to ensure our support is coordinated.
Thanks to the existence of the VIDA (Virus Integrated Distribution of Aid) program (overseen by the CFMC and funded through the County of Monterey), dozens of trusted Community Health Workers from seven agencies have been at evacuation centers assisting with referrals, translation and support.
Three "Rs" to disasters: Relief, Recover, Rebuild.
Unfortunately, the heavy lift will continue. There are three "Rs" to disasters: Relief, Recover, Rebuild. We're moving from relief to recovery, with rebuilding, the longest phase, fast approaching. In both relief and recovery, financial assistance provides the utmost flexibility for the short term, with recipients knowing best how to support their families.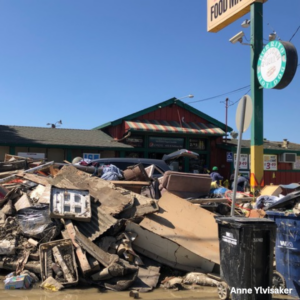 Philanthropy provides a nimble response. We're always mindful of best practices and making sure funds are used for the best (and intended) purpose. We're able to quickly support groups providing direct assistance, whether financial or through goods and services. We're exploring ways to provide support to the family businesses whose buildings were ravaged by floodwaters. At this juncture, in part because of the unknown status of a federal disaster declaration, we can't specifically quantify the need. All we know is that it is great, and will continue to be so for months and possibly years.
Monterey County is remarkably diverse. Its beauty is unsurpassed. We all benefit from the richness that emanates from the variety of people and cultures who live here.
Disasters are moments when we can support one another, knowing it is making our communities stronger. – Dan Baldwin
We thank the many people who have supported the Monterey County Storm Relief Fund and the hardworking nonprofit staff at the community-based organizations providing relief to our neighbors.
You can learn more about how you can help the people of Pajaro, and see a list of grants made thus far at cfmco.org/StormRelief.
Support the Monterey County Storm Relief Fund