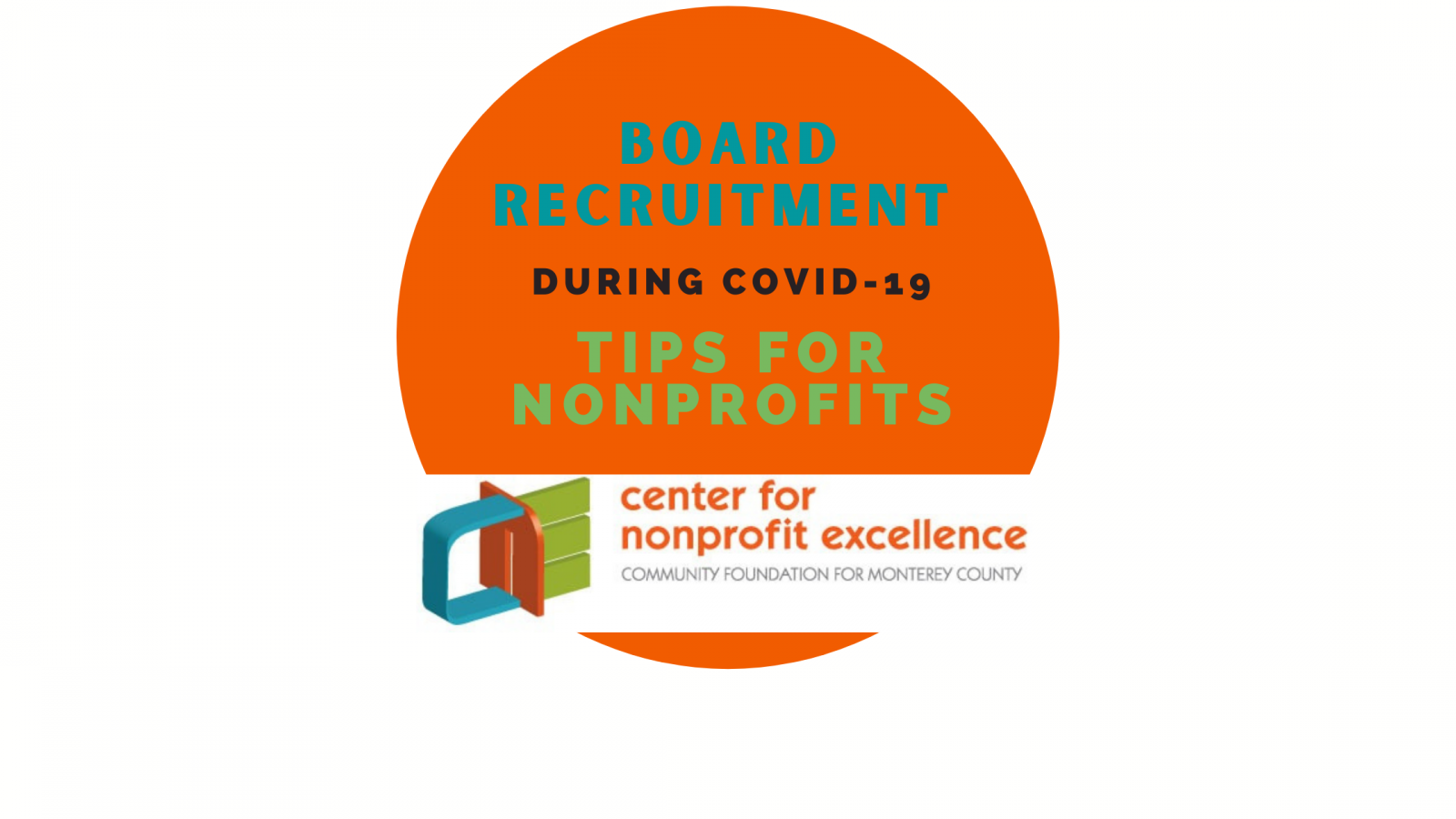 Recruiting Engaged Board Members – Tips from Local Nonprofits
By Susie Polnaszek
Program Officer and Acting Director, Center for Nonprofit Excellence
Nonprofit boards members are stepping up in important ways during COVID. Pivoting quickly, making difficult decisions, speaking with voices of advocacy on behalf of their organizations and communities. 
For some, shelter-in-place has meant more time to engage fully as a volunteer for nonprofit organizations and issues they are passionate about. Virtual meetings have made participation more accessible for many. For others, increased demands on time and energy have limited their engagement in board commitments.  
Vance Yoshida, CNE presenter and consultant who has served on boards of many community organizations, convened a panel of local leaders who shared "the key attributes or characteristics that you look for when you are recruiting board members?" The presentation was recorded in January of 2020 (view below). 
Panelists highlighted these key characteristics: 
Passion and commitment to the mission. Able to demonstrate the organization's core values.

 

Willingness to share skills, knowledg

e and networks

 that help fill gaps on the board.

 

Curiosity and the ability to ask questions that help surface issues and concerns.

 
Comfort with Uncertainty
What wasn't mentioned then, but could certainly be highlighted now, is comfort with uncertainty or at least readiness to take on adaptive planning for what comes next. 
In addition to our workshops and trainings related to for boards, CNE has been curating online resources for nonprofits related to COVID-19 that can help board members step fully into their important roles.  Those shared by BoardSource, such as creating an inclusive and welcoming board culture, engagement during Virtual Meetings  and the Role of the Board During COVID  are particularly relevant. 
Watch: ABC's of Board Service