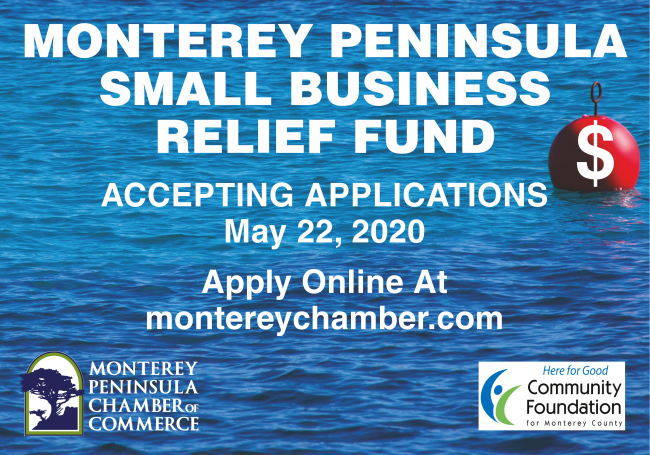 Monterey Peninsula Chamber of Commerce Launches Small Business Relief Fund at the CFMC
As regional businesses, government, and community organizations struggle to address tremendous challenges sparked by coronavirus/COVID-19, the Monterey Peninsula Chamber of Commerce (Chamber) in conjunction with the City of Monterey established a Monterey Peninsula Small Business Relief Fund (Fund) through the Community Foundation for Monterey County (CFMC).
This program is solely directed at small businesses of 1-20 employees that have been continuously operating under the same ownership for a minimum of one year and are based on the Monterey Peninsula.
The objective is to augment Federal, State and local aid by financially supplementing Monterey Peninsula businesses in hopes of reducing business closures and workforce layoffs, sustaining the local economic base and stimulating an early economic recovery." – Frank Geisler, CEO Monterey Peninsula Chamber of Commerce.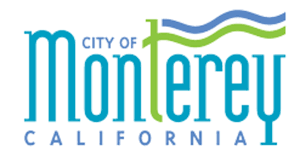 The City of Monterey has committed $1 million dollars to the Fund and other municipalities have expressed interest in also contributing to the Fund.
Donations from Individuals, Businesses, Foundations Needed
In addition, a Fundraising Committee has been formed to solicit funds from private individuals, businesses, and foundations.
The Chamber will work with local municipalities and the CFMC to facilitate the reinvestment program.
Gifts that have no geographic restrictions are eligible to be granted to any small business based on the Monterey Peninsula and funds from municipalities will be restricted to businesses that fall within the boundaries of the municipality."
Hospitality, Retail, Trades Priorities
An Administrative Oversight Committee has been formed to develop the guidelines, eligibility criteria, application form, performance requirements and disbursements from the Fund. The priorities will be on hospitality, retail, and trades. Businesses that receive funds can use them for business expenses such as payroll, rent, inventory, supplies/materials, utilities, training, or professional services.
This fund is not to be confused with the CFMC COVID-19 Relief Fund, which can only be used for grants to non-profit agencies that are providing aid to impacted individuals and families in Monterey County."
Learn More or Donate
For more information or to make a donation to the Monterey Peninsula Small Business Relief Fund please go to www.cfmco.org/PeninsulaSmallBusinessRelief.
To Apply
To apply to the fund, visit www.montereypeninsulachamber.com/apply.