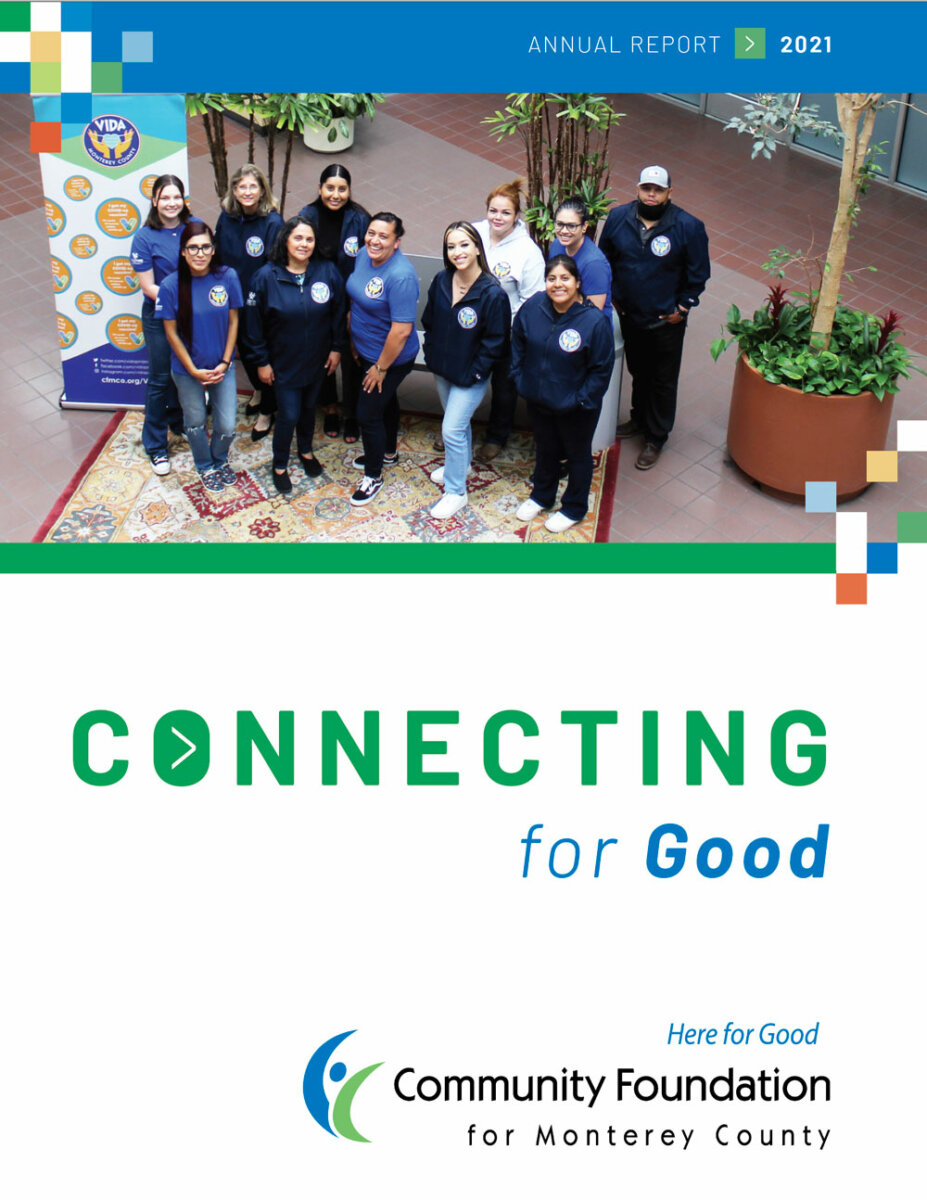 Connecting for Good – 2021 Annual Report
Connecting for Good accurately reflects our role in 2021. We gained skills in many new areas, skills that will be used again and again. We are, after all, Here for Good. – Teri Belli, CFMC Board Chair
We are proud to share with you our 2021 Annual Report. It is 40 pages of compelling stories showing the work the CFMC was able to accomplish with the support of our donors and nonprofit partners.
When reflecting on the work of the Community Foundation for Monterey County in 2021, a continuing theme emerged: the power of connection. In this report you'll see how the impact of the CFMC extends throughout Monterey County, connecting people, resources and organizations in many ways.
Thank you for supporting our community's resilience in this time of ongoing challenge and uncertainty and helping create more healthy, safe vibrant communities.
CFMC 2021 Annual Report (PDF) or Click to view flipbook