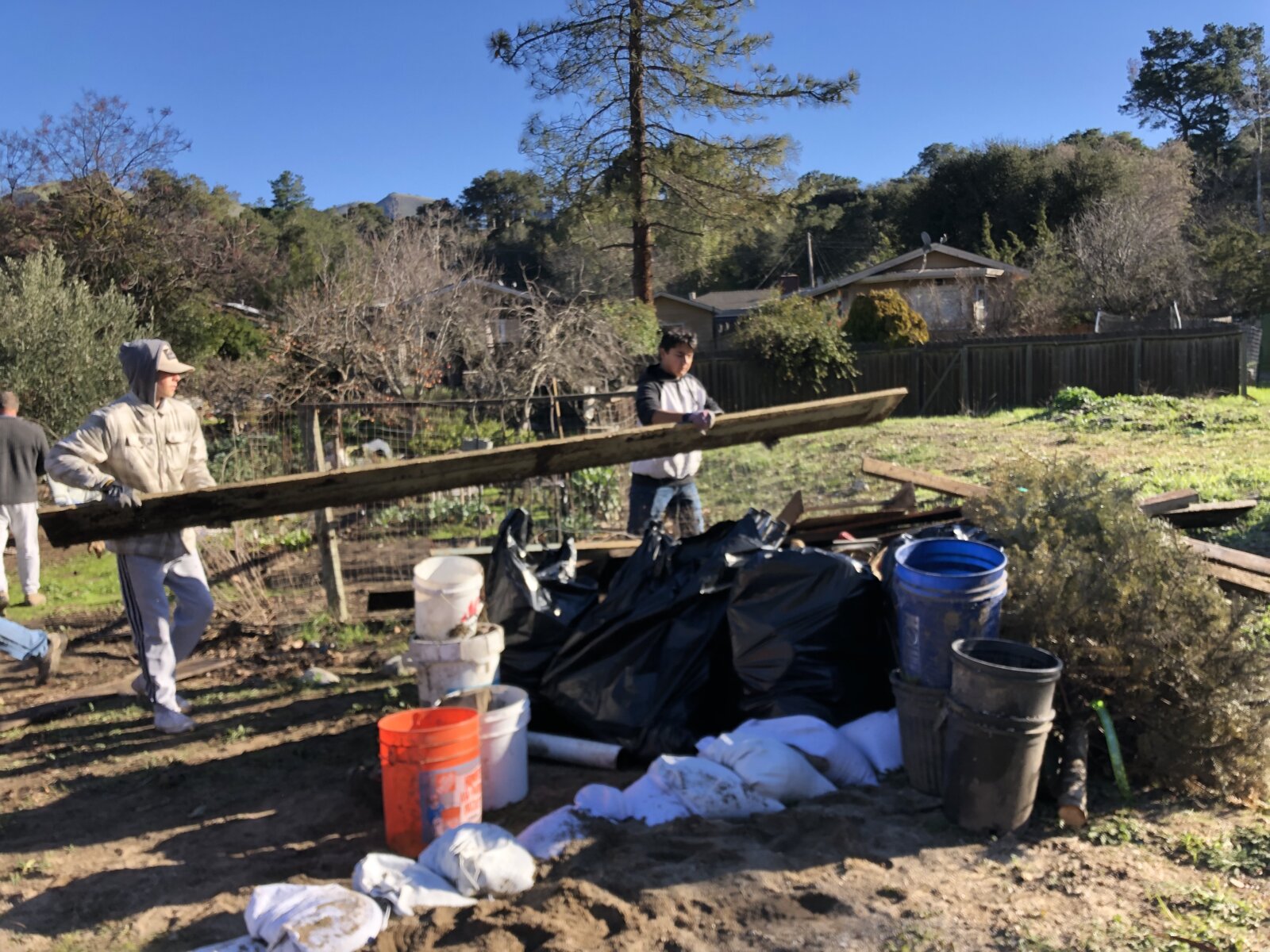 Community Fund for Carmel Valley Responds to Local Needs
CFCV Grants $15,000 for Storm Relief – Adds to $22,500 Granted in 2022
The Community Fund for Carmel Valley (CFCV), an affiliate fund of the Community Foundation for Monterey County, is a way for residents to strengthen their communities. Last year, the fund granted $22,500 to eight local nonprofits to support a variety of programs, from youth camps to home delivered meals programs. More recently, they sprang into action as the January 2023 "atmospheric rivers" flooded Monterey County. The Advisory Board of local community members activated its Carmel Valley Disaster Relief Fund on January 11th, granting $15,000 to Carmel Valley Rotary Club Foundation to purchase gift cards for residents impacted by the storms.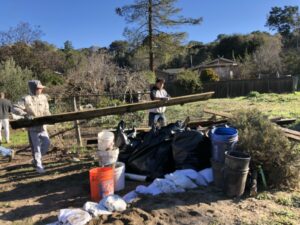 "People really appreciated the gift cards, especially for lumber and general-purpose items," said Joseph Hertlein of the CFCV Advisory Board, who helped Rotary Club of Carmel Valley hand out the gift cards in his capacity as a Rotary member. "We are trying to get assistance out to the areas that were most hit," added CFCV 2023 Advisory Board Chair Alondra Klemek. "With the help and generosity of many people and local organizations, we were able to help. It truly takes a village, and we are blessed with this community."
In their annual grantmaking, the CFCV granted $22,500 in December 2022 to nonprofits that focus on projects and programs benefiting the communities surrounding Carmel Valley. Eight nonprofits received grants in areas such as education, safety, meals for families, youth camps, and other community-enhancing programs.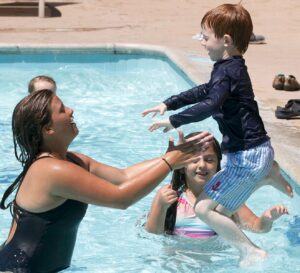 One recipient was Carmel Valley Community Youth Center, which received a $3,000 grant to support their water safety instruction program in partnership with a summer camp run by another 2022 grantee, Friends of Cachagua Children's Center. "We live in a community surrounded by many bodies of water. We firmly believe that water safety instruction is a right that should be granted to all children, not a privilege of a few," said Pool Manager Kristen Rianda with President Teresa Goldberg. "This grant allows us to continue to provide water safety instruction to underserved youth in Cachagua and Carmel Valley."
"On behalf of our generous donors, the CFCV was pleased to award eight grants to nonprofit organizations that enrich the lives of our community. Our Board has worked responsibly to ensure that donations provide excellent value with an emphasis on children and seniors that wouldn't otherwise receive services," said Alan Crockett, 2022 Advisory Board Chair.
The nonprofits that received 2022 grants are:
Carmel Valley Community Youth Center for water safety instruction;
Cachagua Fire Protection District for wildland fire hose clamps;
Meals on Wheels of the Monterey Peninsula for a home delivered meals program in Carmel Valley;
Friends of Cachagua Children's Center for Cachagua summer camp 2023;
Carmel Valley Angel Project for a holiday gift drive for families and seniors;
The Regents of the University of California for Hastings Natural History Reservation: science education for youth program in Cachagua;
Breast Cancer Assistance Group of Monterey County for a breast cancer support program; and
Santa Lucia Conservancy for a Carmel River ecology education program.
This is the second round of general grants awarded since 2020, when the newly-established Fund deployed $188,000 to assist residents impacted by the Carmel Fire. The Community Fund for Carmel Valley is an affiliate fund of the Community Foundation for Monterey County and is overseen by an Advisory Board of local residents. To learn more or contribute, call 831.375.9712 or visit cfmco.org/CarmelValley. To donate specifically to the Carmel Valley Disaster Relief Fund, please visit cfmco.org/CarmelValleyRelief. To learn about supporting storm relief and recovery throughout Monterey County, visit cfmco.org/StormRelief.