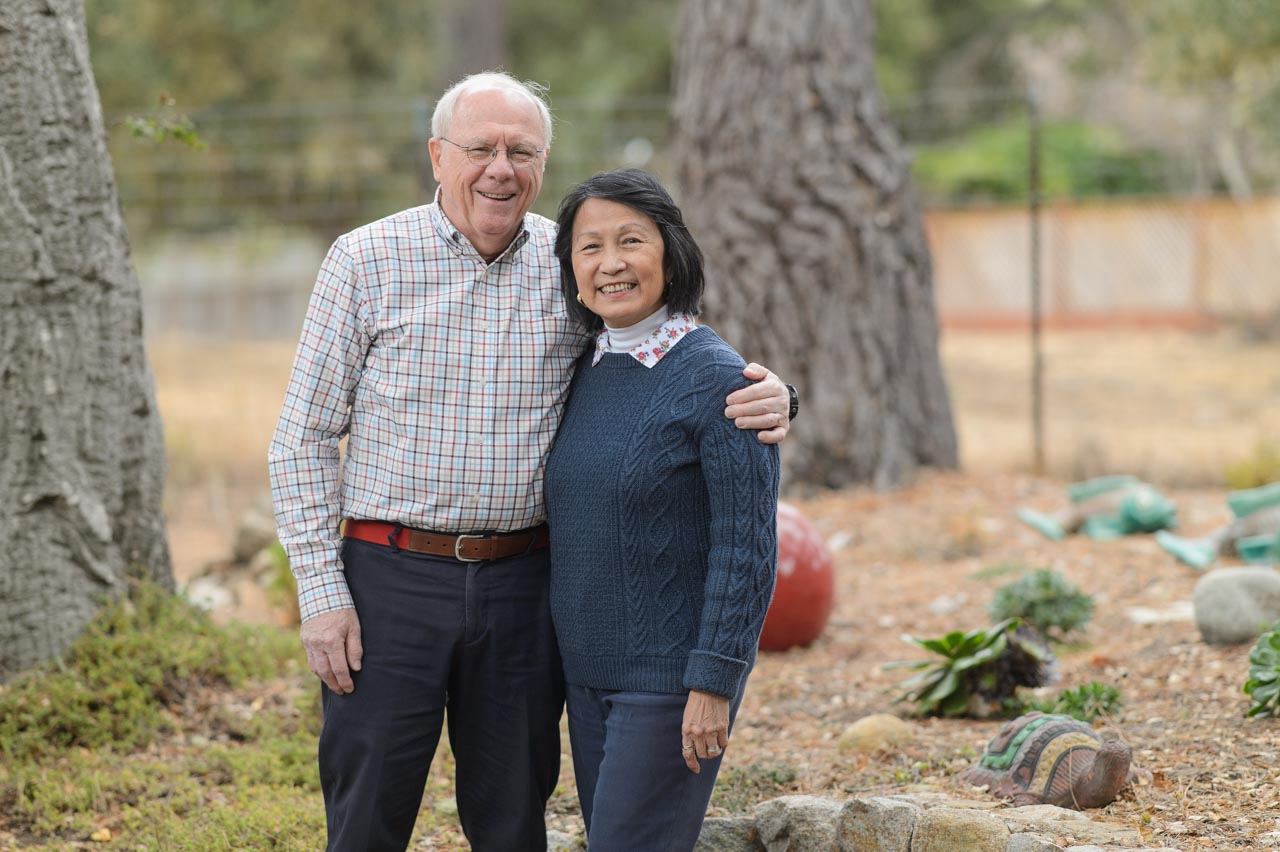 The Adventure of Giving: Michael and Gloria Ipson
By Amanda Holder, Community Foundation for Monterey County Director of Communications
Michael Ipson, a Washington native raised in California, was attending U.C. Berkeley when he went to the Chinese University of Hong Kong as an exchange student. He met Gloria, a native of China, who was studying literature at the same campus. He proposed within seven months and they married the following year in Hong Kong. He finished his degree in history at U.C. Berkeley.
Michael also has an MA in East Asian Studies from Stanford, an MBA from De Paul and was a PhD candidate and teaching fellow at Harvard. He became a commercial banker in NYC and after living in Berkeley, Pacific Grove, Palo Alto, Boston, NY, Hong Kong, Vietnam and Beijing, he and Gloria moved to the Central Coast in 2010.
Gloria was an instructor at the Defense Language Institute in Cantonese in the early 70s, was a counselor in family planning and a clinical interpreter in Boston, director of the AFS student exchange program in Hong Kong and spent 10 more years teaching language. She now volunteers at Montage auxiliary and Michael joins her to serve the Christmas dinner at the Monterey County Fairgrounds.
U.C. Berkeley Scholarships for Monterey County Students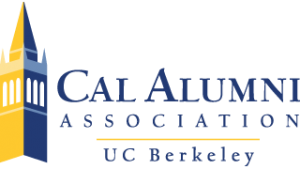 Michael is the President of the Monterey County U.C. Berkeley alumni club. The club has two U.C. Berkeley scholarships for local students. At the suggestion of Doug Lee, a member of the Alumni Club board, the group moved the scholarships to the Community Foundation for Monterey County (CFMC). They wanted club members to be able to make tax deductible donations and to take advantage of the CFMC's investment expertise and pooled portfolio.
Michael was very pleased with how CFMC handled the Larry Horan-Jim Langley and Jack Van Zander Scholarships, so he and Gloria turned to the CFMC when they wanted to create their own scholarship in 2019.
Education and ties to the Salinas Valley run deep in Michael's family. His parents met at U.C. Berkeley, and his two brothers, sister in law, uncles, aunts, cousins and nephew and niece are all Cal alumni. His father Harold worked in Salinas in the 1930s for the Ferry Morris Seed Company. Michael's eldest brother Dan was a professor and Dean of Social Sciences and Humanities at Hartnell College. Dan's wife Sue taught elementary school in Salinas for more than 20 years. Her father Lew Tully, also a Cal Graduate, was a teacher at Salinas High and then King City Union High School superintendent.
Honoring Two Families
The two families always made an effort to give back by supporting families of all backgrounds in pursuing higher education. Michael and Gloria named their scholarship The Ipson-Tully Memorial Scholarship in their honor. Because of the connection with Salinas, the Ipsons wanted to focus their scholarships on students in the Salinas Valley.
There are a lot of young people in Salinas who should have the opportunity to go to college but face financial obstacles." Michael Ipson
"Education is something you can keep forever," added Gloria. Their scholarships are not only based on academic performance, but also on financial need and the potential of the student. They wanted the selection committee to choose students who would benefit the most.
We've led an exciting life. Now we have an opportunity to give back to the community," Michael reflected.
The Ipsons enjoy helping people who deserve support to overcome challenges and improve their lives. "It is part of our family values to give," said Gloria.
Two students received the first Ipson-Tully awards in 2019. "With all the challenges out there, it's very encouraging to have the Community Foundation bringing people together and addressing problems, creating opportunities to give others a leg up," noted Michael.
"The Cal Alumni Club puts on a reception for local incoming students each year, many of whom being the first in their family to attend college. They bring their families to the reception and are proud to set an example for their brothers and sisters. It's very inspiring. One high school senior brought her parents and four siblings. At the end of the reception the mother told Michael that the next child would be at the reception the following year as a candidate to go to Cal," said Michael. He was happy to add that, indeed, she was.
It's so personally rewarding. We grow ourselves by seeing other people grow." – Gloria Ipson.