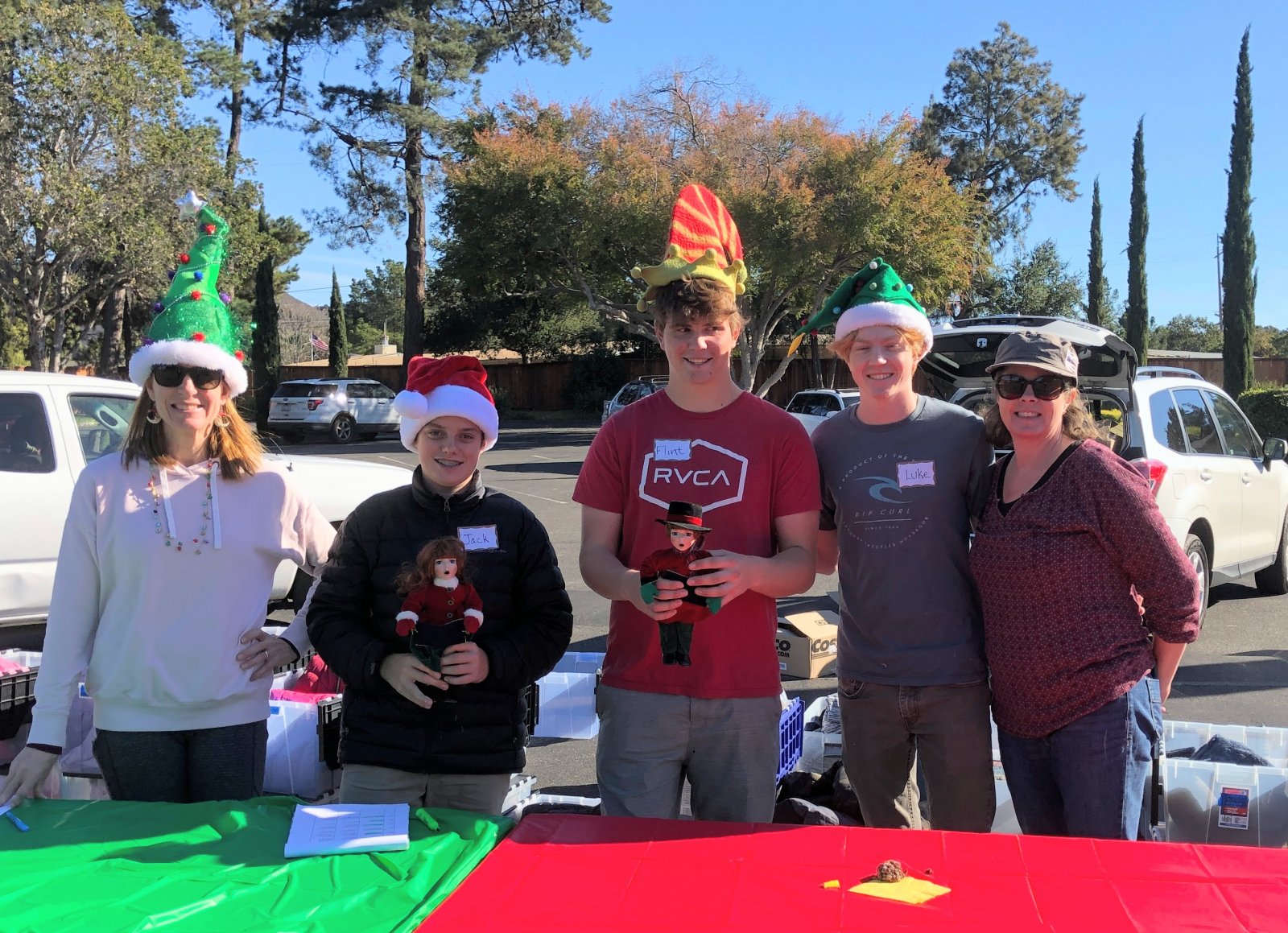 Community Fund for Carmel Valley Grants
The Community Fund for Carmel Valley granted $29,242 in December 2021 to nonprofits that focus on projects and programs benefitting the communities surrounding Carmel Valley.
Ten nonprofits received grants to strengthen Carmel Valley communities in areas such as education, safety, meals for families, youth camp scholarships, and other community-enhancing programs.
One recipient was Carmel Valley Angel Project (CVAP), which received a $3,000 grant to support their holiday gift program providing gifts for families in Carmel Valley and Cachagua, and Safeway gift cards for 80 Rippling River residents.
It's truly a community effort and brings many people and groups together with the common goal of making the holidays brighter for so many." – CVAP President Christine Williams
2021 Grantees
The nonprofits receiving grants are:
Breast Cancer Assistance Group of Monterey County for special needs assistance;
Cachagua Fire Protection District for safety gear for responding volunteers;
Carmel Valley Angel Project for food and gifts for families;
Carmel Valley Art Association for relocation and website development;
Carmel Valley Community Youth Center for water safety instruction;
Friends of Cachagua Children's Center for Cachagua summer camp for K-8;
The Jamesburg School, for critical maintenance for community-building and educational programming;
Meals on Wheels of the Monterey Peninsula for home delivered meals program;
MEarth for Camp Scholarships for Carmel Valley Youth; and
UC Berkeley – Hastings Reserve for Environmental Education in Cachagua: People of Color Engaging in Nature.
The Fund launched in 2020 and is overseen by an Advisory Board of local residents.
I love Carmel Valley. This is an opportunity to help others and create synergy to meet the needs in our community." – Alan Crockett, Advisory Board Chair
This is the first round of grants awarded since 2020, when the newly-established Fund deployed $188,000 to assist residents impacted by the Carmel Fire.
The Community Fund for Carmel Valley is an affiliate fund of the Community Foundation for Monterey County. To learn more or contribute to the fund, call (831) 375-9712 or visit www.cfmco.org/CarmelValley.
About the Community Fund for Carmel Valley
In 2020, the Community Fund for Carmel Valley (CFCV) was created to serve residents, businesses and organizations, all having an opportunity to contribute to the greater good of others. In response to the Carmel Fire, the fund deployed $188,000 in grants to nonprofits providing direct financial assistance to affected residents, most of whom lost their homes.
The fund is governed by a local advisory board consisting of longstanding volunteer community members. Its role is to provide oversight, raise funds, define grantmaking priorities and award grants. The Community Foundation for Monterey County provides administrative, investment and grantmaking expertise. CFCV seeks to improve the lives of our fellow community members, both now and in the future.
The CFCV provides grants to nonprofit organizations that benefit the following communities: Carmel Valley from Highway 1 to Cahoon Grade, Cachagua and Jamesburg.