Resilient Nonprofit Finances in Uncertain Times
May 6 @ 9:30 am

-

11:30 am

|

Recurring Event

(See all)

Every week on Thursday until May 6, 2021
Event Navigation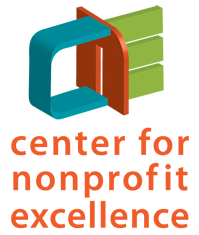 This two-part training will help your smaller nonprofit better understand its current financial health and plan for dynamic & uncertain times ahead.
About this Event
COVID-19, the economic crisis and movements for racial justice have impacted our nonprofit organizations in different ways, often revealing and exacerbating pre-existing challenges. Given the significant shifts in the nonprofit funding landscape and the ongoing nature of the pandemic, CNE offers this in-depth opportunity to address your nonprofit's current and future financial health and resilience.
Who should participate?
Nonprofits with budgets under $5M. This support is aimed at smaller nonprofits that might not otherwise have the chance to access this type of expertise and guidance on their own.
Cost
$60 total for two Training Sessions
Training+Coaching with FMA
A limited number of coaching spots ($1,000 value) will be available to nonprofits serving Monterey County communities.
Training Details
Session 1: April 29, 9:30-11:30 a.m. Understanding Financial Heath
In these unprecedented times, nonprofit organizations are experiencing a variety of challenges including shifting staffing structures, sudden changes in service delivery or capacity, and potential losses across multiple revenue streams. These changes put the financial health and resilience of nonprofits at risk as they navigate the current reality while staying mission focused.
This webinar will address critical areas of focus in a time of uncertainty and focus on organizations under $5 million in annual budget size. Topics include:
Grounding financial decision-making in your values
Understanding your current financial position including: Data sources to calculate key metrics and what those metrics say about the financial health of your organization.
Actions to consider given the financial health of your organization
Session 2: May 6, 9:30-11:30 a.m. Scenario Planning for Resilience and Reinvention
Now more than ever nonprofit organizations are required to nimbly change course in order to meet the changing needs of their communities. Leaders need dynamic financial planning approaches to help them adjust to the wide variety of major and minor shifts in their strategies and budgets so that they are equipped to make difficult, complex decisions as financial or human capital crises arise in the months ahead. Building scenarios and back up plans gives leaders, their staff, boards, and funders the confidence they need to press on and continue to deliver strong programs.
This webinar focused on nonprofits under $5 million in annual budget size includes a user-friendly scenario planning toolkit and addresses:
Guiding principles for successful scenario planning processes
Participatory processes organizations can use to weigh options, implications, and equity considerations
Approaches to adapting key revenue and expense drivers
Coaching Details
The primary role of coach is to serve as a sounding board and advisor. Participating organizations interested in one-on-one coaching will self-identify through a brief interest form and then would be matched with a BDO FMA coach. The coaching is intended to address financial management strategy, which will likely take the form of supporting your leadership team as you work to understand the current financial reality, build realistic scenarios, and make decisions on how to move forward during these uncertain times.
As of 2021, FMA has become a part of BDO USA. BDO FMA has over two decades of experience providing fiscal management support to nonprofits and foundations, and in 2020, with special attention to impacts of the pandemic.
Presenter: Ethan Zatco, Senior Consultant, FMA BDO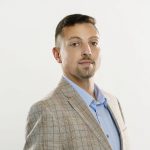 Ethan is a seasoned leader in the social sector, having spent his early career directing programs and organizations serving young people and their families in New York City and in the San Francisco Bay Area. He brings his advanced skill-set as a trainer and facilitator to his work with clients at FMA, and his rich experience connecting networks of community, nonprofit organization, grant-maker and government agency informs his efforts. Ethan holds a B.A. in Community Studies from the University of California, Santa Cruz. He is a Certified Nonprofit Accounting Professional, Advanced.
About the Center for Nonprofit Excellence (CNE) of the Community Foundation for Monterey County:
Visit us at www.cfmco.org/cne Our core services include offering professional development, consulting, informational resources, grantmaking and peer learning opportunities to Monterey County nonprofits, while building collaboration between local organizations that support capacity building. CNE's work contributes to the fulfillment of the vision that Monterey Bay region nonprofits' combined work results in healthy, safe, vibrant and inclusive communities.
Related Events