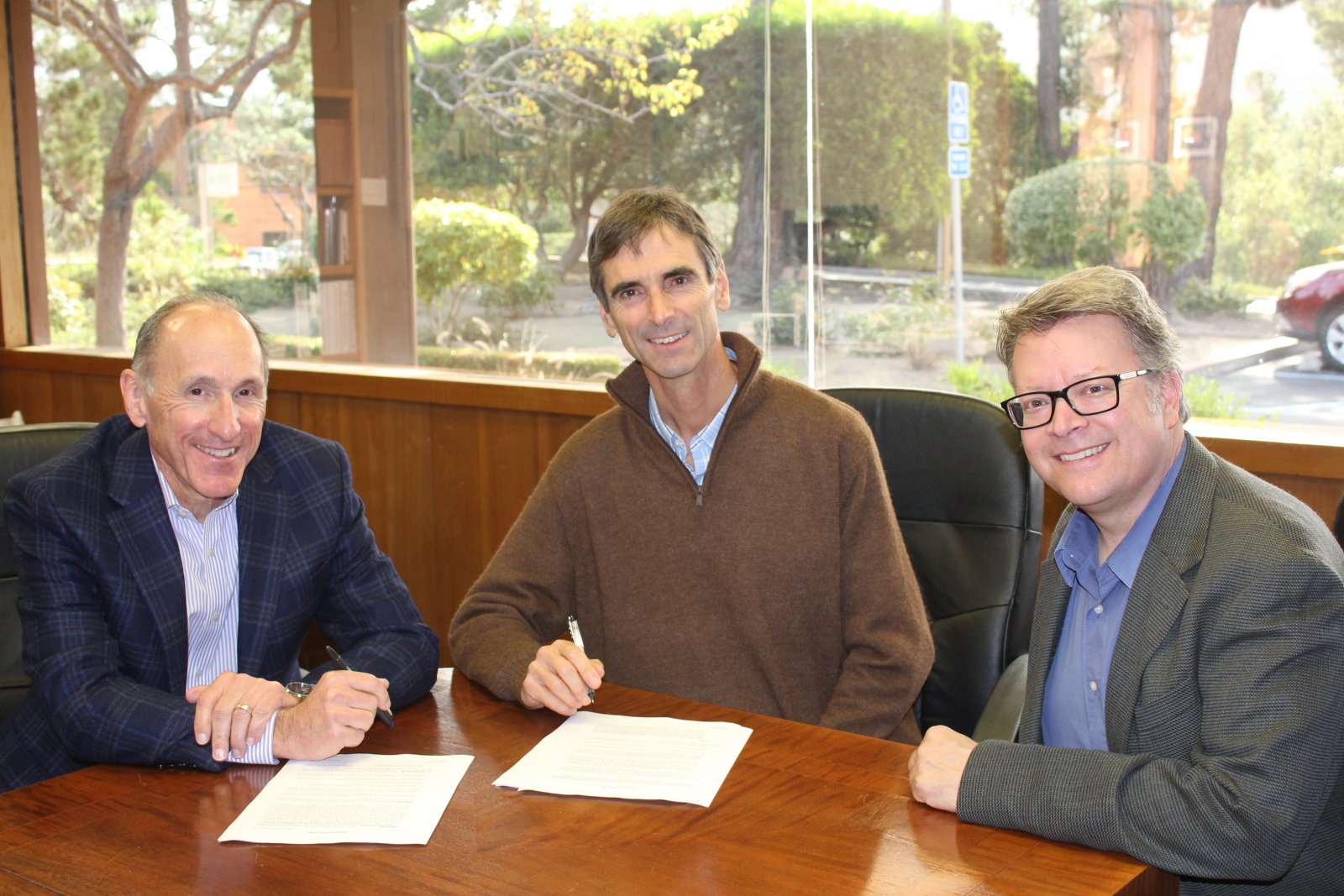 President's Blog: Impact Investing
By Dan Baldwin, Community Foundation for Monterey County President/CEO
The Community Foundation for Monterey County continually looks for ways to deepen its community impact. With this in mind, we began a new initiative in 2018: Community Impact Investing (CII).
Impact investing is not new to philanthropy. Many private and community foundations utilize impact investments in various forms. Impact investments are not grants. They are placements of capital intended to bring market or near-market returns.
Impact investments can range from the very simple (buying CDs at local credit unions) to the complex (investing directly in social enterprises).
Creating Impact Locally
What drove our interest in impact investing? Even with the CFMC's steady increase of annual grantmaking (last year setting a new high of $18.7 million), the size of individual grants, especially from our unrestricted and field of interest funds, is limited.
Yes, $25,000 is a lot of money, but what type of impact can $25,000 have in affordable housing or creating economic opportunity for start-up businesses? And if we wanted to participate in these areas of community investment, how would we do so and where would the capital come from?
What our research discovered is that an allocation for CII could be included in our Investment Policy Statement as part of the fixed income asset class.
While a fairly small allocation, it means CFMC investment dollars are being placed locally, addressing local issues, and still bringing a competitive return to the portfolio." – Dan Baldwin
Partnering with MicroLenders
As for the initial placements, the CFMC sought a middle ground of complexity by utilizing intermediaries such as Community Development Financial Institutions (CDFIs) or like institutions. This strategy allowed us to capitalize on expertise currently residing in the intermediaries.
For example, rather than directly making loans to start-up farmers or women entrepreneurs, the CFMC's Community Impact Investment program placed capital with California FarmLink and Opportunity Fund.
The CFMC investment portfolio will receive a guaranteed rate of return from these organizations.
I was introduced to the concept several years ago and attended some conference sessions on the subject. I researched best practices and created a list of likely organizations with whom we could work.
In January 2017 I presented the concept to the CFMC board who gave the go ahead to research it further. In January 2018 the Community Impact Investment committee was formed.
We drafted policy documents that were approved by the board, built it into the CFMC's investment policy statement, put together an RFP for investment placement, scored the responses, met and decided with whom we wanted to proceed, negotiated terms, had an attorney draw up loan agreements, found a third-party underwriter to confirm the viability of the organizations and our loans, and then transferred funds. It was that easy…!
Why would we go through such a complex process? Impact.
Building Stronger Communities
If CFMC assets can assist in building stronger communities, we'll explore ways to do so." – Dan Baldwin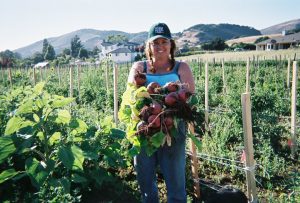 We've just started with CII. Our asset allocation allows for a second round of funding, and once we're feeling fully adept, we'll turn to donor advisors to see if they want to participate.
If we can assist underserved populations achieve their economic goals, and, receive a market-rate return, everyone wins.
Dan Baldwin is President/CEO of the Community Foundation for Monterey County, which holds more than 500 charitable funds and has total assets of more than $265 million. In 2018 the CFMC granted $18.7 million to hundreds of nonprofits in Monterey County and beyond.
Feature photo: CFMC President CEO Dan Baldwin with FarmLink Executive Director Reggie Knox and FarmLink Director of Communications & Philanthropy Gary Peterson
Bottom: Farmer and business owner Jaime Collins of Seredipity Farms is a FarmLink loan recipient. Serendipity Farms raises more than 50 varieties of award-winning organic vegetables, herbs and flowers on 20 acres in Carmel Valley and Aromas.