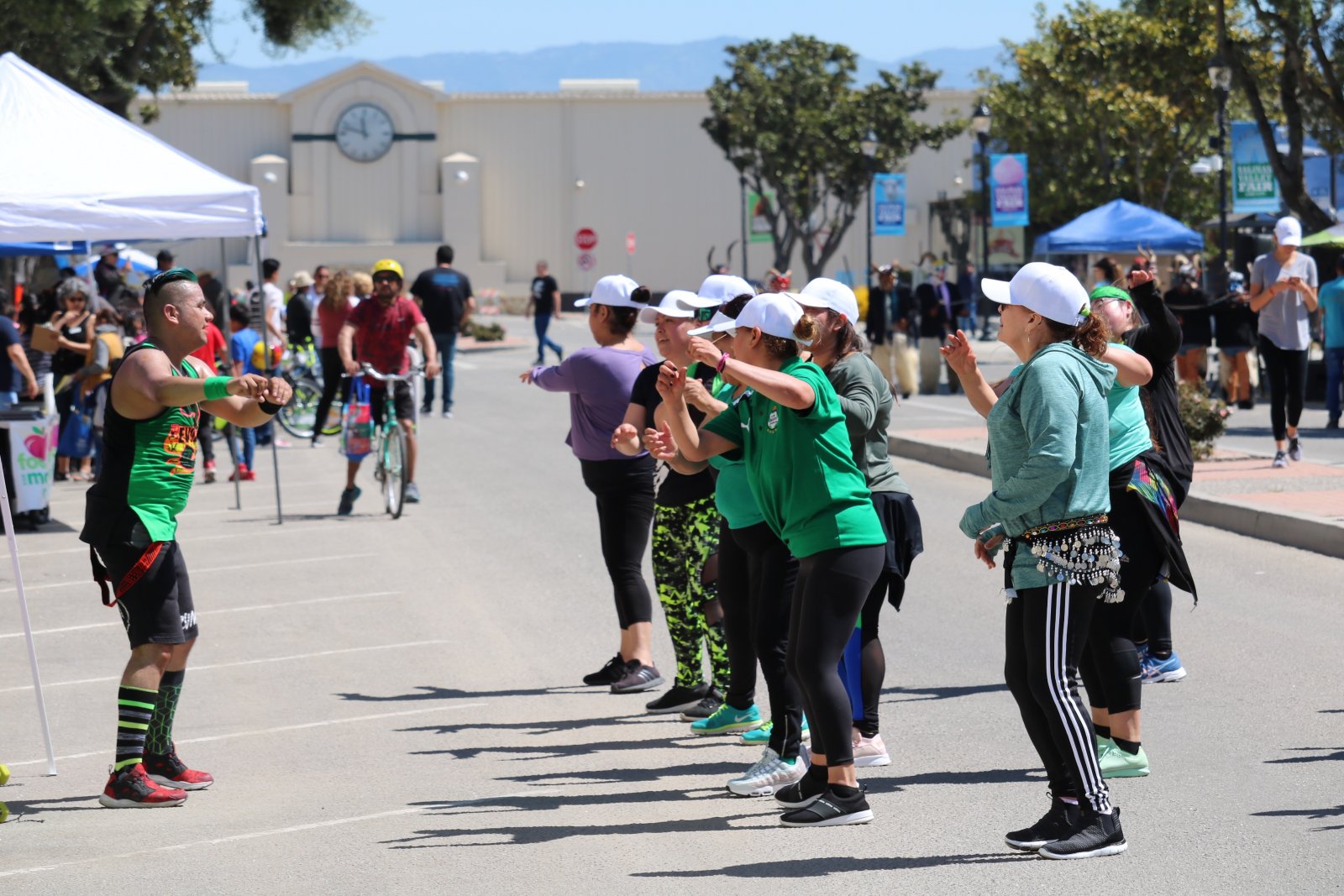 Neighborhood Grants Program
English
The Neighborhood Grants Program (NGP) will not be offered in 2021 and is scheduled to resume in 2022.
The Neighborhood Grants Program (NGP) is the Community Foundations for Monterey County's commitment to support community and volunteer-led groups at the grassroots level. Groups may apply for a grant ranging from $500 to $4,000 for a project or series of activities that improves the quality of life in their neighborhood. Since 1997, more than $1 million has been awarded.
Deadline (Not applicable for 2021)
The application deadline is usually the second Friday in February. We will provide more details for the 2022 grant cycle in late 2021.
Groups are eligible to apply for a neighborhood grant if they meet the following criteria:
Group is made up of 5 or more person (cannot be related)
Group is based in Monterey County
Project or activities are carried out in any one of the cities or unincorporated areas of Monterey County
Group does not have any a final report due from a previous grant
Able to open a bank account under the group's name (assistance will be provided)
Guidelines (Not applicable for 2021)
Groups who apply will be selected based on the information from their application and from the information they present to our grants committee. Selection for a grant will be based on the following criteria:
Need:  Does the project fulfill a community need that is not currently being met?
Leadership: Does the group demonstrate leadership and train its members to take on leadership roles?
Involvement: Does the group involve other people in the project?  Are decisions made by the group and not by just one member?
Impact:  Will the group's project achieve positive changes for their community?
Application (Not applicable for 2021)
Program Contact: Joel Hernandez Laguna 831.375.9712. See below for 2020 information.
Recent Grants
| | | |
| --- | --- | --- |
| Aguilas Guerreras | $4,000 | Develop youth leaders through academics, service, and cultural pride |
| ArcoirisFCCP | $4,000 | Proyecto de educaciòn inclusiva para niños de bajos ingresos/ Inclusive education for low-income children |
| Ballet Folklórico Tapatio | $3,000 | Baile folklorico classes |
| Friends of Marina Parks | $4,000 | Neighborhood parks improvement |
| Kalpulli Oceloyotl | $4,000 | Children and youth empowerment through Aztec dancing |
| King City Dance Team | $3,000 | Youth dance team |
| Korean Culture Club | $3,000 | Korean culture, language, and dance instruction |
| Los Padres Surf Club | $2,500 | Surfing lessons |
| Monterey County NAACP Youth Council | $3,000 | Annual Youth Summit |
| Padres de Niños Especiales del Sur del Condado | $4,000 | Grupo de apoyo para padres de ninos con necesidades especiales/ Support group for parents with special needs |
| Salinas Boxing Club Inc | $4,000 | Boxing equipment |
| Team Villa Boxing | $3,500 | Youth boxing and physical fitness |
| Tu Puedes King City | $4,000 | Community dance classes and health workshops |
| Yaocuauhtli Danza Cultural | $4,000 | Difundir la cultura indigena a la comunidad/ Share indigenous culture with the community |
Español
Programa de Becas para Vecindarios
El Programa de Becas de Vecindarios (NGP) no se ofrecerá en 2021 y está programado para continuar en 2022.
El Programa de Becas para Vecindarios (Neighborhood Grants Program, NGP) es la base comunitaria para el compromiso del Condado de Monterey de apoyar grupos comunitarios y voluntarios a nivel de base. Los grupos pueden solicitar una beca de entre $500 y $4,000 para un proyecto o una serie de actividades que mejore la calidad de vida en su vecindario. Desde 1997, se han otorgado más de 1 millón de dólares  a grupos en todo el condado de Monterey.
Fecha limited
(No aplicable para 2021)
La fecha límite de solicitud es el segundo viernes de febrero. Proporcionaremos más detalles para el ciclo de becas de 2022 a fines de 2021.
Elegibilidad
(No aplicable para 2021)
Grupos son elegibles para solicitar una beca vecindario si cumplen con los siguientes criterios:
Grupo está formado de 5 o más personas (no se pueden relacionar)
Grupo esta basado en el Condado de Monterey
Proyecto(s) o actividades se llevan a cabo en cualquiera de las ciudades o las áreas no-incorporadas del Condado de Monterey
Grupo no tiene ninguno Informe Final de una beca anterior
Capaz de abrir una cuenta bancaria bajo el nombre del grupo (se proporcionará asistencia)
Directrices
(No aplicable para 2021)
Grupos que aplican serán seleccionados basándose en la información de su aplicación y de la información que representan su selección para una beca es basado en los suguientes criterio:  El Comité  de Programa de Becas para Vecindarios basara su  en los siguientes criterios:
Necesidad: ¿El proyecto cumple una necesidad de la comunidad que actualmente no se están cumpliendo?
Liderazgo: ¿El grupo demostrar liderazgo y capacitar a sus miembros a asumir roles de liderazgo?
Participación: ¿Involucra a otras personas en el proyecto del grupo? ¿Son las decisiones tomadas por el grupo y no sólo uno de los miembros?
Impacto: ¿El proyecto del grupo logrará cambios positivos para su comunidad?
Aplicación
(No aplicable para 2021)
Consulte a continuación la información de 2020. Más información: Joel Hernandez Laguna 831.375.9712.
Becas Recientes
| | | |
| --- | --- | --- |
| Aguilas Guerreras | $4,000 | Develop youth leaders through academics, service, and cultural pride |
| ArcoirisFCCP | $4,000 | Proyecto de educaciòn inclusiva para niños de bajos ingresos/ Inclusive education for low-income children |
| Ballet Folklórico Tapatio | $3,000 | Baile folklorico classes |
| Friends of Marina Parks | $4,000 | Neighborhood parks improvement |
| Kalpulli Oceloyotl | $4,000 | Children and youth empowerment through Aztec dancing |
| King City Dance Team | $3,000 | Youth dance team |
| Korean Culture Club | $3,000 | Korean culture, language, and dance instruction |
| Los Padres Surf Club | $2,500 | Surfing lessons |
| Monterey County NAACP Youth Council | $3,000 | Annual Youth Summit |
| Padres de Niños Especiales del Sur del Condado | $4,000 | Grupo de apoyo para padres de ninos con necesidades especiales/ Support group for parents with special needs |
| Salinas Boxing Club Inc | $4,000 | Boxing equipment |
| Team Villa Boxing | $3,500 | Youth boxing and physical fitness |
| Tu Puedes King City | $4,000 | Community dance classes and health workshops |
| Yaocuauhtli Danza Cultural | $4,000 | Difundir la cultura indigena a la comunidad/ Share indigenous culture with the community |
Joel Hernandez Laguna
Community Impact Officer
831.754.5880 x133
Karina Gutierrez-Barboza
Grantmaking and Scholarships Coordinator
831.754.5880
Email Karina