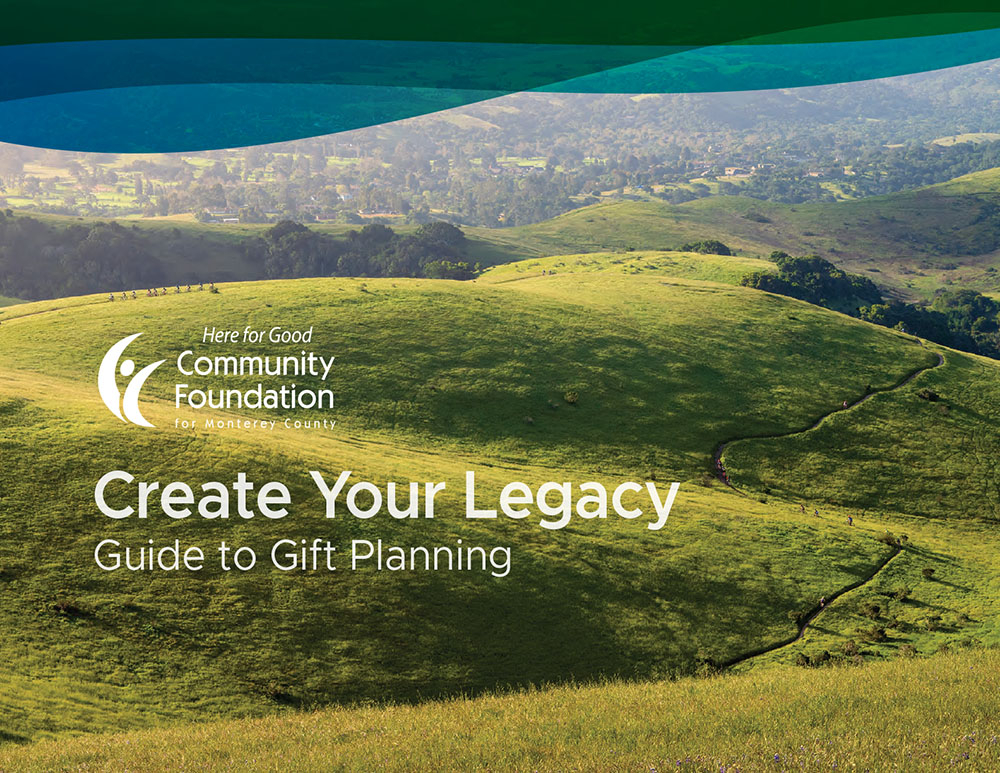 Guide to Gift Planning
Simplify Your Gift Planning
The CFMC "Create Your Legacy" Guide to Gift Planning reviews the benefits of different types of charitable gifts. It simplifies the many options available by explaining how donors can support the causes or nonprofits of their choice through vehicles including:
Donor advised funds
Gifts of appreciated stock or real estate
Life Income Gifts Charitable Gift Annuity (CGAs) or Charitable Remainder Trusts (CRTs)
IRA Qualified Charitable Distribution (QCD)
Gifts of Life Insurance or retirement plans
Bequests
The CFMC Philanthropic Services team can run customized gift illustrations to help donors achieve their charitable goals.
Request a Copy or Learn More
Contact Christine Dawson at 831.375.9712 x126 or legacy@cfmco.org to request a print copy or to help create your giving plan.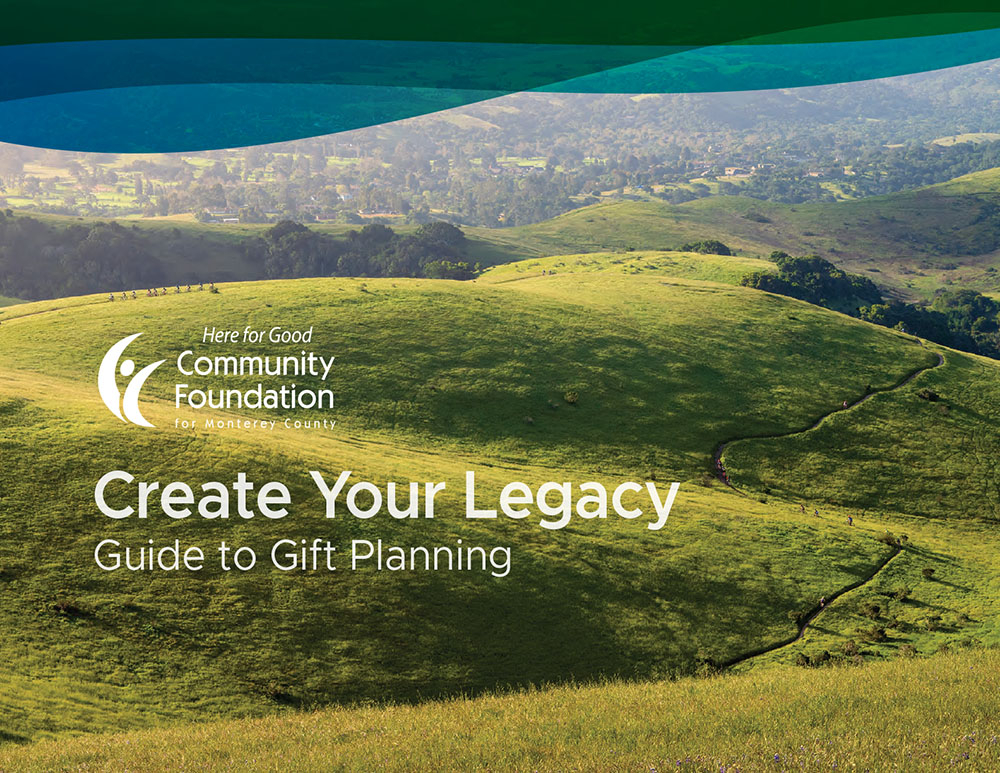 I feel peace of mind knowing that even if I'm not here, I will have left behind a small part of me for my son. I was pleasantly surprised by how fast and easy it was to set up a CGA. I'm really glad this organization is here. – Maria Salazar Segovia, Legacy Society member