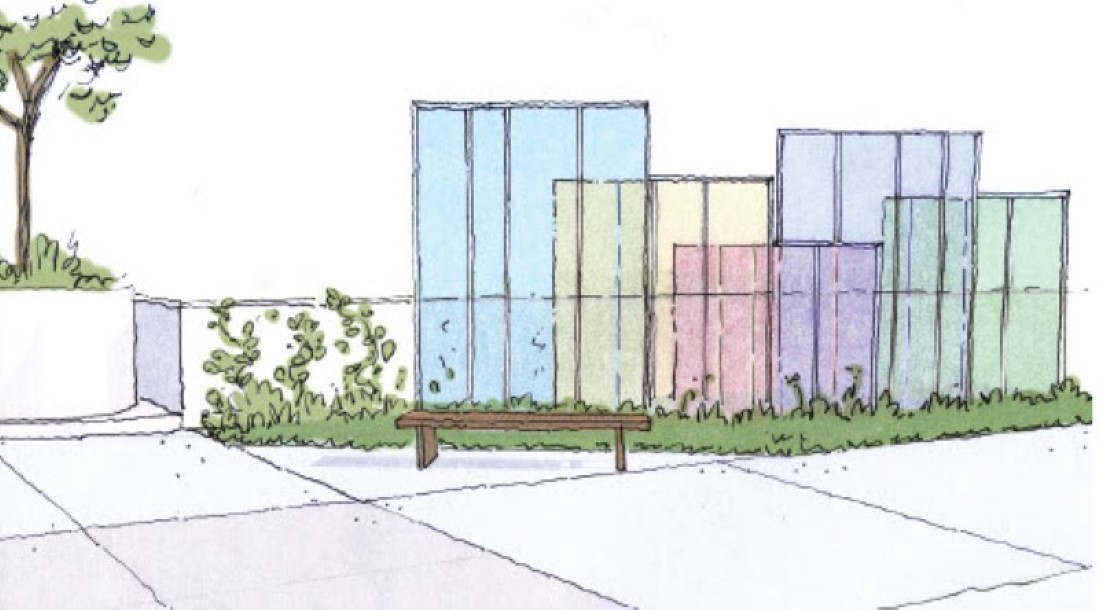 County of Monterey COVID-19 Memorial
County of Monterey COVID-19 Community Memorial Fund
The Countywide COVID-19 Community Memorial is an opportunity to collectively honor the tremendous loss we continue to experience since the start of the pandemic in 2020 and its prolonged impacts. The Memorial, centrally located at the Government Center's pedestrian plaza at 168 West Alisal Street in Salinas, will provide a space for quiet contemplation for those families and loved ones directly impacted by loss, and for the community overall to reflect and instill hope for the future.
Each life lost to Covid-19 mattered and leaves a hole in the hearts of loved ones, family members, friends and surrounding community'' – Supervisor Luis Alejo, COVID-19 Victims and Survivors Memorial Day March 1, 2022
COVID-19 Community Memorial Design Concept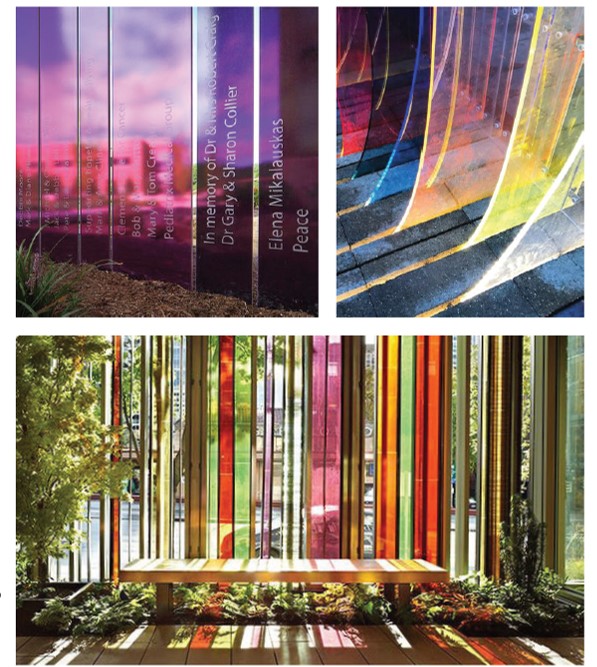 This concept will have five transparent colored panels representing the five Districts in Monterey County. Each panel would be composed of multiple pieces of colored acrylic in varying tones of the same color, signifying the diversity of Monterey County.
The panels are transparent to maintain open visibility. Lighting at the base of each panel allows colored shadows to cast out onto planting areas. The panels provide an opportunity to engrave names, text, and/or images into the acrylic. A companion seating bench will allow for quiet contemplation. Solar lighting, drip irrigation, drought tolerant plant material, and recycled materials will be used where appropriate.
Site Plan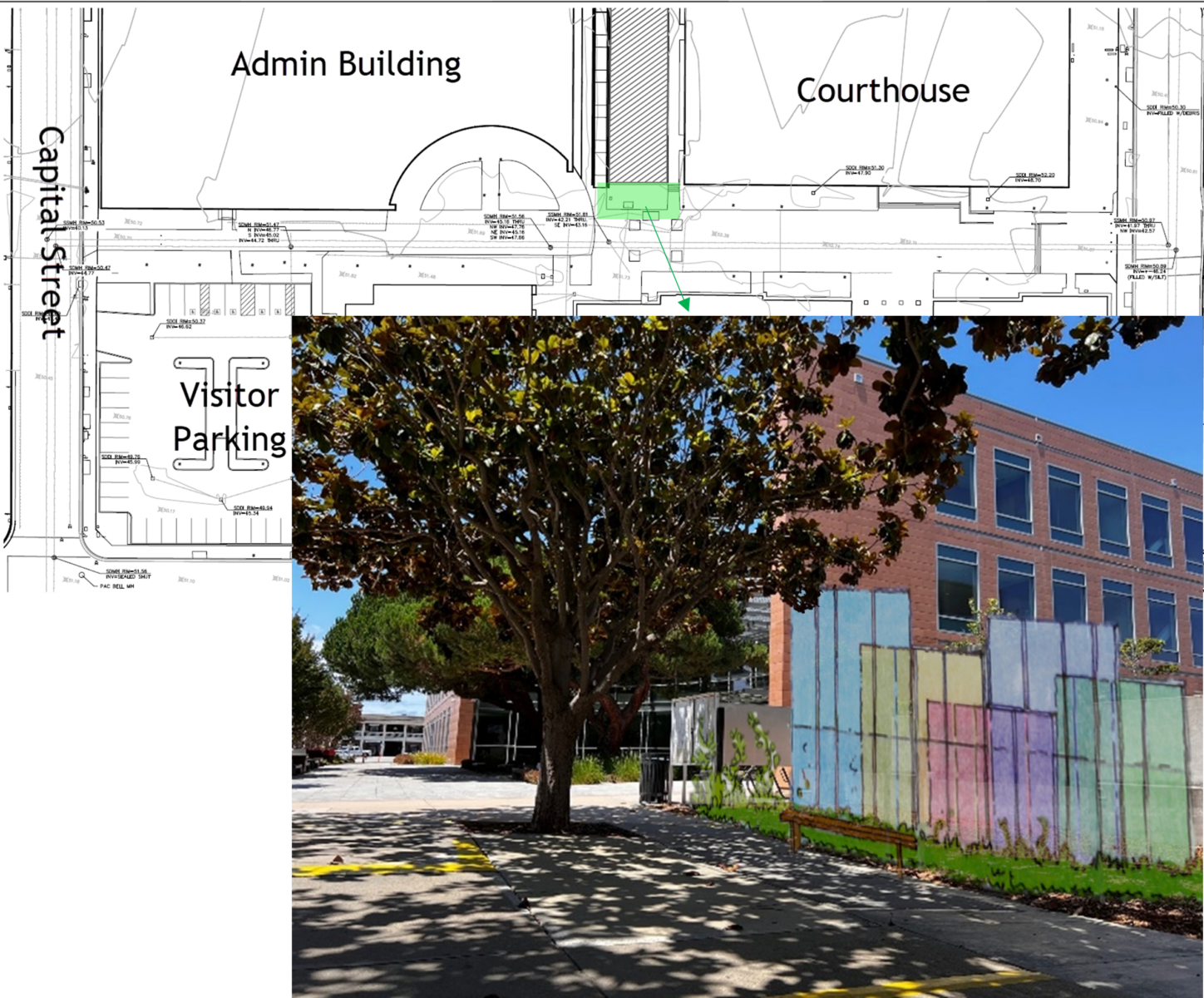 Utilizing the space where currently announcement boards are situated (which will be relocated), between the County Administration Building and the North Wing Courthouse.
About the Fund
With the support of the Community Foundation for Monterey County, a special fund for this specific purpose has been established so individuals, businesses, or organizations can make a tax-deductible* contribution. We are grateful for the support of the Community Foundation for Monterey County and their partnership since the beginning of the pandemic in helping the County of Monterey support the needs of our residents and stakeholders.
Project Costs
The COVID-19 Community Memorial Fund will support the $300,000 total project cost. These costs include the design, community engagement, and construction. Remaining funds will be held within a fund, managed by the Monterey County Board of Supervisors, for the ongoing maintenance solely to benefit the Covid-19 Community Memorial.
Make a Gift
Send a check made payable to "Community Foundation for Monterey County"
with "COVID-19 Memorial Fund" in the memo line
Mail to:
Community Foundation for Monterey County
2354 Garden Road, Monterey, CA 93940
To make a gift of stock or other assets, please contact Christine Dawson, Senior Vice President Philanthropic Services, at 831.375.9712 x126.
Donations to the County of Monterey Covid-10 Memorial Fund of the Community Foundation for Monterey County (CFMC) are tax deductible. The CFMC is a 501(c)3 nonprofit organization,Tax ID #94-1615897.
* Please consult your tax advisor.