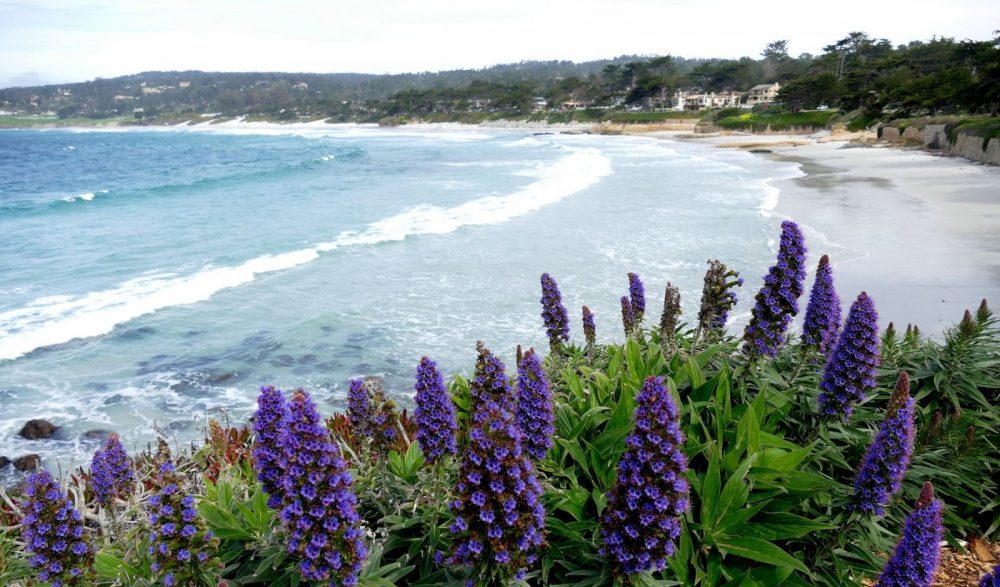 Carmel Gives Fund
Carmel Gives
These are unprecedented times. Many local families, businesses, and people are in need of financial and personal support. Tim Allen Properties has established the Carmel Gives Fund of the Community Foundation for Monterey County. Please consider lending your support for this worthy cause. The time to act is now. For more information, contact CarmelGives@gmail.com
We are here to help, and by pulling together as a community we will come out of this even stronger."
– Tim Allen, Tim Allen Properties
Carmel Gives is a movement that was created to help local businesses while providing assistance to those in need in surrounding communities through creative win/win programs and grants to nonprofits and City government. Working closely with other organizations, including Carmel Cares, the Carmel Chamber of Commerce and the Carmel Residents Association, Carmel Gives encourages grassroots support to quickly and efficiently get community projects up and running. Over the past year we have successfully executed over 40 projects and contributed over $500,000 to help organizations and families make it through the COVID-19 pandemic. If the Monterey Peninsula and its people are a part of your life, then please consider working with us to help.
We have donated and will match up to $50,000 in donations from our friends, colleagues, clients and community to raise funds for local projects. We have also pledged to give 5% of all our real estate fees from all transactions for the balance of 2020 to support local causes, and would love to partner with other agents and businesses." – Tim Allen
Donate Now
Up to $50,000 will be matched
It is our goal to make an immediate impact and prepare for future needs with a fund that can be quickly applied in creative ways. Please join us. It's easy, just click here or the button below to make your tax-deductible donation. Anything will help.
Ways to Give
Those wishing to contribute can:
Mail a check payable to "Community Foundation for Monterey County" with "Carmel Gives Fund" in the memo line to: 2354 Garden Road, Monterey, CA 93940
Make a gift of stock. Please contact Christine Dawson or call 831.375.9712 x126 for instructions.
If you are a CFMC donor advisor, you can request a grant through Donor Central or contact your Philanthropic Services Officer to make a grant.
Call 831.375.9712 Monday through Friday from 8:30 a.m. to 5:00 p.m.
Active Projects
Carmel Restaurant Food Production Grant Program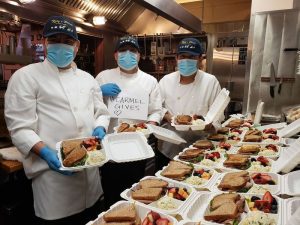 Due to COVID-19 shutdown orders, Carmel-by-the-Sea restaurants have been greatly impacted.. With only To-Go food allowed, revenues have been greatly reduced, a large percentage of restaurant staff have been cut and their ability to maintain an ongoing business has been put in doubt. 
The Carmel Restaurant Food Production Grant program was created to allow restaurants to produce bulk and ready-to-eat meals for local non-profits, churches and others serving food to individuals and families who need nutritious food. The goal is to allow restaurants to profitably create meals so they could bring some staff back and assist them in weathering this terrible business climate while feeding thousands of people in our communities. 
Initial Participating Restaurants:
Basil, Flaherty's/Village Corner,

Mission Bistro, Pangea Gril,

Patisserie Boissiere,

Stationaery
Initial Distribution Points:

Community Hospital of the Monterey Peninsula,

Boys & Girls Club of Monterey County, 

Bethel Missionary Baptist Church in Seaside, Gathering for Women in Monterey,

Meals on Wheels, RV Homeless Encampment in Seaside,

Shoreline Church
Completed Projects – More than $250,000 Granted
Carmel Gives 2020 Year in Review
Project List
COVID-19 Mask Making and Distribution
This slideshow requires JavaScript.
Our first project supported local seamstresses making washable cloth face masks using materials donated by area residents. In the first week alone, over 1,000 beautiful free masks were distributed through local restaurants, retailers and directly to the Carmel Foundation and senior housing in the area.
Masks were distributed at these Carmel businesses:  Nielsen Brothers Market & Deli​, Stationæry, Eco Carmel​, Treehouse CAFE​, Basil Carmel, Flaherty's Seafood Grill & Oyster Bar​, and Village Corner Carmel Bistro​. 1,000 face masks were also acquired from two local high school students and distributed to families of farm workers in Salinas Valley.
Tim Allen and Team

Other Ways to Make a Difference
Support Local Businesses
Help keep commerce moving which benefits the entire community
Buy gift certificates at your favorite stores and restaurants
Order take out or delivery food (make sure to tip your delivery person)
Shop locally
Give Time and Expertise
Help others in need.
Reach out to the elderly in the community who may need help and a connection
Offer services to others and businesses who could benefit from your experience and connections
Carmel Gives is a donor advised fund of the Community Foundation for Monterey County established by Tim Allen Realtors. It is not related to Monterey County Gives!, the year-end campaign of the Community Foundation for Monterey County, Monterey County Weekly and Monterey Peninsula Foundation.