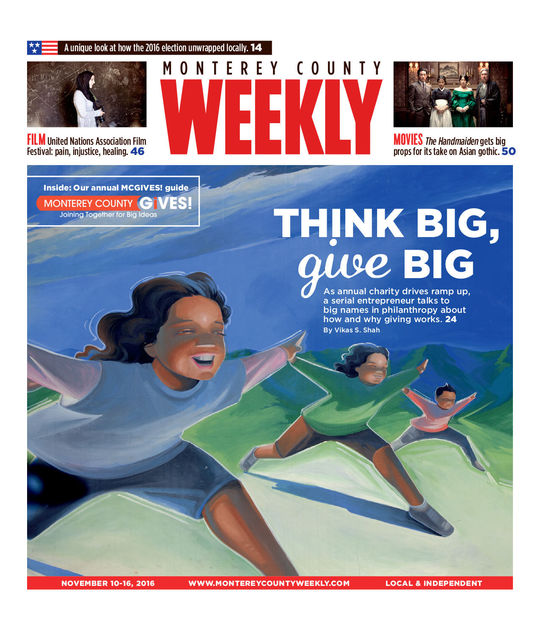 Monterey County Gives!
Inspiring Local Philanthropy
The Monterey County Gives! campaign helps inspire local philanthropy at all levels.
The 2017 Campaign runs from November 9-December 31. Visit www.montereycountygives.com to donate.
Thanks to our expanding partnerships, we had commitments of more than $600,000 in matching funds and challenge gifts for Monterey County Gives! 2016, which supported 123 local nonprofits. The campaign ran from November 10 through December 31, 2016.
More than $12 Million Total Given
Monterey County Gives! is a collaboration between the CFMC, the Monterey County Weekly and the Monterey Peninsula Foundation. More than $12 million was been raised and granted since 2009 and the 2016 campaign was the most successful ever. Thanks to the 4,000 generous donors who supported the effort, more than $3.66 million was contributed in 2016 to benefit 123 local nonprofits.
The CFMC provided additional grants of $1,000 each to Peace of Mind Dog Rescue for the most donors and the Monterey Museum of Art for the most donors under 35. An additional $2,500 each was awarded to the Village Project for the Ingenuity Award for their "Big Idea."
Monterey County Weekly Community Fund
Monterey County Weekly has had a direct relationship with the nonprofit community for nearly 25 years. It supports and promotes those who work directly within our community to improve the quality of life for all. Monterey County Weekly witnesses, reports, and collaborates with nonprofits to promote their events and programs, so they may communicate and carry out their mission. Since 2000, the Weekly supported the nonprofit community in another way. It took action and established the Monterey County Weekly Community Fund, a donor advised fund at the CFMC. This fund is structured to support the change nonprofits create through an annual appeal to the Weekly's generous readers for year-end donations.
Program Details
Each participating nonprofit receives a prorated share of the match based on their total donations during the campaign. Each group may receive a match on the first $75,000 raised, to ensure the overall match fund is shared equitably among all participating nonprofits.
These grants made possible through the Community Foundation for Monterey County.
$2,500 Ingenuity Grant: This grant is awarded to one nonprofit that demonstrates ingenuity and creativity through their approach in resolving their sector's challenges.
$1,000 Largest Number of Donors Award: This award will be given to the nonprofit that has the most donors.
$1,000 Most Donors ages 18-35 Years Old: This award will be given to the nonprofit that receives the most donations from those who are 18-35 years old (born from 1982-1999). It is meant to challenge younger readers and participating organizations to generate excitement around youth philanthropy, and for the next generation to experience the feelings of joy and reward that accompany acts of generosity. The goal is to jumpstart vital lifelong partnerships between younger donors and the local nonprofit community, with the hope that as their financial position grows so will their contributions and involvement.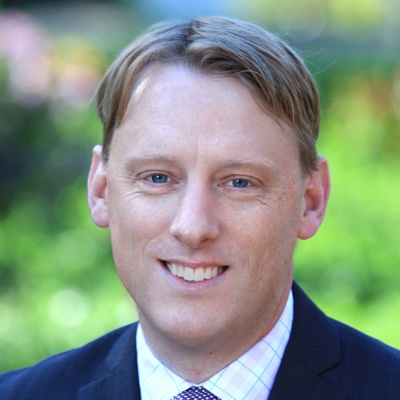 Brian Thayer
Senior Philanthropic Services Officer
831.375.9712 x144
Email Brian