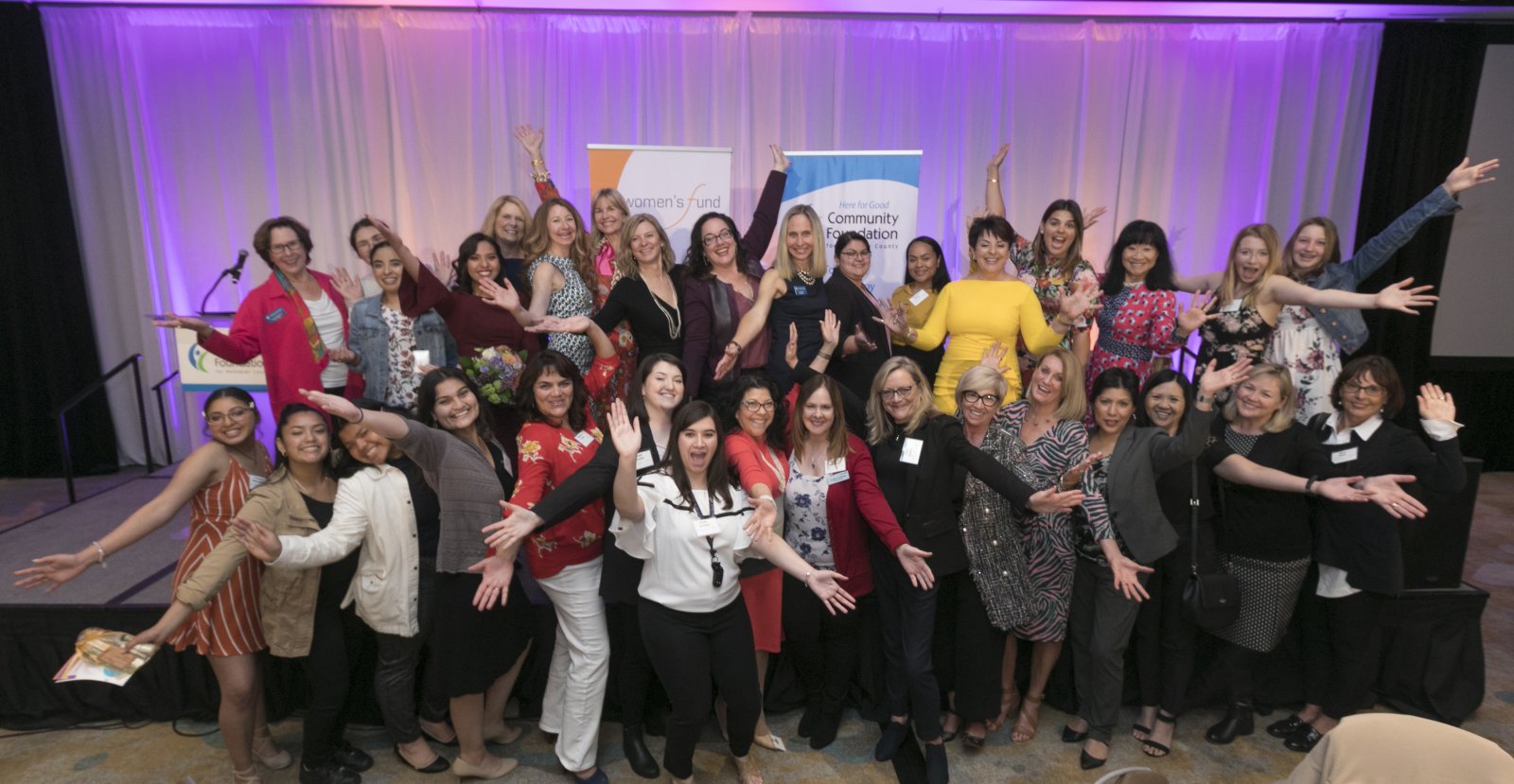 Women's Fund: Leading Change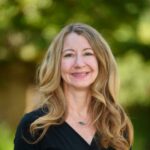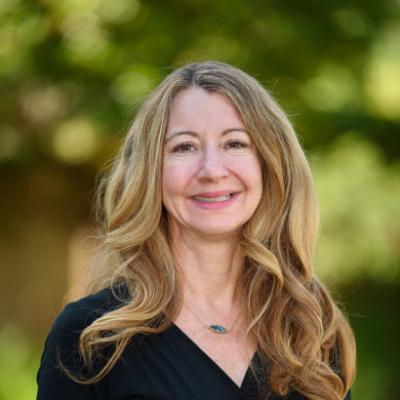 By Christine Dawson, Community Foundation for Monterey County Vice President of Philanthropic Services
When a woman thrives, her family thrives. When a family thrives, the community thrives.
The Community Foundation for Monterey County's Women's Fund invests in women and girls now to create a better future for us all. Together, we are transforming the lives of women and girls and making a difference in their communities. The Women's Fund of Monterey County is part of a landscape study, released May 14, 2019 from the Lilly School of Philanthropy on the growing movement of women's funds and foundations.
At the 14th annual Women's Fund Luncheon, held May 16, 2019, nearly 600 people raised more than $135,000 for both scholarships and grantmaking. Guest speaker Julie Castro Abrams, Founder/CEO of How Women Lead spoke about women's leadership, "I want to transform the way we see women leaders and it starts with us – supporting each other, elevating the voices and perspective of women around us."
Women's Fund Leadership Council Chair, Maija West closed the luncheon by focusing on the healing power of philanthropy,
As I consider the diversity of assets in this room, I am in awe- we have champions for community good, we have mothers and grandmothers, we have brothers and uncles, we have leaders in their field, we have survivors who are now advocates, and we have people in this room who come from great wealth, and we have people in this room who come from great poverty.  And today, we are all equal partners in the healing power of philanthropy.
Expanding Priorities
Our vision is that every woman and girl has what she needs to be healthy, confident and able to fulfill her dreams.
At a day-long retreat last summer, the Women's Fund Leadership Council reflected on past accomplishments and set a vision for the future. The retreat, led by consultant Patricia Jones, former Executive Director of the League of California Community Foundations, helped define the direction of the Women's Fund.
We want to support women and girls in leadership and policy to address the gaps in economic security and safety. This not only impacts their families, but will also improve the quality of life for our entire community." – Christine Dawson, CFMC Vice President of Philanthropic Services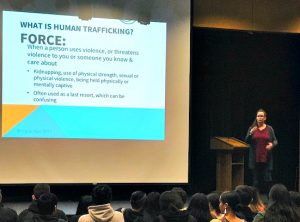 Funding priorities include supporting local women and girls through leadership and policy advancement. The council also prioritized filling gaps in economic issues (like child care and emergency assistance) and safety issues (such as assault, domestic violence and human trafficking). The Women's Fund made it possible to raise awareness about human trafficking, funding the expansion of Rising International's Safe and Sound Program into Monterey County schools.
The Women's Fund will continue its commitment to the future of girls through Girls' Health in Girls' Hands college scholarships. Thanks to the generous support of hundreds of women and men, the fund has made $75,000 in targeted grants and awarded more than $100,000 in scholarships annually for the past several years.
Grantmaking at a Glance
Since 2003, more than $2.1 million has been granted to organizations improving the lives of women and girls in Monterey County.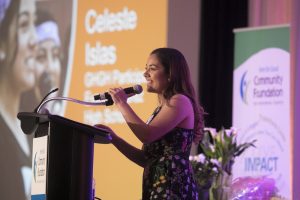 Leadership & Advocacy – The Women's Fund has made grants to send a cohort of four local leaders to the Women's Policy Institute of the Women's Foundation of California. These women receive training to build advocacy skills while working on public policies to improve the well-being of women, increase access to quality childcare and improve economic security for families.
Investing in the Future of Girls – Girls' Health in Girls' Hands (GHGH) is an initiative of the Women's Fund that gives girls in Monterey County a voice in shaping their future. Housed at the Boys and Girls Club of Monterey County, GHGH is a girl-led movement for health empowerment comprised of six nonprofit organizations collaborating for greater impact.
Girls' Health in Girls' Hands College Scholarships – More than $293,000 was awarded through 151 scholarships from 2016-2019 to help local girls realize their full potential. Education plays a vital role in a thriving economy and building healthy communities.
Advancing Women's Economic Security – the Women's Economic Security (WES) Initiative helped low-income women in Monterey County, especially those caring for children, gain access to the education, training, and support services they need to secure increased wages and jobs with advancement potential.
To learn more or to support the fund, contact Christine Dawson at 831.375.9712 x126 or visit www.cfmco.org/WomensFund.