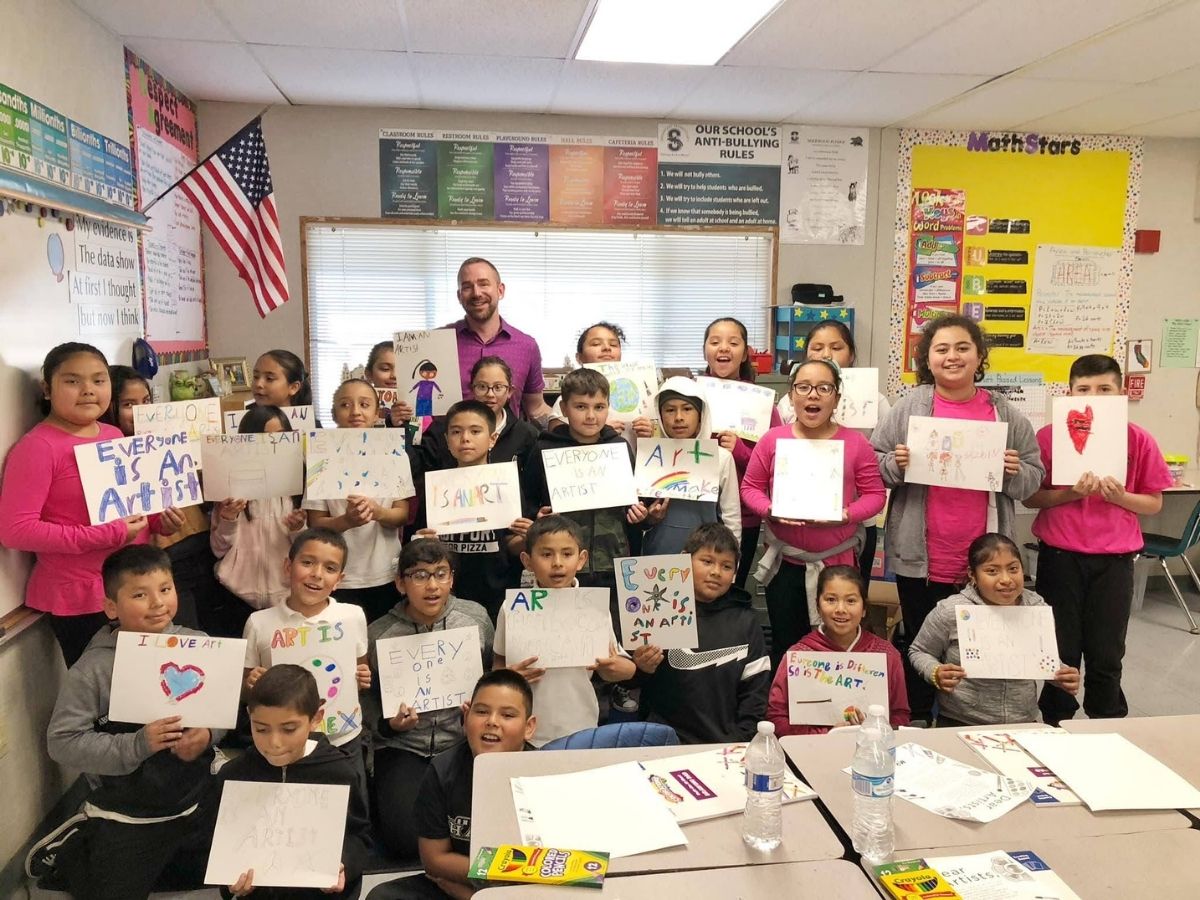 The Weston Call Fund for Big Sur Makes Grants to Nonprofits Serving Big Sur Area
The Weston Call Fund for Big Sur granted $37,500 in 2021 to nonprofits that focus on projects and programs that benefit Big Sur residents from Mal Paso Creek to the Monterey County line. This is the first round of competitive grants for the fund since it was created in 2020. Prior to these grants, the fund granted $43,797 for fire relief for the Dolan Fire through its Big Sur Disaster Relief Fund. 
"We're excited to support nonprofits serving Big Sur residents in this way. Our goal is to build the fund to provide needed grants into the future," said Brian Call, Advisory Board Chair. 
One grant recipient was the Arts Council for Monterey County, which received a $10,000 grant to support their Social-Emotional Learning Through Art program. They will partner with the Captain Cooper Elementary School to enrich and expand arts education in Big Sur through a Summer Arts Camp and year-long school residency. 
"Big Sur students will benefit from carefully developed programming to overcome pandemic-related emotional distress and improve their overall performance in school — not just temporarily, but for years to come," said Jacquie Atchison, Executive Director of the Arts Council. 
Nonprofits receiving grants from the Weston Call Fund for Big Sur are: 
Arts Council for Monterey County to partner with Captain Cooper School to provide a two-week Summer Arts camp and year-long arts education
Big Sur Byway Organization for administrative support to implement Big Sur Coast Highway Management Plan;
Big Sur Fiddle Camp to produce a CD and theater show with Fiddle Camp students, faculty, and local actors;
Big Sur Land Trust to support the Land Stewardship Program at Glen Deven Ranch in Big Sur;
Big Sur Park School to provide scholarships to preschoolers to receive an outdoor education experience;
CERV of the Monterey Peninsula, to purchase needed equipment for the Big Sur Community Emergency Response Team
New Camaldoli Hermitage for upgrades and repairs to trails, benches and meditation points serving their 20,000 annual visitors
Ventana Wilderness Alliance to create and print a Pine Ridge Trail visitor guide to teach responsible recreation in Big Sur.
About the Weston Call Fund for Big Sur
The Weston Call Fund for Big Sur was created in 2020 to provide residents, businesses and visitors an opportunity to pool their giving. It was named after the late Weston Call to support many of the causes he loved. It is governed by an advisory board of individuals who provides oversight, raise funds, define grantmaking priorities and recommend grants to benefit Big Sur.  
The fund makes grants in the following priority areas: Health, Safety, Education, Arts, Culture, Community Stewardship and Disaster Relief. It is a special purpose fund of the Community Foundation for Monterey County which offers administrative and investment support. Grantmaking is made possible by the support of generous individuals, families and businesses. For more information or to support the fund, visit www.cfmco.org/BigSur.   
About the Community Foundation for Monterey County
The mission of the CFMC is to inspire philanthropy and be a catalyst for strengthening communities throughout Monterey County. Thanks to generous community members who have created charitable funds in their lifetimes or through their estates, the CFMC granted $36 million in 2022 to nonprofits working towards healthy, safe, vibrant communities and has granted more than $260 million since 1981. The CFMC's Center for Nonprofit Excellence provides local nonprofit organizations with high-quality professional development, information and resources. For more information visit www.cfmco.org or call 831.375.9712.