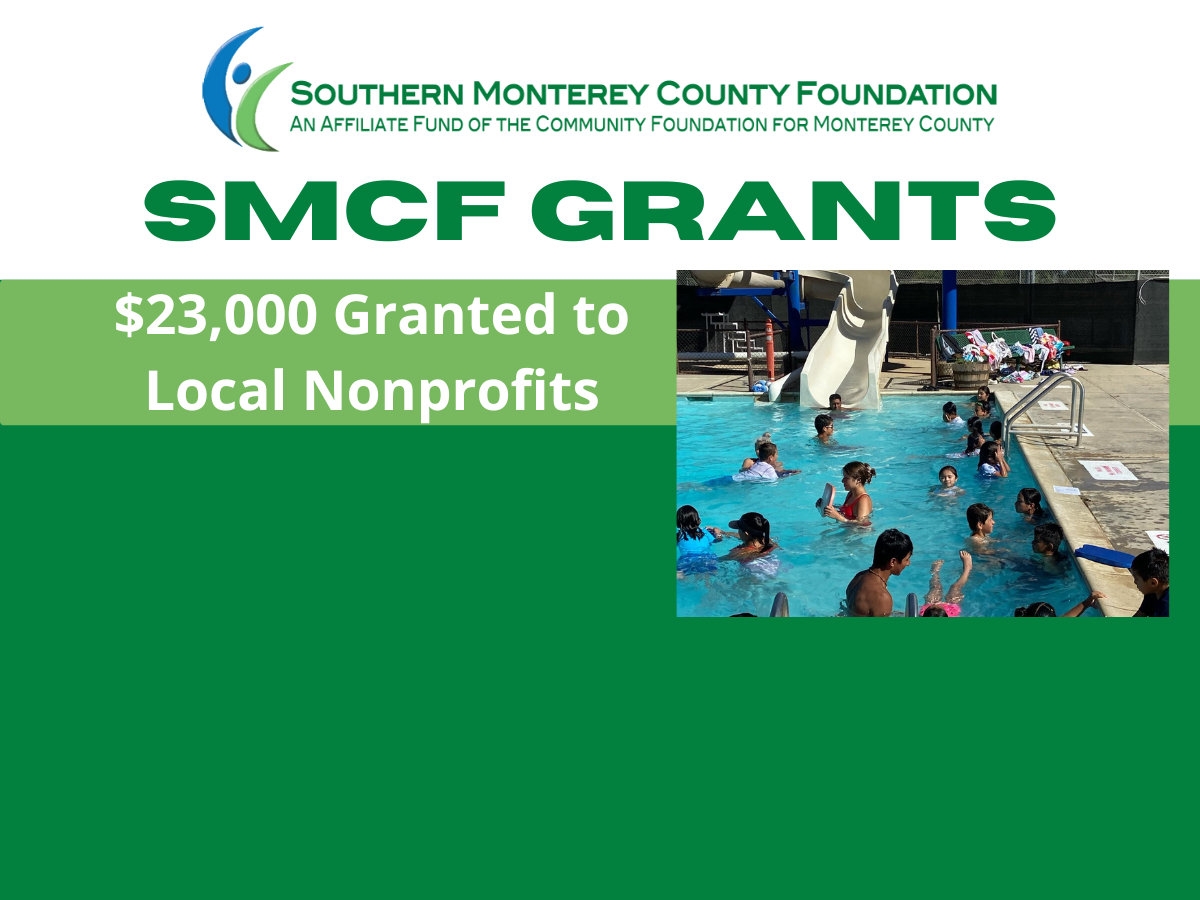 The Southern Monterey County Foundation Grants More Than $23,000
The Southern Monterey County Foundation (SMCF) granted $23,815 in its most recent round of grantmaking to 14 organizations serving King City and points south.
The SMCF is an affiliate fund of the Community Foundation for Monterey County that has granted $192,000 since 2014 to projects and programs benefiting Southern Monterey County communities. An advisory board of local community members provides oversight, defines grantmaking priorities, and raises funds that are distributed to community organizations serving Southern Monterey County.
"I support the SMCF because I have always believed in the power of people helping people. It feels good to know that our grants are making a positive impact in our South County community," said Oscar Avalos, 2023 SMCF Advisory Board Chair.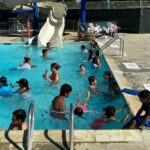 One of this year's grantees is The City of King Recreation Department. They received a $2,000 grant to help fund their Swimming Lesson Program, which provides free swimming lessons to children.
"We are so grateful for the Southern Monterey County Foundation's continued support of our Learn to Swim program," said Andrea Wasson, City of King Recreation Manager. "This grant allows us to provide lessons to children who may not otherwise be able to afford them and teaches them a skill that can last a lifetime."
The SMCF provides an opportunity for donors to pool philanthropic resources to strengthen communities in Southern Monterey County. To learn more or give, visit cfmco.org/SMCF.
The 2022 SMCF Grantees are:
King City Boxing Club – $2,000 for providing positive activities for youth
Kinship Center, A Member of Seneca Family of Agencies – $2,000 for the King City Mental Health Clinic
City of King Recreation Department – $2,000 for their swimming lesson program
Special Kids Connect – $2,000 for their Spring Resource & Emergency Preparedness Fair for special needs families
Read to Me Project – $2,000 for their home-based early literacy and reading program
City of Greenfield: Greenfield Community Science Workshop – $2,000 for science mobile clinics in San Ardo and San Lucas
Girls Incorporated of the Central Coast – $2,000 for substance abuse prevention for girls
Hesperia Hall Foundation – $2,000 for a promotion video for Hesperia Hall
Jacob's Heart Children's Cancer Support Services – $2,000 for a transportation program
Legal Services for Seniors – $1,000 for no cost professional legal services for low-income seniors in Southern Monterey County
Partnership for Children – $1,500 for increasing access to medical care for children with serious illnesses and supporting their families
Harmony At Home – $1,000 for bullying prevention programs for Southern Monterey County Schools
O'Neill Sea Odyssey – $1,815 for ocean education and climate resiliency for King City
Sol Treasures – $500 for social media outreach
2022 grantmaking was supported in part by Chevron.