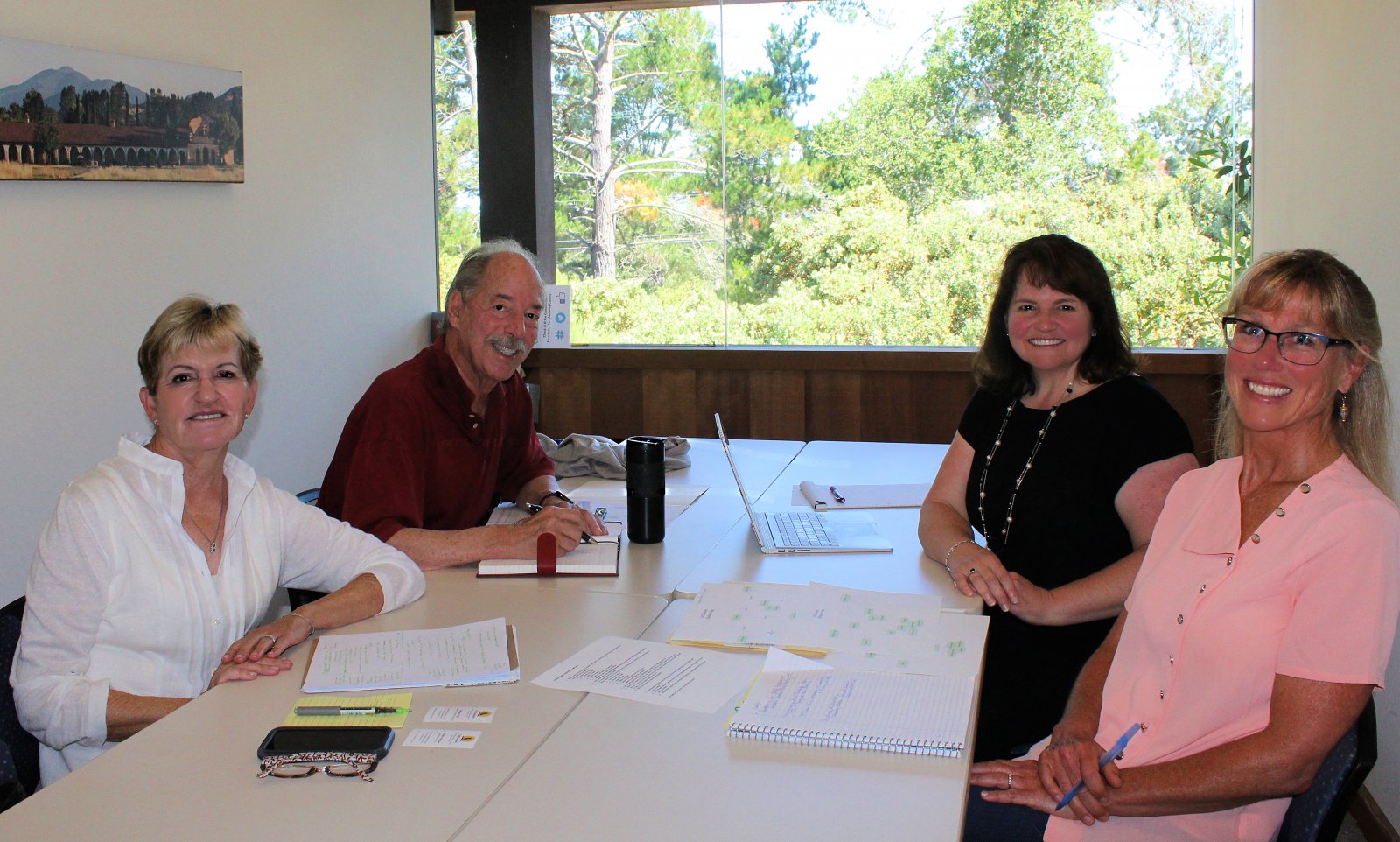 Stanford Alumni Consulting Team (ACT)
Overview
Each January, nonprofits can apply for pro bono consulting from the Stanford Alumni Consulting Team (ACT) in Monterey Bay. The Stanford ACT team of business school alumni and business executives bring decades of private business sector management expertise to participating nonprofits. These, in turn, dedicate resources to the process.
Stanford ACT was established on the Central Coast in 2005. They have completed over 60 projects assisting 50 organizations in Monterey County. The team of eleven consultants provides pro bono business consulting with a core focus on utilizing for-profit management techniques in nonprofit organizations.
ACT's contribution is invaluable. The team helped us bring clarity to our organization's vision and approach. And they provided us tools and language to guide our future work forward. We are extremely grateful for the time, expertise and insight ACT provided." – Maria Cadenas, Executive Director, Santa  Cruz Community Ventures
I cannot thank you enough for the rich analysis, spot on recommendations, and all around useful tool you developed for us! I know the Board is really impressed and appreciative of your work. We will be reviewing this plan a lot over the coming months, including our board retreat. Thank you all for your time, effort and expertise! I am very grateful." – Anna Foglia, Chief Executive Officer, Sun Street Centers
Apply
Stanford ACT Application Process
SACT-Project-Application-2023-Final
Download the Word Document application. Complete and save as a PDF, then email to StanfordACT.MB@gmail.com no later than the deadline.
January – Applications are due in late January each year. Next deadline: January 27, 2023 5:00 p.m.

Stanford ACT team review application materials.

February – Stanford ACT team meets with applicants as needed.

Stanford ACT team selects projects based on the fit between the organization's need and the team's capabilities, applicant's ability to participate in the consulting process and potential community impact.

March – Organizations are notified of selection decision and consulting begins. All applicants are notified of decisions by the end of March.
October – Projects typically last through October when a final presentation is made to the organization's board in conjunction with staff participating in the project.
Team Bios
Stanford ACT Monterey Bay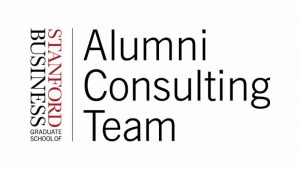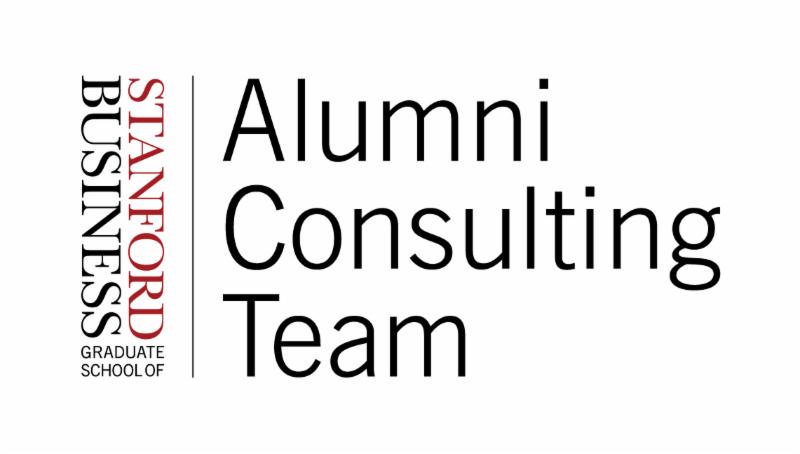 The services of the Stanford Alumni Consulting Team (ACT) in Monterey Bay are offered by the Stanford University Graduate School of Business Alumni Association with the Community Foundation for Monterey County as an outreach partner. The Stanford ACT in Monterey Bay is composed of ten consultants. The members of the team hold two doctorates and nine master's degrees, including six MBA's (from Stanford and Harvard). In addition, the members average over 30 years of senior management experience. Their experience ranges from startups to key management roles in five corporations with revenues over a billion dollars each.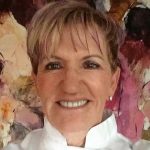 Barbara Bishop
Stanford ACT member since 2002 specializing in marketing and strategic planning. BA Economics, MBA, Stanford University. 18 years of management experience in Marketing, Business Planning, and Channel Development, 21 years at Hewlett Packard; several years at SRI International, and other consulting firms. Responsible for a $600M business at HP; strong services and process background.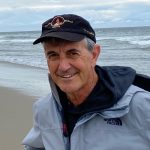 George Dies
Stanford ACT member since 2011, since 2016 in Monterey Bay specializing in financial management. strategic planning and human resources.  BA in Economics and European Civilization/French Princeton University, MBA Stanford University.  US Foreign Service Officer in Washington DC, Turkey, and Benin, West Africa. Nearly 30 years in Silicon Valley in finance, strategy, and human resources at small to Fortune 100 firms. Fellow at Marine Science Institute in Redwood City, and volunteer with other environmental organizations.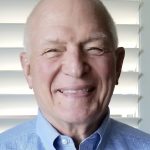 Jim Graber
Stanford ACT member since 1991 in Silicon Valley, since 2005 in Monterey.  Led or worked on over 35 projects.  Primary focus is general business, governance, administration and finance. BA Univ. of Pennsylvania, MBA Stanford University. 40 years senior management experience in finance and general management in a variety of industries, primarily as CFO. Firms varied from start up to mature organizations, both public and private.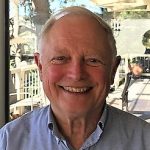 Sandy Hale  
Stanford ACT member since 2013 specializing in strategic planning, finance and nonprofit management. BA Stanford University, MBA Harvard University, Ph.D. Economics University of Vienna. 30 years senior management experience.  Former senior official U.S. Environmental Protection Agency; founded two international consulting firms, both sold to Fortune 100 companies; head of the business school and interim Dean, CSU Monterey Bay.  Former Chair, President, and Board Member of several major nonprofits.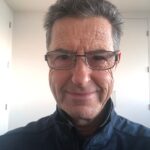 Jose Kofman
Stanford ACT member since 2021, specializing in Business Development, Project Management, General Management  & Strategic Planning,  BS in Industrial from his native Chile and MBA from Stanford University.    Jose spent most of his career in the wood products industry, both in his native Chile and in the US.  His positions included President, CEO, and Board member.  He enjoys the intellectual challenges provided by the Stanford Alumni Consulting Team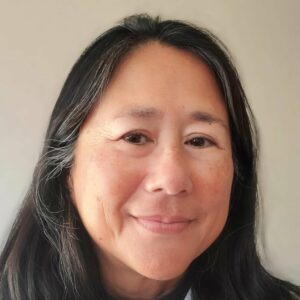 Hui Lancaster
Stanford ACT member since 2021, specializing in operational excellence disciplines: strategy & planning, portfolio and program management, budget management, metrics, and process improvement.  BA in Psychology and English Literature, Swarthmore College and MBA from Stanford University.  25+ years of operations experience with Silicon Valley technology enterprises.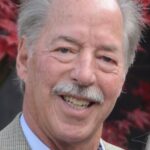 Alex Lilley
Stanford ACT member since 2005 specializing in project management, data analysis and strategic planning. BS in Electrical Engineering, Princeton; MBA, Stanford University. 30 plus years of management experience in Sales Support, Product Planning and Project Management at IBM. Led projects on a national level.  Board chairman of a property management business, responsible for strategic and financial direction.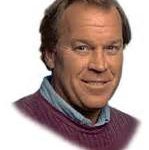 Brooks McChesney
Stanford ACT member since 2009 specializing in general management and strategic planning. BA History and Political Science, Stanford: JD Cornell University. 30 years of management experience. Founder and senior executive at several Silicon Valley HiTech companies, Led several VC and Corporate funded startups, Corporate Counsel for two Billion Dollar organizations.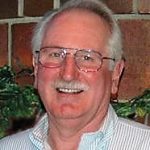 Denny K. Paul, CFA
Stanford ACT member since 2006 specializing in financial, marketing, business planning, and general management. Bachelor of Electrical Engineering, Cornell; MSEE, Stanford; MBA studies at Stanford and Santa Clara University; Chartered Financial Analyst. 30 years of Management Experience, Four Silicon Valley Start-ups in Market Research, Computer Sales and Software Development;  held financial, sales, and general management positions in the US, Canada, and Europe.  Extensive acquisition experience.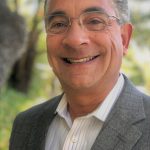 Bert Rankin
Stanford ACT member since 2020 specializing in marketing and strategic planning, BA in Economics Harvard University, MBA Stanford GSB.  35 years of solving complex problems in marketing, with extensive experience in developing high impact branding and messaging, demand generation, and product definition to meet domestic and international challenges.  Serial entrepreneur having successfully nurtured several companies from early stage through to IPO or acquisition. 
David Warner
Stanford ACT member since 2016 specializing in general management, bank relations and finance, and strategic planning. BA Economics Dartmouth College, MBA Stanford GSB International Finance. 40 years of management experience in U.S. and Asian banking. Founder and management of several community banks. Peace Corps in Sri Lanka with World Health Organization project. David serves with several local nonprofit boards.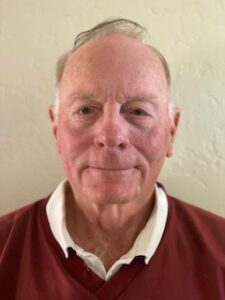 Larry Wells
Stanford ACT member since 2021, specializing in General Management,  Financial Management,  and Strategic Planning.   BA in Economics and MBA from Stanford University.  20 years in Venture Capital, initially with a major Investment Bank and later as a partner in a Venture Firm he founded. Has reviewed over 1,000 business plans, funded about 50 companies, sat on 25 corporate boards including 7 public companies.  Prior to his VC experience he was a founder of a market research and consulting firm and was a consultant with The Stanford Research Institute.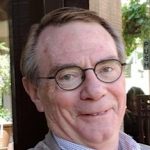 Ron Wormser
Stanford ACT member since 2010 specializing in board development, financial planning, and build-outs of new and young organizations.  BA Political Science, Ohio University; MA Administration of Higher Education, Syracuse University. 40 years as executive with nonprofits in higher education, international research centers and performing arts.  Since retiring in 2007, he has offered consulting in board development, finance, fundraising and executive coaching. Author of book on fundraising published by BoardSource.
Projects
Project Types
What we do
Board development and governance
Business model analysis
Business plans for specific projects
Financial evaluation, planning and reporting
Marketing and branding
Organizational business model development
Organizational development
Strategic planning
Who we Serve
Organizations that are committed to inclusion and racial equity
Community Services
Cultural Organizations
Education
Healthcare
Housing
Legal Services
Social Services
How we do it
Broad experience
Senior business experts in many fields
Two to six consultants participate in each project
The nonprofit and Stanford ACT work together as a team to resolve issues
Team applies for-profit business techniques to nonprofit issues
Research and implementation
Specialized surveys
Manage nonprofit board retreats to develop agreed on strategic plans
Teach techniques while solving problems so organizations can do it themselves
Past Stanford ACT Projects
Ag Against Hunger 2018
AIM for Mental Health 2016
ARIEL Theatrical 2011
Big Sur Charter School 2017

 

Big Sur Health Center 2012
Big Sur Land Trust 2007
Big Sur Marathon Foundation (2019)
BirchBark Foundation 2017

 

Carmel Art Association 2012
CASA of Monterey/ San Benito Counties 2011, 2018
CCHAS 2010
Center for Photographic Art 2013
Central Coast Center for Independent Living 2007, 2017
Community Foundation of San Benito County Status of Women 2013
Community Human Services 2010
Conflict Resolution Center 2014
Dare to Dream 2009
Dorothy's Kitchen 2010
Every Kid Can Fly 2014
Everyone's Harvest 2014
First 5 Monterey County 2020
First Tee of Monterey County 2011, 2012
Foundation for Monterey County Free Libraries 2018
Gateway Center 2020-2021
Girl Scouts of America, Monterey Bay 2006
Health Projects Center 2020
Homeless Coalition 2009
Homeless Garden Project 2016
HOPE Services 2010, 2014
Hospice Giving Foundation 2018
Housing Resource Center 2014, 2015
ITN Monterey County 2016
Jacob's Heart Children's Cancer Support Services 2013
Kernes Pool 2016
Ladies First 2015
Legal Services for Seniors 2013
Live Like Geno Foundation 2021
Lyceum 2007, 2008
MATE II 2019
Meals on Wheels 2009, 2010
Monterey Adult School 2007
Monterey Bay Fisheries Trust 2019
Monterey Youth Hostel 2005
MY Museum 2006
National Steinbeck Center 2016
Partnership for Children 2018
Pinnacles National Park Foundation 2017

 

Rancho Cielo 2006
Read to Me Project 2014
Salinas Police Activities League 2013
Save our Shores 2008
Santa Cruz Community Ventures 2021
Second Chance 2016
Sun Street Centers 2005, 2016
Sunset Cultural Center 2020
Unchained 2019
United Way Monterey County 2016
The Village Project 2021
Watsonville Film Festival 2016
YWCA 2009
Client Testimonials
Stanford ACT Client Testimonials
Sunset Cultural Center
SCC turned to Stanford ACT for help with messaging our diverse programs and services while clarifying our need for public support. The team went above and beyond by studying each aspect of our organization and guiding staff through the development of a communication document as well as a fundraising plan and marketing strategy during the onset of the COVID-19 pandemic. We now have a concise communications document to use for Board Member orientations, staff training, and a guideline for marketing our various programs.  – Christine Sandin, Executive Director, Sunset Cultural Center.
Center for Photographic Art (CPA)
The Center for Photographic Art Board of Trustees is grateful to the Stanford ACT team for the year of counseling we received in a number of organizational areas including governance, marketing and strategic planning. The process was useful, appreciated and yielded new clarity and energy. CPA reset its mission and is realizing the benefits of focused strategic planning – Jerry Takigawa, President, Board of Trustees, CPA
Everyone's Harvest
The Stanford ACT team shared an enormous amount of information and knowledge on how to strengthen the nonprofit board, moving our organization to the next step of governance. Our work with the Stanford ACT propelled our organization to the next level. Focused on market and organizational growth, the ACT team ensured we asked the right questions, stayed true to our goal, and achieved results! – Iris Jehle-Peppard, Executive Director, Everyone's Harvest.
Legal Services for Seniors
Legal Services for Seniors greatly benefited from the Stanford ACT's experienced team. With their help we've focused our development strategy, resulting in enhanced development and fundraising. – Philip Geiger, Former Development Director, Legal Services for Seniors
Ladies First
It was a honor and a privilege to work with such caring, knowledgeable professionals. The belief and support they showed for Ladies First encouraged me to know that our organization and mission has value, and that we can strive for excellence. Their time and investment will allow us to take Ladies First to a higher level of success.- Yolanda Pruitt, Founding Executive Director, Ladies First