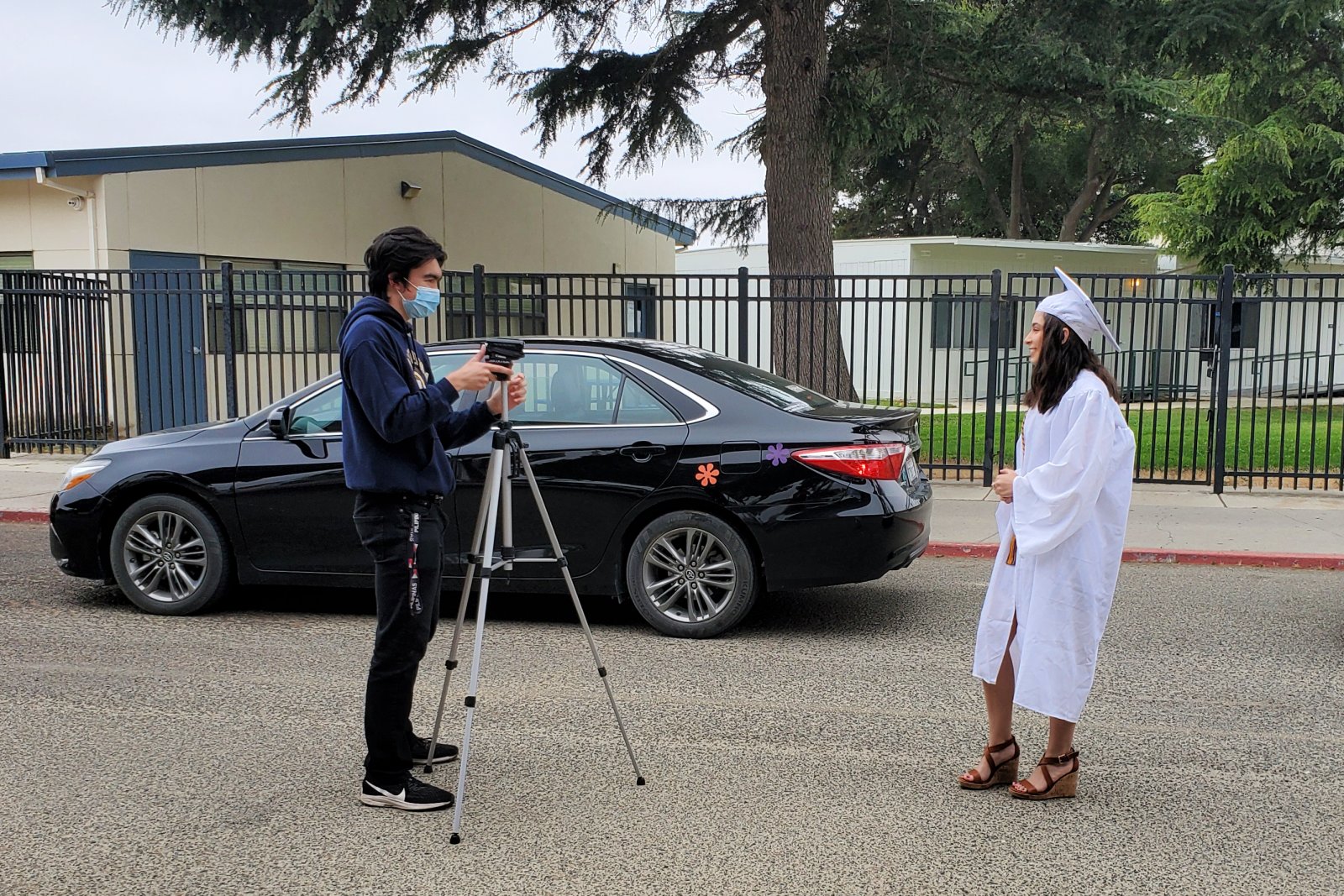 SMCF Grants to 13 Nonprofits
In its sixth year of grantmaking, the Southern Monterey County Foundation (SMCF) granted $21,250 to 13 nonprofit organizations providing a variety of community-based services aimed at improving the quality of life for Southern Monterey County residents. To date, $142,750 has been granted from the SMCF, which is an affiliate fund of the Community Foundation for Monterey County.
We're amazed with how local donors have stepped up to provide so much impact over the first six years, both in supporting nonprofits and building a permanent endowment." – Jamie Lynn Jones, chair of the SMCF Advisory Board
Documenting COVID Lockdown from Youth Perspective
The grantees received support for projects and programs serving the residents of King City and points south. Many grants were made for programs that shifted in response to the demands of the COVID-19 pandemic. The Monterey County Agricultural & Rural Life Museum (MCARLM) received $2,000 for an oral history film project that is documenting South County teens experiencing life under COVID-19 lockdown.
"The Class of 2020 went home and never went back to high school again. They lost out on graduation and many other milestones," said Jessica Potts, MCARLM Executive Director. "We hear about how COVID is impacting adults on the news, but what about our youth? We are documenting the perspective of youth, the struggles of growing up, the mental health impacts – their stories."

MCARLM's SMCF grant has been used to purchase camera, sound and other technical equipment. King City High graduate Dominic Conricode, who was the class of 2020 valedictorian (and is now attending his first year of UC Berkeley online) and four other high school interns are doing the filming and editing. Plans are for the project to premier next summer online via MCARLM's YouTube channel.
"Without the support of the Southern Monterey County Foundation, we would not be in a position to accomplish what we are trying to do. Their support is vital to keeping history alive and continuing our projects." –  Jessica Potts, Monterey County Agricultural & Rural Life Museum Executive Director
2020 Southern Monterey County Foundation Grantees:
Campaign for the Preservation of Mission San Antonio de Padua – $1,000 for the Restoration of the Quadrangle and Museum, and Site Interpretation of the historic mission in Jolon
COVID-19 Relief Fund of the Community Foundation for Monterey County – $1,000 to help South County nonprofits respond to the COVID-19 crisis
City of Greenfield: Greenfield Community Science Workshop – $2,000 to support Bags Full of Science, a distance learning program for King City, San Ardo and San Lucas youth
Girls Incorporated of the Central Coast – $1,500 for substance abuse prevention and assertive communication program for elementary school girls
King City Boxing Club – $2,000 to provide positive alternatives for at-risk youth
Kinship Center – $2,000 for Critical Support for South County Children and Families
Monterey College of Law – $2,000 for the South County Access to Justice Pilot Program
Monterey County Agricultural & Rural Life Museum – $2,000 for the COVID-19 Oral Histories and Documentary Project
Monterey County Pops! – $1,000 for Pops! Pros Teach Live: interactive online classes for students at King City High School
Partnership for Children – $2,000 to increase access to medical care for children with serious illnesses
Sol Treasures – $1,750 to support alternative art education methods and program support in a COVID-19 Environment
Special Kids Connect – $1,000 for the Spring Resource Fair for Special Needs Families
Sun Street Centers – $2,000 to purchase a new TV & laptop for the King City treatment center, allowing clients to stay connected to loved ones, program sponsors and telehealth providers.
About the Southern Monterey County Foundation

The Southern Monterey County Foundation was established by area residents to support programs and services for the communities of Southern Monterey County. Formed in 2014 as an affiliate fund of the Community Foundation for Monterey County, the SMCF is to raise funds locally to strengthen communities from King City to points south.
It is guided by an advisory board of local residents who have a deep understanding of regional community needs. Grantmaking is made possible by the support of local individuals, families and businesses. For more information or to support the fund, visit www.cfmco.org/SMCF.
About the Community Foundation for Monterey County
The mission of the CFMC, celebrating its 75th year in 2020, is "to inspire philanthropy and be a catalyst for strengthening communities throughout Monterey County." Thanks to community members who have created charitable funds in their lifetimes or through their estates, the CFMC has granted more than $205 million to nonprofits working towards healthy, safe, vibrant communities.
For more information visit www.cfmco.org, call 831.375.9712 or stay connected at www.facebook.com/cfmco or www.twitter.com/cfmco.