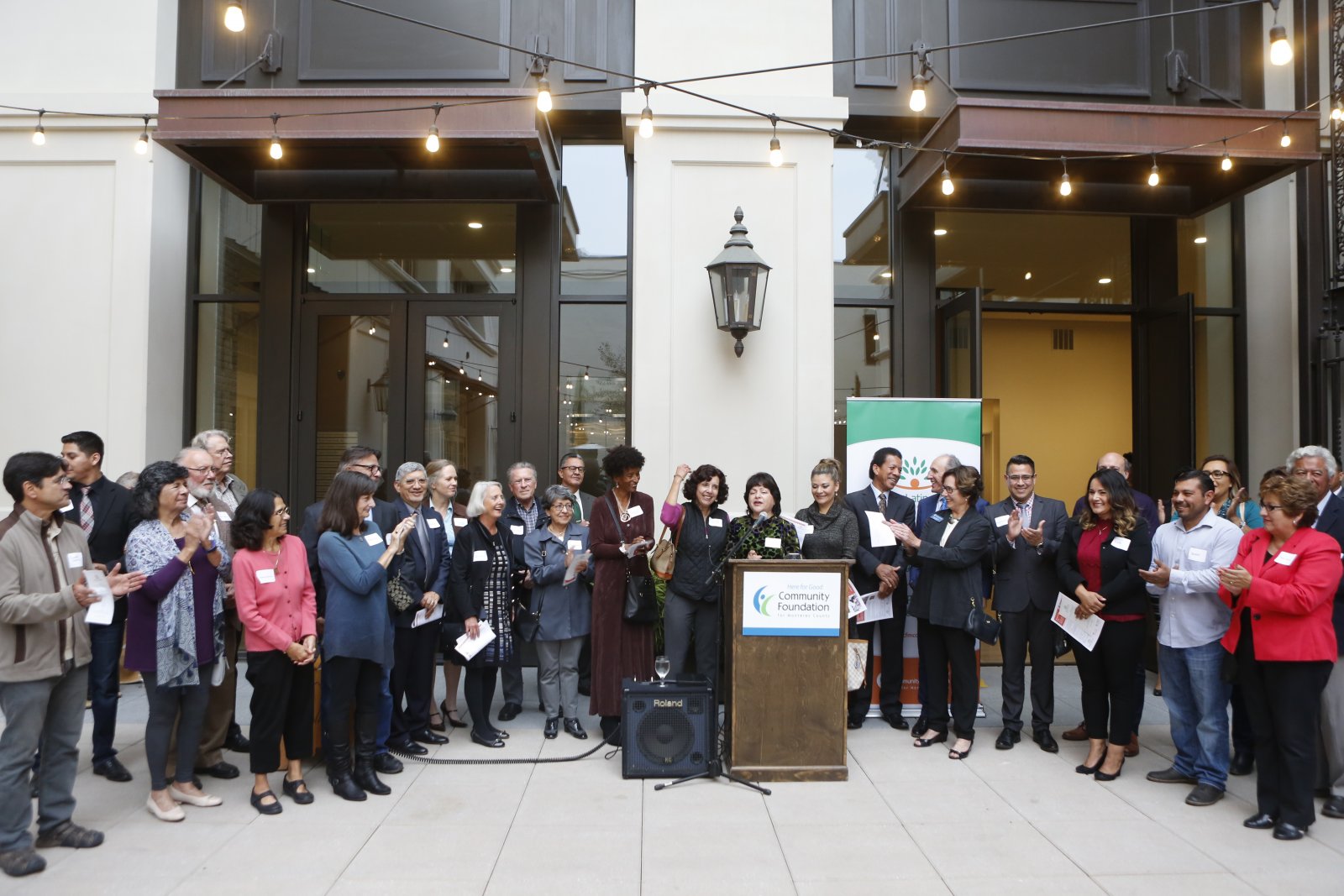 Siembra Latinos Fund Launches, Announces Grants
Siembra Latinos Fund 
More than 100 supporters of the Siembra Latinos Fund (SLF) of the Community Foundation for Monterey County gathered at the Taylor Farms Building in Salinas, CA Thursday, September 27, 2018 to launch the new Latino-focused philanthropic initiative.
The SLF, created by a group of local Latino leaders to empower the Latino community, has set its sights on creating change now and investing in the future to improve the quality of life for Monterey County Latinos.
"Our goal is to inspire giving by and for Latinos. We want to build a culture of philanthropy and grow opportunity for the Latino community in Monterey County." – Blanca E. Zarazua, Esq., SLF Advisory Board Chair
The word "siembra" means "to sow," and the goal of organizers is to grow opportunities for Latino residents by inspiring philanthropy and guiding community grantmaking. The SLF is an affiliate fund of the Community Foundation for Monterey County (CFMC). The CFMC provides financial stewardship, administrative support and the services of a fully accredited community foundation that is held to rigorous national standards.
Already Making Impact
Already, the fund is creating impact in Monterey County. In August, 2018 the fund made $20,000 in grants to seven Monterey County nonprofits.
The 2018 grantees are: Alisal Community Arts Network for its Latin Jazz Orchestra; Central Coast YMCA for Diabetes Prevention Programs, Centro Binacional para el Desarrollo Indigena Oaxaqueno for an indigenous youth leadership program, King City Boxing Club for activities for youth in King City, Life is for Everyone, Inc. for STEM/science club, Loaves, Fishes & Computers for a digital literacy workshop in Gonzales and Palenke Arts for art classes in Seaside.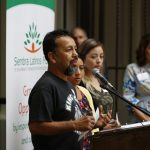 On Thursday, grantee King City Boxing Club Director Rodolfo Tapia shared gratitude for the grant and give insight about how the boxing club helps provide confidence in his young boxers.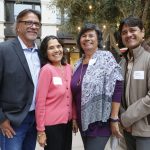 Patricia Gomez, a supporter of the Siembra Latinos Fund, shared how giving is a family value. She and her brothers and sisters were introduced to philanthropy by their late parents Trinidad and Lupe Gomez and they give to honor their parents. Read their story: www.cfmco.org/gomez.
Judge Lydia Villarreal, first Latina chair of the James Irvine Foundation, spoke about the power of local philanthropy.
Local Advisory Board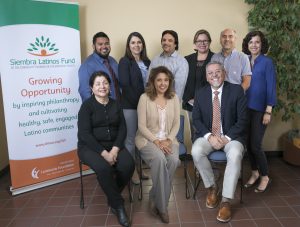 The SLF is a grassroots initiative. A local advisory board provides oversight, sets grantmaking priorities, and raises funds to grant to nonprofits serving local Latino residents. The advisory board members are: Blanca E. Zarazua, Esq. (Chair), Jose Luis Alvarado, Ph.D., Chris Barrera, Ida López Chan (Vice-chair), Elsa Mendoza Jimenez, Erica Padilla-Chávez, Frank Ramírez, Daniel Rodríguez, and Raúl Rodríguez.
Mission to Inspire Philanthropy
The mission of the SLF is "To inspire philanthropy and cultivate strong and vibrant Latino communities in Monterey County." Its vision is, "Healthy, Safe and Engaged Latino Communities."
Individuals, families and businesses can contribute to the fund directly online or by check, through employee matching gift programs. The Siembra Latinos Fund is part of the 2018 Monterey County Gives! campaign, so all donations received between November 8 and December 31 will be leveraged by a percentage match. To contribute or for more information visit www.cfmco.org/SLF.
The Siembra Latinos Fund is one of ten members of the National Latino Funds Alliance, and one of fewer than 20 in the country.
To read more about the SLF, see this October 4, 2018 article in the Salinas Californian.
About the Community Foundation for Monterey County

The Community Foundation for Monterey County granted $16.7 million in 2017 to more than 400 nonprofits. The mission of the Community Foundation for Monterey County is to inspire philanthropy and be a catalyst for strengthening communities throughout Monterey County. For more information, please call (831) 375-9712, visit www.cfmco.org, or stay connected at www.facebook.com/cfmco.
# # #