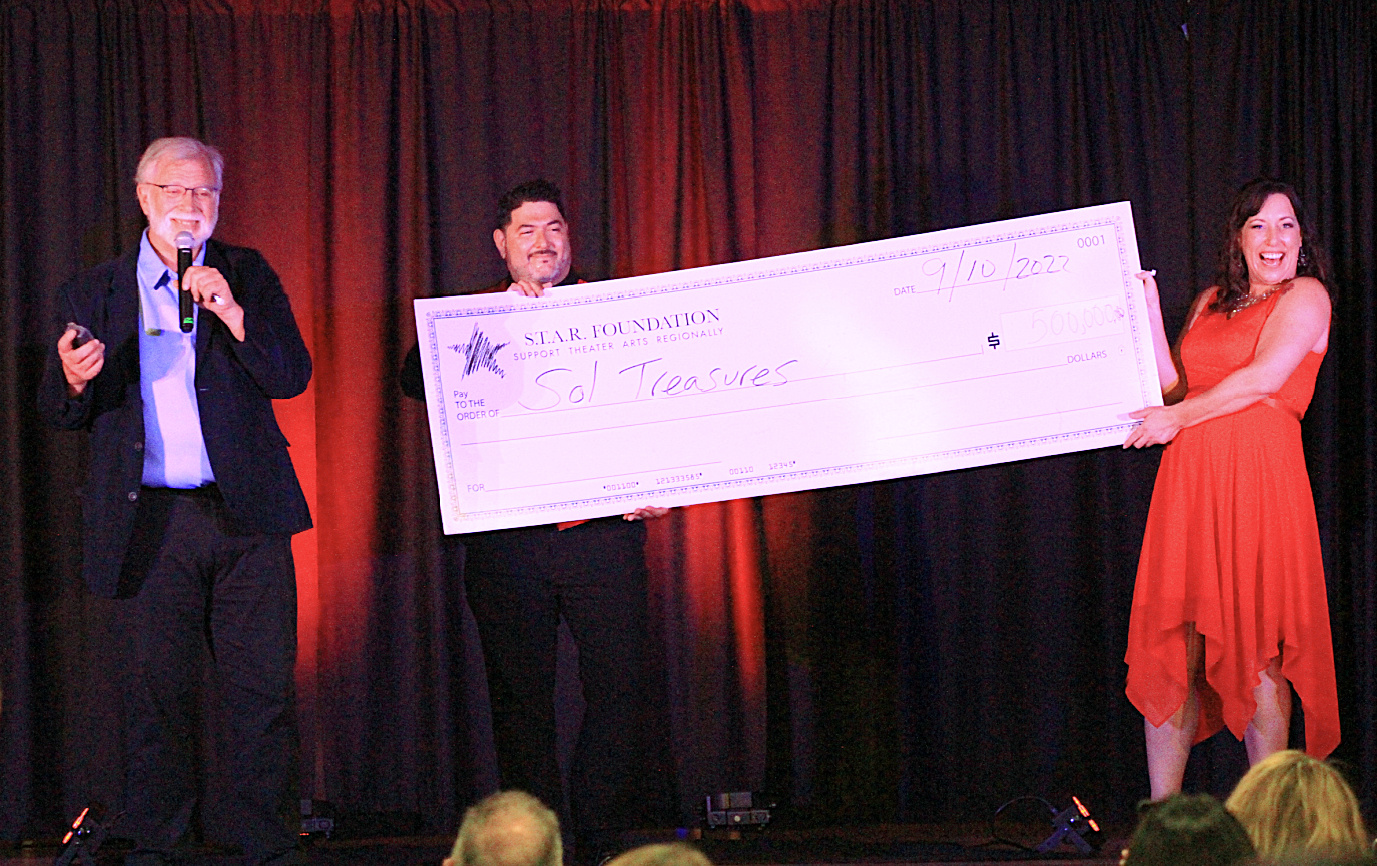 S.T.A.R. Foundation Grand Finale
S.T.A.R. Foundation Closes: Grants $500,000 to Sol Treasures, Creates Performing Arts Scholarship
"The performing arts are the guiding star of who you are because if you don't have the performing arts in your life, what's the point of living?" – Reg Huston
Reg Huston is so humble, he can't remember the names of the awards he's received in his 50+ years as a professional musician and philanthropist. He and Erica Horn of the S.T.A.R. Foundation exemplify what it means to give.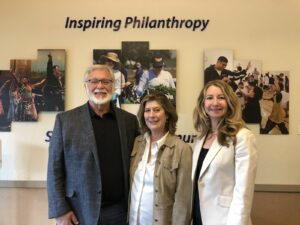 Both professional musicians – Reg an opera singer; Erica a professional clarinetist – their passion for and belief in the performing arts is evident in their every word and gesture. No word speaks louder than their record of giving, however.
Reg, who had been involved in the performing arts in California since 1973, started the S.T.A.R. Foundation in 2008. He partnered with the Community Foundation for Monterey County (CFMC) in 2010 to create the S.T.A.R. Foundation Stewardship Fund to make the greatest impact. "Everyone knows about the CFMC," Reg states. "It was the obvious choice for investment and for giving back to the community. This is where you go."
More than $1 Million Granted
Since 2010, the S.T.A.R. Foundation granted approximately $1.2 million to support performing arts nonprofits and schools, and provided scholarships in the amount of approximately $200,000 to 74 graduating high school students. "I'm very grateful to be able to facilitate performing arts education for young people and to help organizations here in Monterey County – many more than once," said Erica, who serves as the Foundation's board chair.
We want students not necessarily to become lifelong professional performing artists, but we want them to be sensitive adults." Reg Huston, Founder, S.T.A.R. Foundation
"By being in the performing arts, and advocates for the performing arts, we know that we are taking care of the heart of humanity," Erica added.
$500,000 Grant to Sol Treasures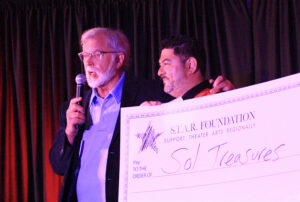 After nearly 15 years of giving, Reg made the decision to dissolve the foundation in 2022, granting the majority of the remaining funds – $500,000 – to a single organization: Sol Treasures in King City. "We could have taken our remaining funds and made smaller annual grants to several organizations a year – but the investment in Sol Treasures will impact hundreds of kids," explains Reg.
"We became very interested in King City and what's going on down there – we went down to see their shows, listen to the stories. They've done a great job. They support their community by offering outreach programs to learn instruments, be in plays, and encourage kids to learn about themselves. The more performing arts you do, the more you learn about yourself."
When we announced the gift at the Sol Treasures event, it inspired a standing ovation in the room, and tears, and people just swarming around Reg – it was so meaningful." – Erica Horn
"This grant will solidify Sol Treasures in South County, and we hope it will inspire further giving. They are doing such amazing work," added Reg.
S.T.A.R Foundation's extraordinarily generous and humbling grant of $500,000 is a validation of all that we do. Now we have a launching point for future growth and sustainability." – Jeff Hinderscheid, Executive Director, Sol Treasures
Legacy Fulfilled – Reg Huston/ S.T.A.R. Scholarship for the Performing Arts
The S.T.A.R. Foundation created an endowed scholarship fund at the CFMC to maintain its legacy of supporting performing arts participation. "This was just a critical piece in perpetuity. We had a strong desire for people to continue participating in the performing arts into adulthood and to learn that it's not over," explained Erica.
Concluded Reg, "You're better adults if you're in the performing arts as a youth: you become understanding, empathetic, and creative, and you work better with people. We hope that the scholarships fund will continue to grow to benefit as many students as possible."