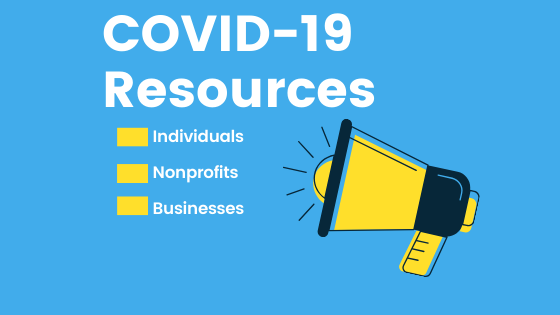 Responding to COVID-19
The Community Foundation for Monterey County is concerned with the well being of its staff, donors, nonprofit partners and the residents of Monterey County impacted by COVID-19. We have created the COVID-19 Relief Fund to support local nonprofits assisting our most vulnerable residents. See a list of grantee organizations or apply at: www.cfmco.org/CovidGrants. If you are an individual in need of assistance, see the resources below or call 2-1-1 or use the online guided search.
Though our office are closed to the public as we follow Shelter in Place measures, CFMC staff is available to serve you. We hope you find the following resources helpful. We will update as more resources and information becomes available. (Updated 4/3/2020)
Stay Informed
COVID-19 Testing

COVID-19 Test Site List Coronavirus (COVID-19) Test Sites In Monterey County (Updated 7/2020)
Resources for Nonprofit Organizations
The Center for Nonprofit Excellence has curated key resources for Monterey County nonprofits. Whether you're adapting to remote work arrangements, wondering what other groups are doing, fielding donors' questions about your nonprofit's response or the impact on planned events, or worrying that the virus will dampen your fundraising, these online resources may help guide your organization.
Please take the local nonprofit needs survey to let us know what would be helpful to you.
If You/Your Family Needs AssistanceIf Your Work is ImpactedIf Your Housing is ThreatenedIf Your Business Needs Financial AssistanceTrusted Sources of InformationTax AssistanceWhat can I do? What's open?

What can I do? What's open?

Essential services will remain open, such as:

Gas stations
Pharmacies
Food: Grocery stores, farmers markets, food banks, convenience stores, take-out and delivery restaurants
Banks
Laundromats/laundry services
Essential state and local government functions will also remain open, including law enforcement and offices that provide government programs and services.

Non-Government Assistance for COVID-19 Non-Government Assistance for COVID-19