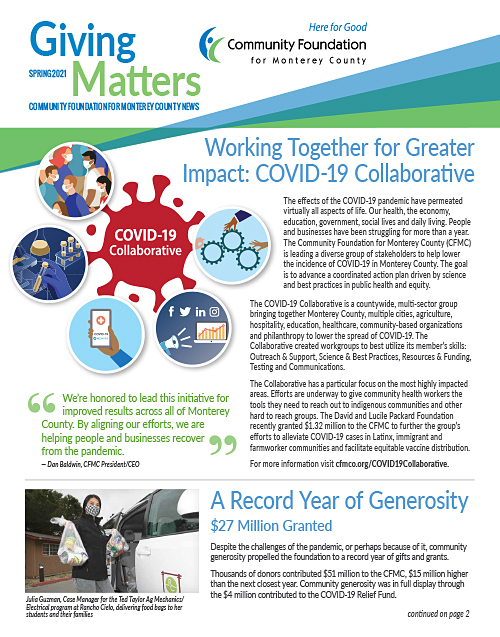 CFMC Spring 2021 Giving Matters News
The Community Foundation for Monterey County's Spring 2021 newsletter, Giving Matters is now available.
Read about the work the CFMC and its partners are doing to curb the spread of Covid-19 in Monterey County through the Covid-19 Collaborative. A Covid-19 Relief Fund special Impact Report details how funds were deployed.
The newsletter features fund holders Birt and Kathleen Johnson Jr., grantee stories including Independent Transportation Network, record year for generosity, the launch of VIDA Community Health Worker Program and more.