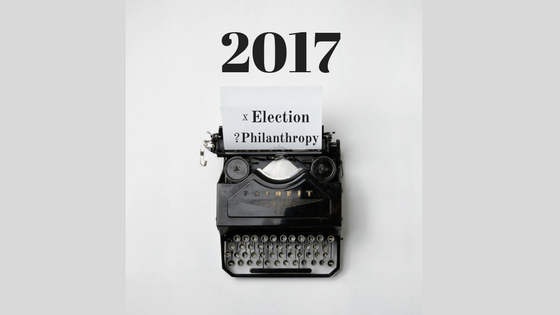 President's Blog – Election: Trust & Act
By Dan Baldwin, Community Foundation for Monterey County President/CEO
Presidential elections typically answer more questions than they ask.
However, the 2016 election seems to have put a lot of the country in a wait-and-see holding pattern on just about every aspect of governance as we've come to know it. Health care. Foreign policy. Immigration. The environment. The economy.
As we near inauguration day, many people are nervous, if not afraid. Many others are hopeful, if not optimistic.
There doesn't appear to be much in between. This schism is indicative of how divided – on so many issues – our country has become, and how we must work hard to better understand points of view that don't align with our own.
We need to remind ourselves that the person whose views differ from yours, is also wondering why you think the way you do," – Dan Baldwin, CFMC President/CEO
It feels like there is a constant competition to be declared right, with not enough energy expended to find a collective way to do the right thing. Resolving this may be our hardest task.
What does this mean for philanthropy?
One of the remarkable aspects of philanthropy is its ability to  accommodate various points of view,"– Dan Baldwin
Different Choices – All for Good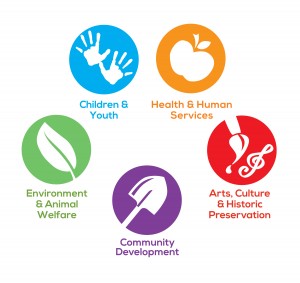 Donors not only get to choose the causes they care about, but also select among differing methodologies for solving community issues. While this may be viewed as a form of disagreeing, it doesn't create a stalemate: because I like the SPCA and you like Animal Friends Rescue Project, we're both supporting animal welfare.
There are several policy questions looming for our field. Over the past few years, influential voices have emerged wondering about the societal value of donor advised funds (DAFs), lowering the charitable deduction and even questions around the benefits of endowments. These questions wouldn't be surfacing if there weren't billions of dollars flowing into DAFs annually, or if some of our most celebrated educational institutions hadn't amassed huge endowments.
Philanthropy is at risk of becoming a victim of its success. Nerves start jangling when we enter a period with so many questions.
What's Next for Philanthropy?
As of now no one knows what's next for philanthropy from a policy standpoint. What to do?
Trust and act.
Trust that the nonprofits who are providing the services in the areas you care about are doing good work.  Act by continuing your support. If funding streams are uncertain, philanthropy becomes that much more important." – Dan Baldwin
Dan Baldwin is President/CEO of the Community Foundation for Monterey County, which holds more than 400 charitable funds and has total assets of approximately $200 million. In 2016 the CFMC granted $15 million to hundreds of nonprofits in Monterey County and beyond.