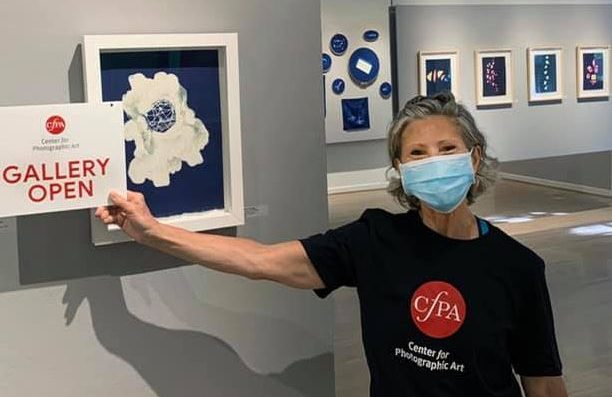 President's Blog: Don't Forget the Arts
By Dan Baldwin, Community Foundation for Monterey County President/CEO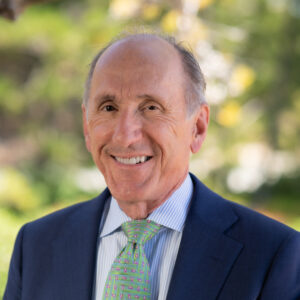 It has taken a long time, but cautious optimism is starting to settle in. Vaccines are becoming available to all ages. Monterey County has begun moving through tiers that will allow restaurants and businesses to reopen, albeit at limited capacity. The governor has set a goal for reopening the state. While this is exciting, there are still a lot of unknowns. Staying the course, following public health guidelines, continued testing and getting vaccinated offer the best assurances to staving off setbacks.
Strain on Cultural Institutions
The past year has put tremendous strain on Monterey County nonprofits. The good news is that our donor community stepped forward. If Monterey County Gives! is any indication, its increase in gifts from $5.4 million to $7.9 million showed a clear recognition that supporting our nonprofits was important to maintaining a level of normalcy and services for our residents.
But not all nonprofits felt the impact of COVID 19 the same way. In particular, our cultural institutions had the double whammy of not being able to hold events and programs that produce important operating revenue and being closed risked their dropping off the radar of their members, donors and the public."
It's normal to think in terms of hierarchy of need. Music, dance, theater, art and history may not rank with food security, housing and access to healthcare. All the arts agency leaders I spoke with understood this and did nothing to stand in the way of giving toward these basic needs.
As a former museum director, I have a deeply embedded appreciation for the intrinsic value of cultural institutions. In many ways, they define who we are and our sense of place. And I also know the daily pressure of presenting programming that keeps the public closely tied to an institution.
Essential to Our Lives
In 2020 donors faced a fundamental question: why support an organization whose doors are closed? Turns out that while the physical doors may have been closed, the virtual doors were held open by the same creative spirit that makes our cultural community so vital.
I recently reached out to several Monterey County cultural organizations and asked them to share examples of how they programmed and stayed in front of the community while closed. A few are listed below. The activities demonstrate remarkable entrepreneurial spirit, even as many were forced to lay off staff. Their creativity will carry them only so far. We need these organizations to remain strong, and they need you if they're going to come back with the same energy and pre-pandemic programming. They are essential to the fabric of our lives.
My message is simple: don't forget the arts. If we do, they will go away." – Dan Baldwin
Adapting to the Pandemic
Pacific Grove Museum of Natural History
The museum provided an average 6-7 school field trips each week over Zoom. All curriculum, K-12, meets the needs of teachers, students, and families and provides hands-on environmental science education even though they can't get to the Museum. Https://www.pgmuseum.org/class-field-trips
The PG Museum kept its tradition of Science Saturday by bringing the programming to families virtually. The last Saturday of the month is filled with activities, videos, and a live discussion with a scientist. https://www.pgmuseum.org/sciencesaturdays
Monterey County Pops
Recorded a series of programs, titled Pops! Pros Teach, for weekly broadcast on AMP television.
Created an on-line version of the symphonic fairy tale Peter and the Wolf, in which the narrator tells a children's story while the orchestra illustrates. Two versions were filmed: one in English and one in Spanish. The program is being live-streamed on Zoom to elementary schools. It includes musicians demonstrating their instruments.
Monterey Museum of Art
The museum began offering #VirtualMMA – a variety of virtual arts learning programs and activities such as R.A.D. (Remote Art Days) that provided weekly art-making activities over social media.
The museum put the entire collection and special exhibitions online.
Monterey Bay Aquarium
Member nights go virtual: The pandemic prevented members from gathering in the Aquarium for member nights, but Aquarium Live virtual events allowed the extended Aquarium family to visit their favorite furry, feathered, flippered and finned friends — and venture behind the scenes with our aquarists for live Q&As.
Virtual field trips bring the Aquarium to students: When the COVID-19 pandemic shuttered school field trips to the Aquarium, the MBA education team offered four different virtual field trips: Two for elementary school students and one each for middle and high school students. By May, MBA will have served almost 5000 students in online field trips and 40,000 enrollments in the online courses overall.
Center for Photographic Arts
CPA moved all its programming online in March 2020: weekly artists' talks, classes, and lectures.
Weekly online portfolio reviews for CPA members.
Membership increased because of the accessibility and variety of offerings.
Monterey Jazz Festival
Adapted the festival into a 3-day virtual festival (total of 6 hours of content) that included archival performances, new performances and interviews and performances by students of our Next Generation Jazz Orchestra and Women in Jazz Combos. The festival was watched by 30,000 people across the world.
Launched two new virtual series: "Welcome to the Sands Box" featuring MJF Artist in Residence, Christian Sands; and, "Evolution of a Groove" a brand-new series of never before shared commissioned performances from the Monterey Jazz Festival archives with new interviews with the commission artists.
Transitioned education programs into virtual formats including Master Classes, the Summer Jazz Camp, the Virtual Next Generation Jazz Festival, the Next Generation Jazz Orchestra and the Women in Jazz Combo.
MY Museum
Since families can't go to MY Museum, the museum is bringing play to them. MY Museum designed, assembled and distributed over 2500 Shelter & PLAY Boxes, 3,000 PLAY to Learn Bags and 250 Creation Station Craft Kits throughout Monterey County.
Pacific Repertory Theatre
Offered in-person and online classes to hundreds of regional students.

Partnered with Monterey Peninsula unified school district to build two outdoor stages, one at Monterey High and one at Marina Vista Elementary school.

Created a program of drive-in concerts, in partnership with the Monterey County Fairgrounds.
Monterey Symphony 
Produced monthly Balcony Sessions, streamed from either their office Balcony in Carmel or other venues including: Winfield Gallery, MyMuseum and just recently Sunset Center.
Named John Wineglass composer in residence and just presented a world premiere of his – 'Alone,' video is here: https://vimeo.com/509256144 (this was filmed in an empty Sunset Center and written for solo violin and electronic effects, with lighting design from Carmel local Ken Smith)
Actively working on an upcoming education series "Music to YOUR Ears" for all those students in grades 3-12 who would normally attend Symphony youth concerts.