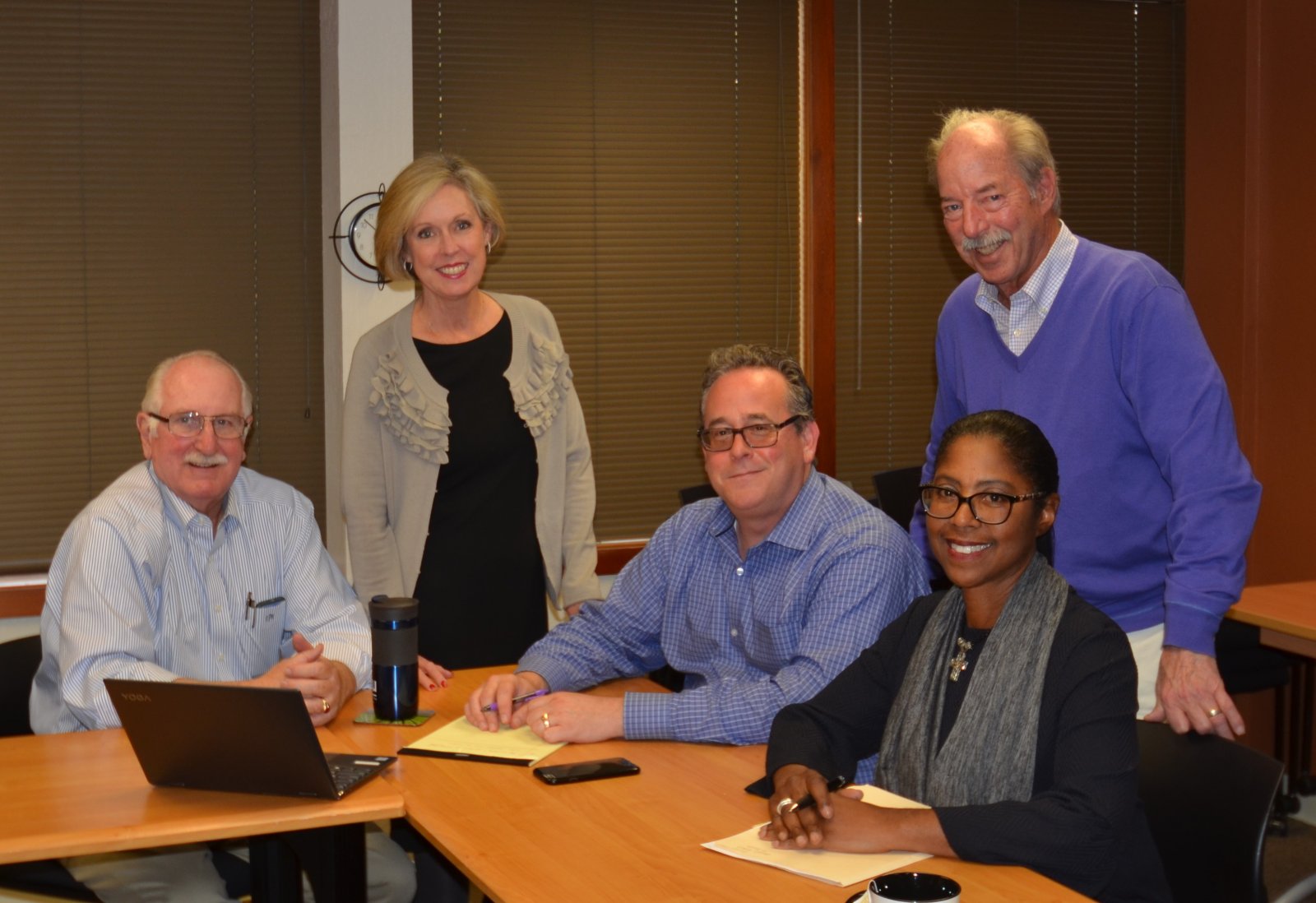 Power Up with Pro Bono Support for 2021
Pro Bono Resources for Nonprofits
Stanford ACT Consulting Team Offers For-Profit Management Techniques for Nonprofits
For 15 years, the Stanford Alumni Consulting Team (ACT) Monterey Bay has offered business expertise and consulting pro bono to selected nonprofits. Project types have ranged from board development, business model analysis, strategic planning and more.
Sunset Cultural Center turned to Stanford ACT for help with messaging our diverse programs and services while clarifying our need for public support. The team went above and beyond by studying each aspect of our organization and guiding staff through the development of a communication document as well as a fundraising plan and marketing strategy during the onset of the COVID-19 pandemic. We now have a concise communications document to use for Board Member orientations, staff training, and a guideline for marketing our various programs." Christine Sandin, Executive Director, Sunset Cultural Center.
Digital Marketing Challenge
In the COVID-era, we are engaged with our screens more than ever, yet with our isolation we may feel limited in our ability to reach new supporters. A College of Business class at CSUMB is teaming up with Google's Ad Challenge to support nonprofits to address these challenges. This Spring, with support from a student team, your nonprofit can receive a 4-week ad campaign (valued at $10K). Ads can help your nonprofit reach a new or broader audience, gain tools for hard-to-reach customer segments, cast a wider net for potential donors or volunteers, for example.
Dr. Jennifer Kuan offers this example: "FarmLink sells investment notes that carry a variety of interest rates and terms. Currently, these notes are marketed by word of mouth. An AdWords campaign could help them reach a much bigger audience. They also want to reach minority farmers to offer their subsidized loan services. An AdWords campaign could target this specific, narrow market."
Getting Something New Off the Ground
Launching a new nonprofit or program takes a lot of discernment at any time, but all the more so during our current crises. CSUMB's The Institute for Innovation and Economic Development (iiED) hosts two types of support in 2021 and nonprofits are invited.
Startup Weekend is February 5-7, 2021
Get oriented to the process of starting-up
Network with a community of fellow explorers
Learn how to refine your idea and explain it to people
Startup Challenge Competition (apply by March 8, 2021)
Social Venture category supports for-profit businesses and nonprofits in the Monterey Bay area with a significant social mission.
Access to mentor support and workshops to develop a strong pitch
Learn more about this virtual platform: startupchallengemb.com
National Pro Bono Platforms
In addition to these local initiatives, national groups also offer platforms: Catchafire, Taproot and Coaching for Everyone are good examples.
Catchafire: Nonprofits provide critical support to their communities, but limited budgets can block them from hiring the expert talent they need to operate most effectively. Skills-based volunteering can bridge that gap. Think graphic design support, building a virtual-work culture, and more.
Taproot Foundation: Set up to guide you in teaming up with virtual, skills-based volunteers for capacity building projects.
Coaching for Everyone: Coaches partner you (your staff or community members) in a thought-provoking and creative process that inspires you to maximize personal and professional potential.
The Center for Nonprofit Excellence (CNE) of the Community Foundation for Monterey County offers core services include offering professional development, consulting, informational resources, grantmaking and peer learning opportunities to Monterey County nonprofits, while building collaboration between local organizations that support capacity building. CNE's work contributes to the fulfillment of the vision that Monterey Bay region nonprofits' combined work results in healthy, safe, vibrant and inclusive communities.