Expanded Learning (2022-23) Grants
The Community Foundation for Monterey County's strategic plan embraces a countywide vision of Healthy, Safe and Vibrant Communities. The goal of the Expanded Learning Grants is to address the learning loss, isolation and social-emotional impacts of the COVID-19 pandemic.
Expanded Learning Grants
Through the Expanded Learning grantmaking program, the CFMC will provide one-time grants totaling $665,420 to support nonprofit and education-related organizations serving K-12 public school students.
The goal of this program is to address the learning loss, isolation and social-emotional impacts of the COVID-19 pandemic. These grants will focus on advancing educational equity through expanded (extended learning) programs for public school students furthest from opportunity. Examples include academic and enrichment programs offered by community-based organizations in collaboration with schools, or run independently, that offer academic and social-emotional support.
Grant Criteria
The CFMC will consider grant requests for:
Direct support for before-school programs and after-school programs, either those delivered by schools, in close alignment with schools, or completely independently of schools.
Direct support for summer school, winter sessions, school-break programs, and summer-bridge programs.
Grant period: grants will be considered for programming starting as early as the summer of 2022 and concluding by the end of the 2022/2023 academic year.
Selecting Grants
CFMC staff will review grant applications and make recommendations to the CFMC President/CEO.
Grant Awards
Grants are expected to range from $25,000 to $50,000.
Eligibility:
Grants are open to 501(c)3 nonprofit organizations and other public agencies serving Monterey County public school students.
Fiscally sponsored groups are not eligible at this time.
Exclusions:
Activities that are non-secular or promote a religious doctrine
Academic or medical research
Annual fundraising campaigns or events, including budget shortfalls due to cancelled/postponed fundraising events
Creation of, or addition to, endowment funds
Payment of debt or legal settlements
Political or partisan purposes
CFMC does not support organizations that discriminate in their employment practices, volunteer opportunities, or delivery of programs and services on the basis of race, religion, gender, national origin, age, disability, veteran status, marital status, sexual orientation, or any other characteristics protected by law.
Submitting a Grant Proposal
Submit your grant application through our online system before/by 5:00 pm on May 13, 2022.
Applications submitted after the deadline will not be considered.
Important Dates
April 6, 2022                Application available.
May 13, 2022               Application deadline (by 5:00 pm).
June 3, 2022                Applicants notified of decisions.
June 17, 2022              Grants awarded.
June 30, 2023              Evaluation required.
Apply for a Grant
Please visit www.cfmco.org/Apply for the grant application, instructions and all materials needed to submit a proposal. 
Expanded Learning (2022-23) Grant Guidelines
Expanded Learning (2022-23) Application Questions
Contact
If you have questions about the Expanded Learning grantmaking process after reviewing the guidelines and application instructions, please contact Laurel Lee-Alexander, Vice President of Community Impact, laurel@cfmco.org or 831.375.9712 x 112.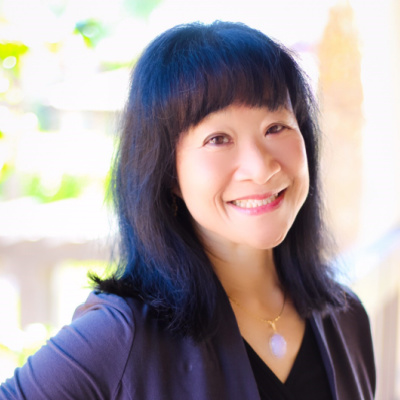 Laurel Lee-Alexander
Vice President of Community Impact
831.375.9712 x112
Email Laurel