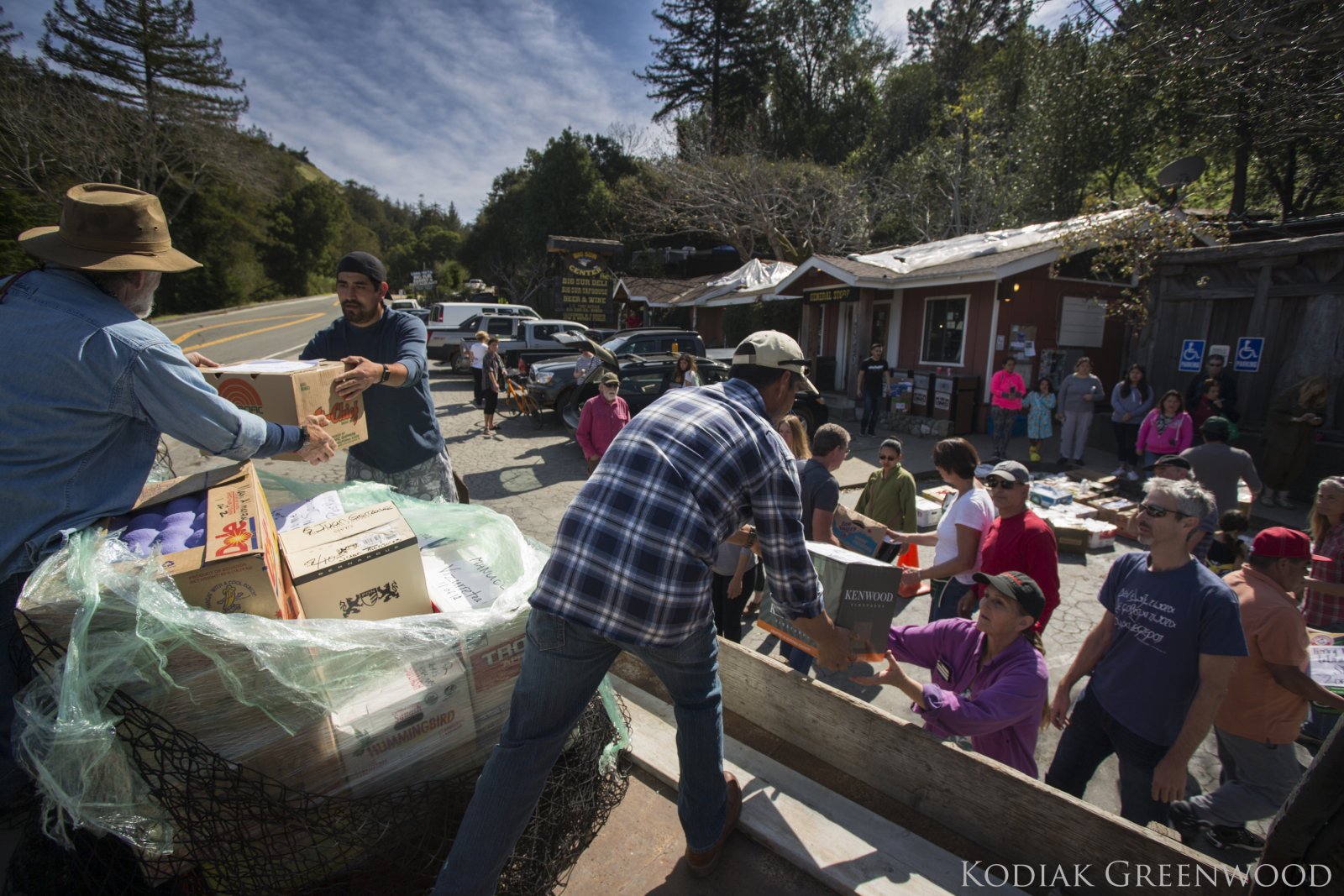 Big Sur Relief Fund Grants
The Big Sur Relief Fund was created in response to the need for relief and emergency assistance to individuals and families affected by the recent rain and storms.
Grants from this special purpose fund will support nonprofit organizations directly assisting local individuals and families who have been affected/displaced.
At a Glance
Grant Amount
$5,000 – $50,000
Application Deadlines
Applications are accepted at anytime and will be reviewed on a monthly basis
Scope and Characteristics
Grant applications are accepted from organizations providing immediate direct relief to individuals impacted by the recent rain and storms that have closed Big Sur businesses, roads and portions of Highway 1.
Application and Reporting

Please contact Laurel Lee-Alexander prior to submitting an application
Online application
Reporting also online

Decision
Within six weeks of receiving a complete application
Eligibility
Grants are open to 501(c)3 nonprofit organizations and other public agencies serving the community affected by the winter rain and storms.
Businesses and individuals are not eligible at this time. If you are an individual who has suffered a loss please contact Coast Property Owners Association at CPOA.Soberanes.fire@gmail.com for an assessment form to apply for direct support.
Guidelines and Application
Apply for funding using our Online Grants Manager. Please contact Karina Gutierrez if you have any technical questions with the online grant system.
Deadline
Applications are accepted year-round, until all available funds have been awarded. We expect grants to range in size from $5,000 to $50,000. Organizations may apply for more than one grant during the calendar year, as this fund is intended to be responsive to the ongoing needs of the community.
Evaluation
Organizations that are awarded a Big Sur Relief Fund grant are encouraged to stay in close contact with the CFMC on the progress of their efforts. A final grant report may be required to share the impact of the grant. The evaluation form will be available in the Online Grants Manager.
Grants
Grants awarded from the Big Sur Relief Fund as of May 10, 2017. Applications are reviewed when received and this list updated as grants are awarded.
Grant Committee
The grant committee, composed of board and community members, review the applications and make funding recommendations. These dedicated volunteers have opened up the grantmaking process to be truly community-driven and allow us to leverage the expertise of a larger group.
Big Sur Relief Fund Grant Committee Members
Sharen Carey
Martha Diehl
Kirk Gafill
Jerri Hansen
Patte Kronlund
Kathleen Lee
Ken Wright*
Mark Verbonich
*CFMC Board member
Photo by Kodiak Greenwood