New Community Fund for Carmel Valley Creating Impact
In early 2020 the Community Fund for Carmel Valley was created to serve residents, businesses, and organizations, and contribute to the greater good of others.
The mission of the fund is to protect and improve the quality of life for residents and support and foster the vibrancy of the Carmel Valley community."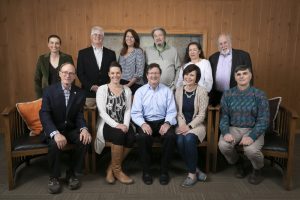 The fund is governed by a local Advisory Board whose role is to provide oversight, raise funds, define grantmaking priorities, and award grants. It is an affiliate fund of the CFMC.
On August 18th the Carmel Fire ignited, burning 6,905 acres, destroying 73 structures, and causing the evacuation of some 20,000 people. Fund organizers shifted gears to enable rapid response to fire relief and recovery and quickly approved a grant for $15,000 to the Cachagua Children's Center.
Grants from the fund are assisting displaced residents with both immediate and long-term needs. Equipped with first-hand knowledge, the Community Fund for Carmel Valley will make grants to Community Emergency Response Volunteers (CERV) which will deploy financial resources to individuals and families facing destruction of property and other impacts of the fire.
About the Fund: Grantmaking Priorities
Build community, improve infrastructure and meet local needs
Expand youth programming and services
Support educational, cultural and historical programs
Support nonprofits serving the greater Carmel Valley area
Enable rapid response to community crisis, emergency needs, and disaster relief
Build funds to meet future needs
I love Carmel Valley. This is an opportunity to help others and create synergy to meet the needs in our community." – Alan Crockett, Advisory Board Chair
To learn more visit cfmco.org/CarmelValley
Photo: Community Fund for Carmel Valley Advisory Board: Front (l to r) Joseph Hertlein, Michelle Bevard, Alan Crockett (Chair), Michelle Slade, Anthony Belleci. Back (l to r) Jessica Kent, Nick Craft, Tess Arthur, John Aliotti, Alondra Klemek, Peter Meckel. Not pictured: Judith Sulsona