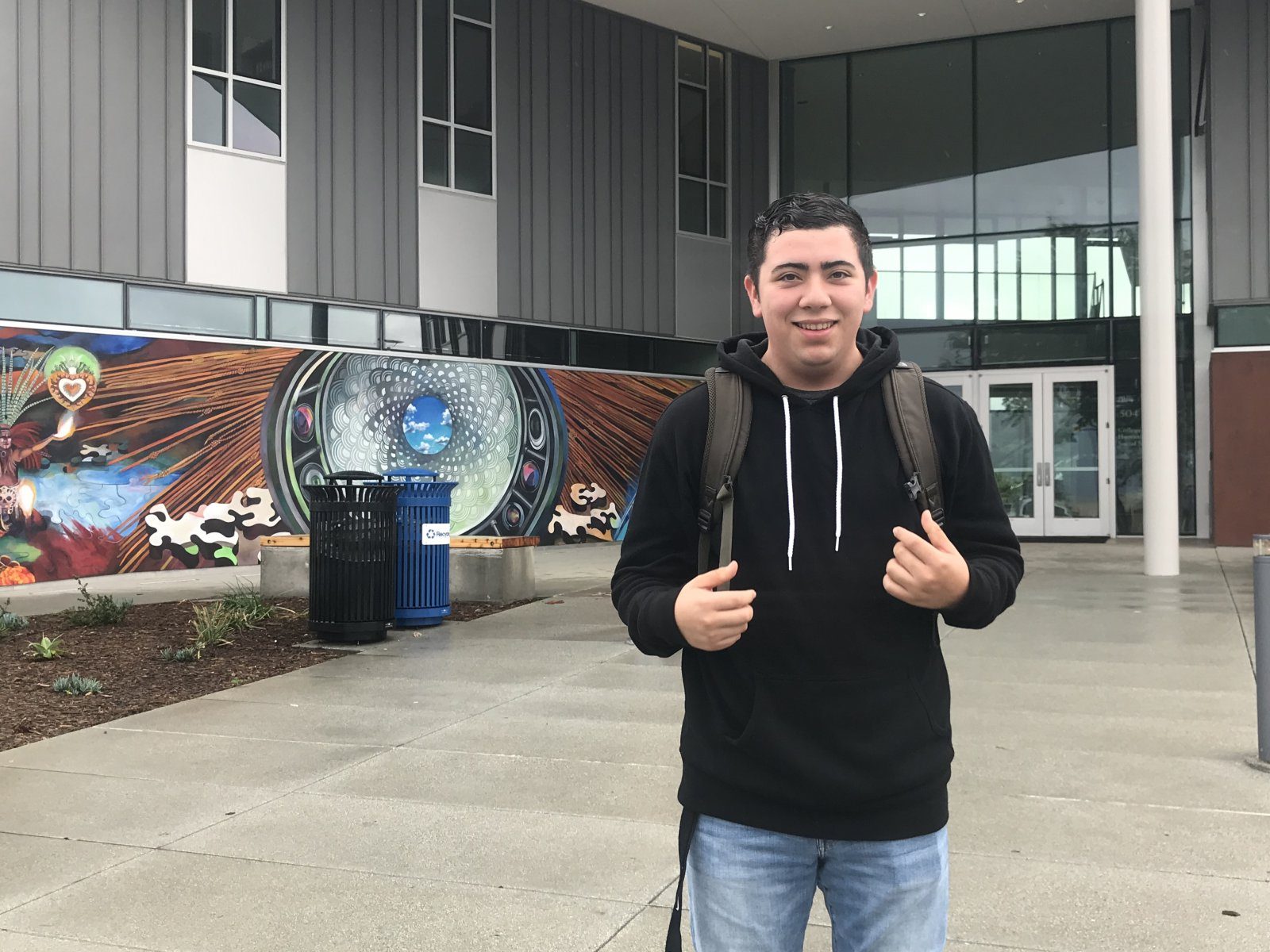 My Scholarship Story: Jesus Floriano-Ramirez
My name is Jesus Floriano-Ramirez
The Community Foundation for Monterey County has made my college experience a very memorable one. I never imagined myself attending a four-year institution or even standing in front of such a big crowd sharing my journey.
I come from very humble beginnings. My parents are both immigrants from the country of Mexico. As a child growing up despite the hardships of my parents being immigrants, they always made sure to provide for us in any way possible and made sure we did well in school, despite them knowing very little on how the education system works.
My parents have always worked in the fields and have always taught me to do my best. They never wanted me to end up in their position doing farm labor. Instead they wanted me to have a better future."
It is because of them that I've been motivated to be where I am now. Being able to stand and tell my story proves to my parents that their struggles were worth it. They believe in me and my hard work as I am the first in my family to attend college.
My parents have always taught me to work hard for what I want and never let anything get in the way of my success. I want to take the opportunity to thank my mother, Guadalupe for never giving up on me and always being there.
Gracias Mom and Dad por siempre creer en mí y en mi futuro, los amo."
From Soledad to CSUMB
I graduated from the class of 2018 at Soledad High School. During my time there and even now, my hobbies include helping the youth in my community parish, exploring new cities and places with family, friends, and girlfriend. All of these people have influenced my life one way or another in tremendous ways. A key highlight in high school was the opportunity to work for the Soledad McDonalds operated by franchise owner Raymond Costa.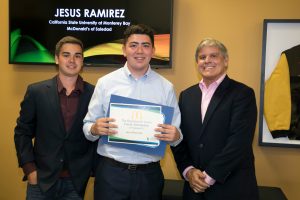 My two years working there set me up to be outgoing and professionally develop my resume and leadership skills, I was a service worker promoted to shift manager where I had the honor of gaining professional and social skills that helped me become a better person and a better leader. I continue to gain experience in my new job at a local Starbucks working as a barista, making connections with people on a daily basis.
One of the biggest highlights for me my senior year in high school was receiving two scholarships through the community foundation.
I received the Raymond H. Costa Family scholarship and the College Futures Monterey County scholarship.
I would consider receiving these scholarships a milestone, because to me as a freshman in high school, attending a four-year institution did not seem like an option to me because of the high costs.
Not only did the scholarships help me financially, but they helped me feel relevant and important."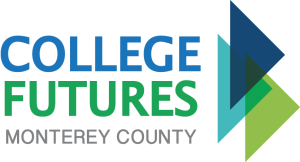 It is only through the help of the College Futures program, Mr. Costa and the Community Foundation that the dreams of this low income, first generation college student were made possible.
I am grateful for all their help, and generosity. Esther Figueroa of College Futures was there every step of the way from the first day to the last day of the semester. Having the team there was a big help for me as a student. It is through this program's generosity, that I am able to pursue my dreams.
Scholarship Supporters Make Dreams Reality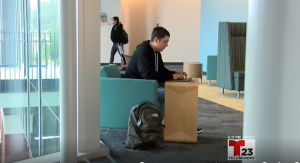 I am currently a second-year student at CSU Monterey Bay working on obtaining my Bachelor of Arts in Spanish Language & Hispanic Cultures with a concentration in anthropology. I plan to one day work as an interpreter in the health or even the courthouse setting, and eventually receive a masters in interpreting/translating from the Middlebury Institute of international studies in Monterey, with my vision I plan to one day even become a college professor.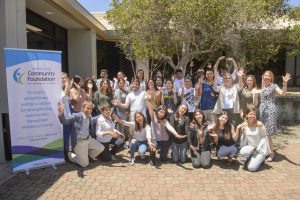 My start at this school was amazing. and I continue to gain opportunities that I never thought I would obtain. I am a commuting student who is living the best college life they could ever have. It is through these scholarships and all of you donors that my experience is made possible.
Receiving this scholarship has influenced my college career and future. Everyone who comes across this scholarship should not let the opportunity pass, as it is a life changing and fun opportunity.
To all of the donors, I want to assure you that investing your money in motivated students like myself, is definitely worth it. You are changing the lives of many people by donating to the foundation. It is only through your generosity that I am able to share my story with you."
I am forever grateful to all of you who support the foundation and its scholarships. Thank you to Esther and everyone at the Community Foundation. Thank you to all who believe in people like me to pursue a higher education, and to all of you for investing in the foundation and for all of you who got me this far. God Bless and Thank You!
Watch Jesus Floriano-Ramirez tell his story in a special report with local Telemundo station T23.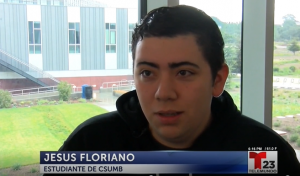 About CFMC Scholarships
Scholarship funds are established by individuals, families and businesses who want to support local college students in achieving their goals.
The CFMC awarded $1.4 million through more than 50 named scholarships funds in 2019. Its free online portal matches students with additional scholarships established by other CFMC donors with just one application.
"The CFMC has become a one-stop shop for local students seeking scholarships to attend the college of their choice," said Christine Dawson, CFMC Vice President of Philanthropic Services. For more information, visit cfmco.org/Scholarships or call Christine at 375-9712