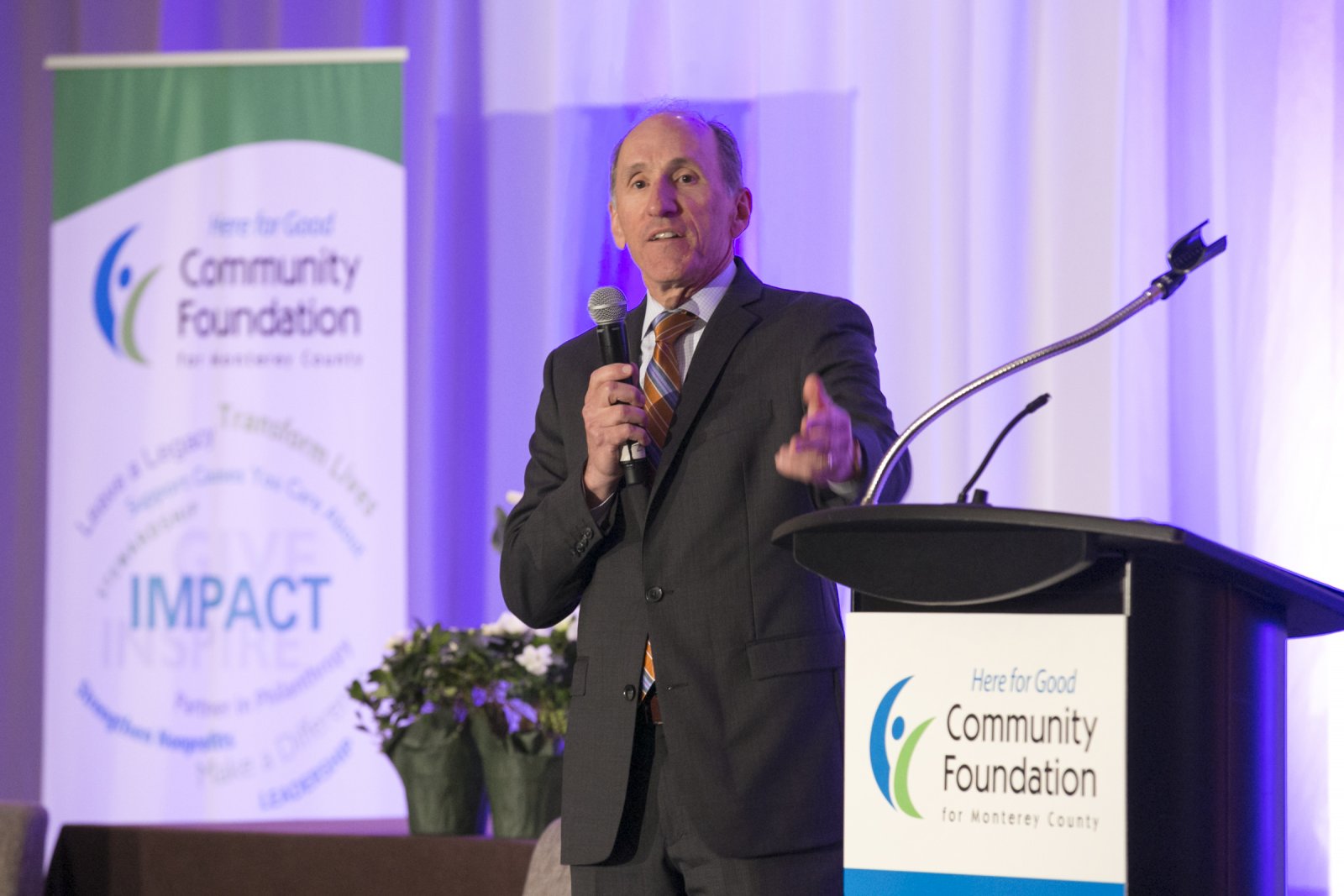 President's Blog: Meeting Community Need
By Dan Baldwin, President/CEO Community Foundation for Monterey County
Ten days ago, before the pace of change in our communities greatly accelerated, this blog led with a celebratory welcome to the 75th year of the Community Foundation for Monterey County.
On March 26, 1945, 33 local leaders signed the documents that formed the Monterey Foundation. The list of signees includes many notables: S.F.B. Morse, Francis Elkins, Margaret Jacks, Robinson Jeffers and Armin Hansen. The mission was to preserve Monterey's distressed historic adobes.
We've come a long way – in so many ways – since 1945, and for that we should be thankful, because this post will not be a recitation of the CFMC's notable achievements, except to acknowledge that our growth in assets, grant making expertise, community knowledge and trust have prepared us for the challenge at hand: aiding our community in mitigating the unprecedented, and to a large extent still unknown, impact of COVID-19.
The CFMC has started the COVID-19 Relief Fund, in partnership with the Monterey Peninsula Foundation." 
Fund to Respond to Local COVID 19 Impacts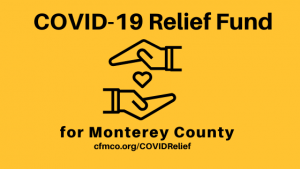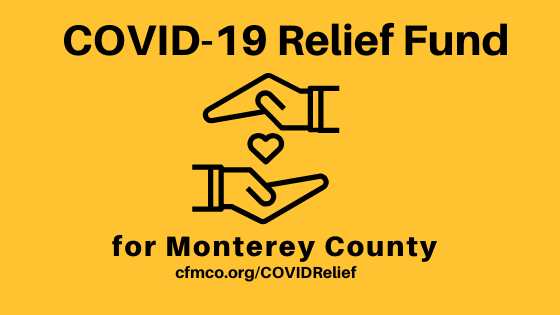 Like previous disaster funds, the COVID fund will have no fee, so 100% of contributions will support nonprofits that are working with affected populations.
Community challenges will take many forms as this crisis continues to unfold. Schools have closed. Businesses may follow. Jobs will be lost.
Because of availability and affordability issues surrounding childcare, hourly-wage parents are stranded at home with children, unable to work. Rents and mortgage payments will come due.
Supporting Health, Wellbeing
A high percentage of our public schoolchildren are in the free and reduced lunch program; breakfast and lunch at school are often the two most nutritional meals they'll receive.
Meals will still need to be delivered to the elderly, services provided to the homeless, we could see a surge in substance abuse and the cost of extra precautions will only increase the strain on agencies.  
Without detailing a long list of community needs, we know the immediate health and wellbeing of a high percentage of Monterey County residents is in jeopardy, and the nonprofits on the front lines will be stretched in ways they've never been. Many of these agencies have cancelled their major fund-raising events.
The COVID 19 Relief Fund has an abbreviated application and will utilize an expedited approval process.  We want to assist our nonprofit community as quickly and efficiently as possible.
Whether through the COVID-19 Relief Fund or direct giving, we encourage everyone to continue to support all our local nonprofit organizations, but especially those who work with populations that are most susceptible."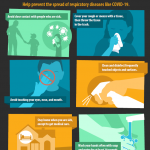 As of this writing there have been two confirmed cases of COVID-19 in Monterey County. At this juncture, the need is about the impact on individuals and families that have been created by the necessary precautions to prevent the virus' spread.
Unfortunately, the current economic fallout may be greatly exacerbated should this become a local public health crisis.
There are additional steps we can take to support each other.
We all need to adhere to health protocols. If you're infected – something you may not know for days – you'll be exposing everyone with whom you come in contact.
What about the CFMC?
Following governmental guidelines, the CFMC is largely operating remotely. We have staggered schedules for small teams to be in our offices so we can maintain essential services. 
Grants need to be processed and checks mailed.

 

Gifts processed and acknowledged.
Our phone extensions are forwarded to individual cell phones, so the entire staff is readily available. See cfmco.org/staff.

The board and its committees will hold virtual meetings.

 

Board engagement and governance will continue.
In the face of uncertainty, it is critical that we seamlessly transition to a new work normal without interruption.We are committed to delivering on our mission."
Census 2020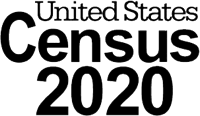 Lastly, many of you have received notices from the 2020 Census. With COVID-19 consuming our thoughts, it is still imperative we participate in the Census.
Every person who goes uncounted represents lost public funding for the next 10 years. COVID-19 is the ultimate reminder of the need for every one of us to be counted."
Whether the CFMC is working from our offices or remotely, our commitment to maximizing impact is unwavering. You put your trust in us and we are here to do our best for Monterey County." – Dan Baldwin
Posted March 17, 2020