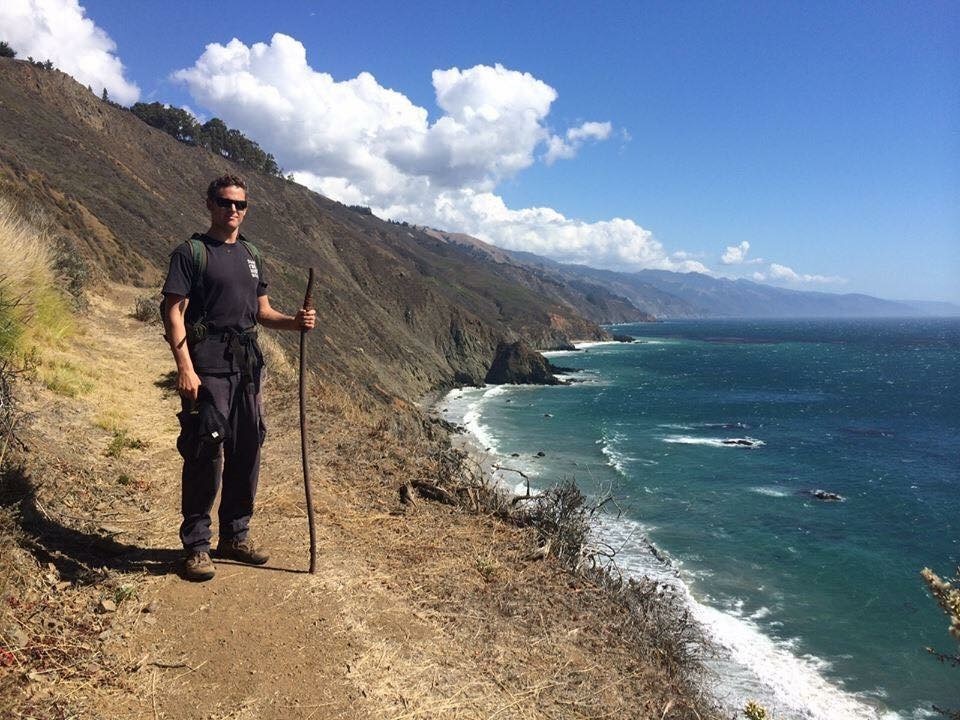 "LOVE Big Sur" In Memory of Weston Call
Welcome to a "Locally Organized Visitor Experience" for Big Sur, or LOVE Big Sur!
This thoughtful acronym was created by Weston Call, a proud resident of Big Sur. Eager to impart a sense of conscious tourism onto incoming visitors, Weston thought up the concept from his long sought-after dream home on a ridge line overlooking Big Sur's Valley and the Pacific Ocean below.
A Vision, Weston Call's Love for Big Sur
With "LOVE Big Sur" as a vehicle, Weston's passion and vision for the Big Sur community included education for visitors and tourists while transporting them around his beloved home. Weston would do his best, for instance, to provide important historical context for visitors, giving them insight into a landscape once inhabited by the Esselen tribe, a Native American people indigenous to the Santa Lucia Mountains.
Weston was also inspired by how the Esselen migrated seasonally from the coast to the inland forests, consuming foods from the ocean and the land alike depending on weather and seasonal climate. He made it his duty to spread this kind of historically inspired narrative for Big Sur to visitors so that visiting also always included learning.
To Weston, Big Sur was the "grandest meeting of land and sea" and he was proud to play a role welcoming tourists in a way that was helpful for everyone–a locally organized visitor experience."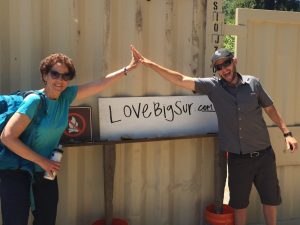 Today, local families, businesses, hotels, bakeries, art galleries and restaurants support the local economy and the visitors' experience to this still very wild land. Every year, millions come from around the globe to visit the scenic and iconic landscape, hike the trails, observe the chilly ocean water and relax near the Big Sur River. Weston's hope, and the desire of many Big Sur locals, is to continue to encourage a desire for conscientious tourism and a more thoughtful, loving, sustainable treatment of the wild lands.
A Locally Organized Visitor Experience, or LOVE Big Sur, hopes to continue to support this messaging in Weston's honor.
Big Sur, a Vulnerable Place
Big Sur is extremely vulnerable to all kinds of natural and unnatural disasters like fires and floods and structural damage from storms to name a few. These kinds of disasters can completely upend life for locals who call Big Sur home, and also creates all kinds of problems for the global visitation that support the local economy. In honor of Weston Call, who passed away from natural causes in 2018, and in honor of his heroic and creative LOVE Big Sur efforts, a fund was established in his name to support nonprofits that are so vital for the Big Sur community.
Today, The Weston Call Fund for Big Sur also aims to provide relief from the often inevitable disasters the community experiences. Through this fund, and with LOVE Big Sur as a channel through which the fund can be given a very special Weston Call voice, Weston's love for Big Sur and the community can live on, and his good nature can keep on giving.
Weston Call Fund For Big Sur is LOVE Big Sur
The Weston Call Fund for Big Sur was created in 2018 to provide residents, businesses and visitors an opportunity to pool their giving. It is governed by an advisory board which provides oversight, raises funds, defines grantmaking priorities and recommends grants to benefit Big Sur. It is a special purpose fund of the Community Foundation for Monterey County, which offers administrative and investment support. It is the holding fund for LOVE Big Sur.
Mission
To provide sustainable, impactful and supplemental funding to nonprofit organizations benefiting the residents of Big Sur and build resources for disaster relief.
Our Priorities: Health, Safety, Education, Arts, Culture and Community Stewardship
Create additional funding for health, fire and safety needs through Big Sur nonprofits
Support educational, cultural and historical programs
Aid sustainable tourism and destination stewardship efforts
Create and enhance community partnerships
Support nonprofits providing services in Big Sur
Respond to disaster through the Big Sur Disaster Relief Fund, a component fund of the Weston Call Fund for Big Sur
Advisory Board: Brian Call, Chair; Galen Call; Sharen Carey; David Fink; Kirk Gafill; Matt Glazer; Butch Kronlund; Guillermo Meza; Frank Pinney
Ways to LOVE Big Sur
Support the Weston Call Fund for Big Sur
Learn about Weston's life and initiatives around maintaining a healthy balance between locals and tourists in Big Sur, how you can be involved and local resources visit www.lovebigsur.com.
Take the Big Sur Pledge to protect and nurture Big Sur
Follow LOVE Big Sur on Instagram at @lovebigsur 
Join Us!
Whether you and your family have lived or worked in Big Sur for months or decades, or you are a visitor that has enjoyed its beauty, you can give in a way that is meaningful today and will also have an impact for future generations.
Make a Gift
Send a check made payable to "Community Foundation for Monterey County" with "Weston Call Fund for Big Sur" in the memo line
Mail to: 2354 Garden Road, Monterey, CA 93940
To make a gift of stock or other assets, contact Christine Dawson, CFMC Vice President of Philanthropic Services at 831.375.9712 x126.
Donations to the Weston Call Fund for Big Sur of the Community Foundation for Monterey County (CFMC) are tax deductible. The CFMC is a 501(c)3 nonprofit organization, Tax ID #94-1615897.