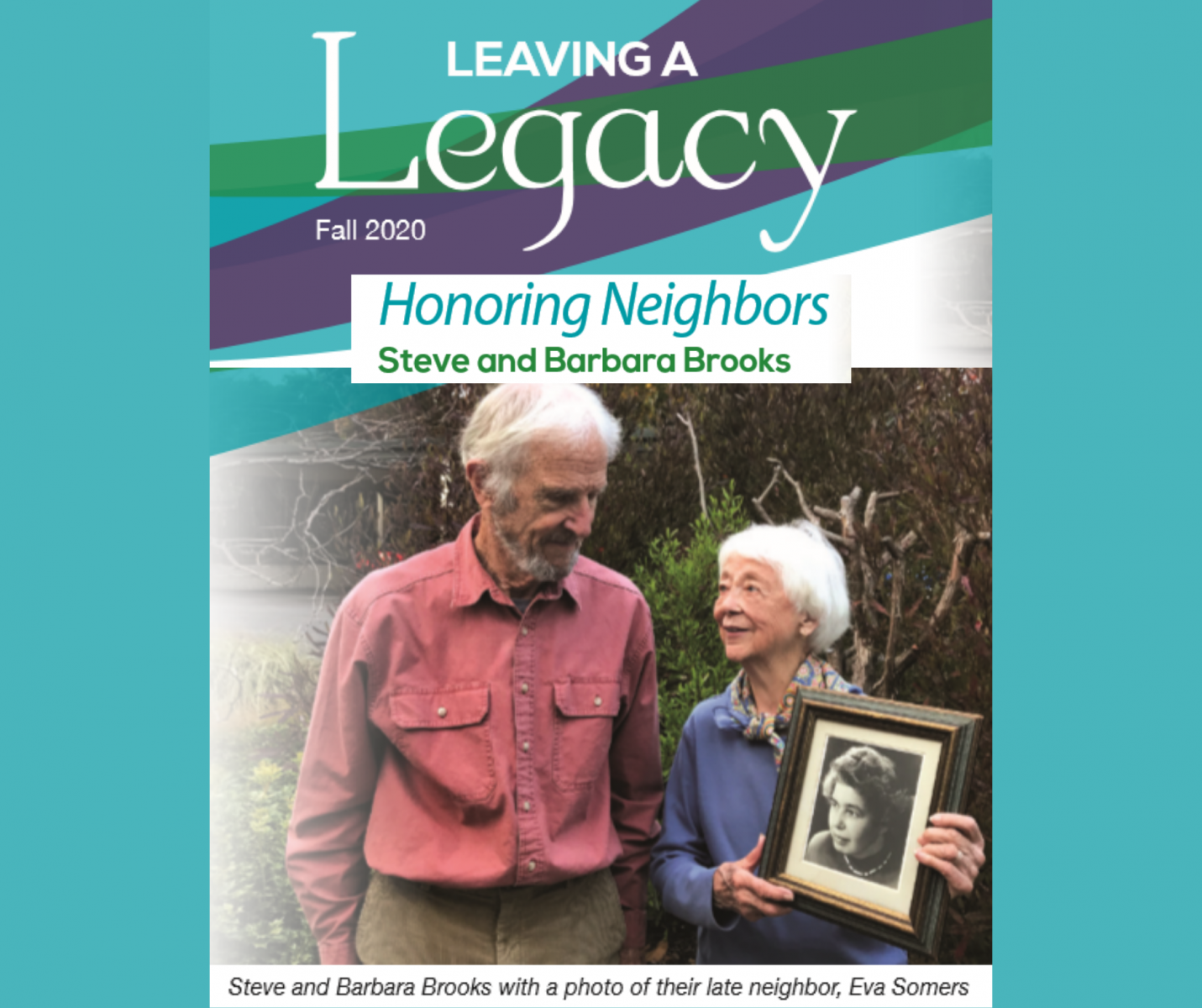 Legacy News: Stories of Legacy Giving
Stories of Legacy Giving
Many individuals and families have entrusted the Community Foundation for Monterey (CFMC) to carry out their charitable wishes. We introduce you to Charlie Snorf, Maxwell Chaplin, Lowel Figen and Terry Jones Haber  whose generosity will leave a lasting impact.
Whether you have a specific charitable vision, would like to support a field of interest or leave an unrestricted gift, the CFMC will steward the philanthropic resources entrusted to us and make sure your unique wishes are fulfilled.
Charlie Snorf – Patron of Arts, Culture, Education
Charlie Snorf enjoyed a life of adventure, humor, love and giving before his passing in July 2020. A native of Chicago, Charlie attended Yale and received his medical degree from Northwestern University. A trip to Carmel in 1962 led him to move to California with his family. Charlie gave generously to scholarship funds and established the Snorf Scholarship Fund at Northwestern's Feinberg School of Medicine in honor of his father, also a doctor.
He and his wife Leslie later added an Endowed Chair in Orthopedics. Charlie and Leslie partnered with CFMC as active donor advisors, making grants to arts and culture, education and health. He designated The Snorf Fund, their donor advised fund at the CFMC, as a beneficiary of his estate so grants will continue in his areas of interest.
Maxwell Chaplin- Citizen of the World
Maxwell Chaplin was a citizen of the world. Born in 1926 in China, he attended UC Berkeley before joining the American Field Service, and completed a degree in International Relations. Max married Cynthia Nancy Klein of Carmel and had a career in foreign service which took the couple all over the world before retiring in Carmel Valley. Max began a second career in civic and environmental activities including leadership in the Carmel Valley Property Owners Association, local Sierra Club chapter, Big Sur Land Trust and Point
Lobos Foundation. Before his passing in 2020, he and his wife Cynthia created a Charitable Gift Annuity (CGA) at the CFMC which will benefit her during her lifetime and ultimately create a fund to support the Ventana Wilderness Alliance.
Lowel Figen – Funding the Arts
Lowel Figen, of Monterey, passed away in 2017. Born in Minneapolis, Lowel graduated from the University of Minnesota. After college he served in the Army in Korea. He and his late wife Janie moved to Monterey in 1957 and ran the Starlight Motel (now Del Monte Pines) before transitioning to real estate. He enjoyed amateur photography, classical music, hiking, horseback riding and running. Lowell frequently attended and supported CFMC events. He left a bequest through his will to benefit two field of interest funds, the Todd Leuders Fund for the Arts and the Fund for the Environment.
Terry Jones Haber – A Charitable Remainder Trust to Benefit Favorite Nonprofits Forever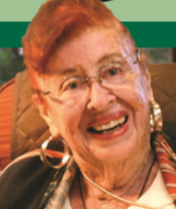 Terry Jones Haber was the much loved, wonderful head of a large, diverse family. Terry and her late husband, Edgar "Ed" Haber, a past CFMC board chair, worked as a team to develop what is now Quail Lodge in Carmel Valley. The couple were the 2005 CFMC Distinguished Trustee Award recipients for their local philanthropy. The Habers created a Charitable Remainder Trust with the CFMC which, after Terry's death in 2019, created the Edgar H. and Terry Jones Haber Fund. Thanks to their generosity, this designated fund will benefit the nonprofits they selected in perpetuity.
Read more about the people that are making a difference in Monterey County through planned giving. Read our Fall Legacy Newsletter, Giving Matter.