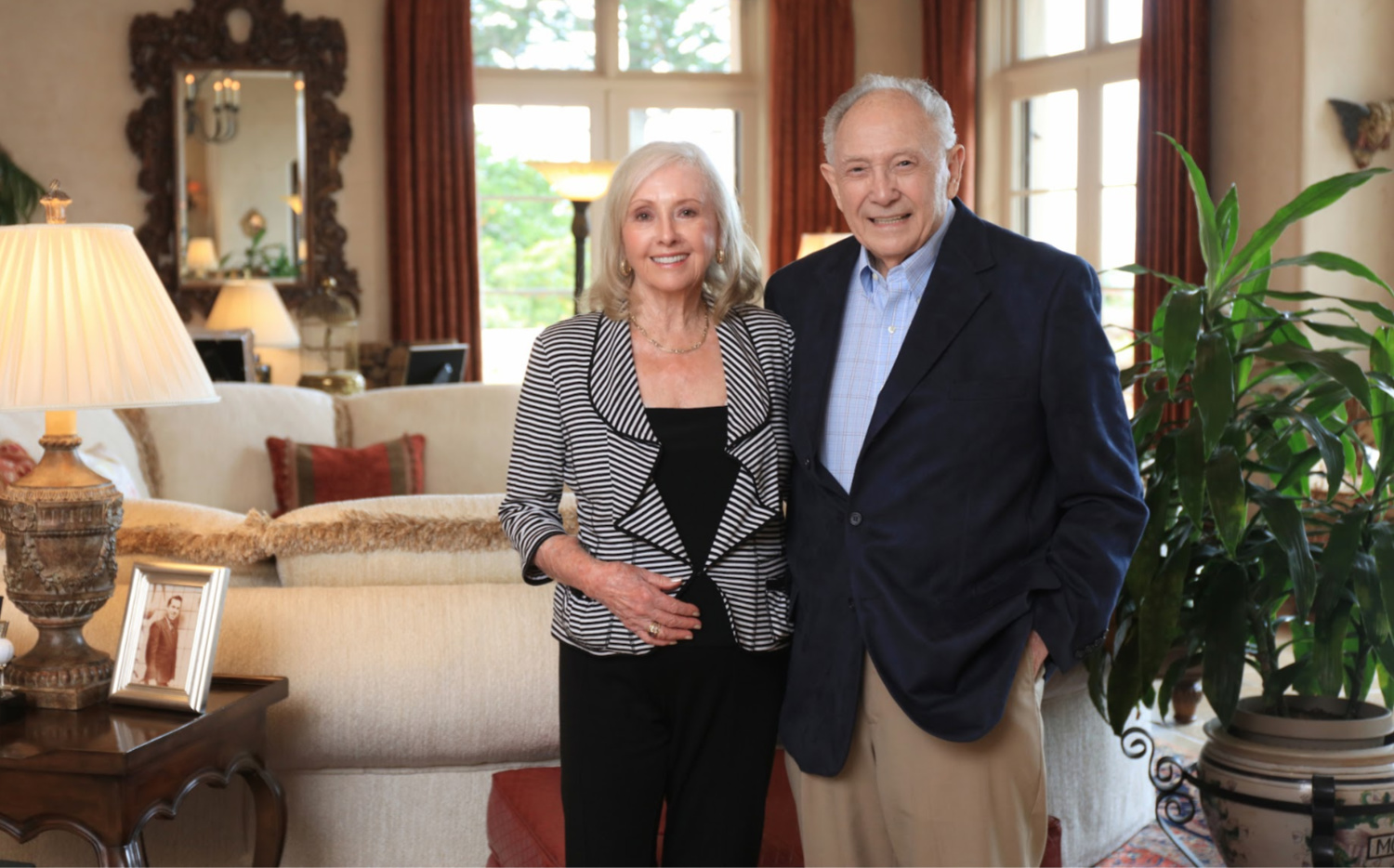 Cause & Effect Philanthropy: Joel & Dena Gambord
Joel and Dena Gambord are full of life and their vitality and excitement are reflected in their passion for giving. The Gambords, who reside in Pebble Beach, met in the San Jose area and have been married for 46 years. Joel and Dena's families were hardworking. "We came from families that were not able to give. We are the first generation to do so and we see the rewards," said Dena. "We've been very fortunate. In planning our legacy, we made sure our kids were OK and then found we had a little left over," Joel added
Partnering with the Community Foundation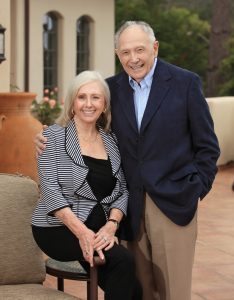 The Gambords support many local nonprofits and were looking for a partner to help them create a giving plan for the future. They were drawn to the reputation of the Community Foundation for Monterey County (CFMC) and in 2013 they created the Joel and Dena Gambord Fund, a donor advised fund of the CFMC. They started with grants to service dog organizations and now support the training of search and rescue dogs to be paired with firefighters or police as a search and rescue team, certified by FEMA.
Cause & Effect Philanthropy
The Gambords' giving philosophy is "cause and effect philanthropy." They want to see the direct impact of their giving. By attending the graduations of their support dogs and their human pairing, they get great satisfaction in seeing the results of their investments.
Developing Nursing Professionals
Their other giving priority is providing nursing scholarships for students at California State University, Monterey Bay (CSUMB). They created the Joel and Dena Gambord Nursing Scholarship Fund at the Community Foundation with the mission to expand the training of nurses to a higher professional level from RN to Bachelor of Science degrees and to Physician Assistants and Nurse Practitioners.
They met with nursing students, many of whom had financial barriers such as child care costs, and learned first-hand the difference scholarships could make in furthering their careers. "These are amazing people and their success will give more people access to better health care," noted Dena. "The hope is that many students after achieving their advanced degrees will stay locally and make a difference in our community."
Planning for the Future

The Gambords' philanthropic vision is evolving and they worked with Dan Baldwin and Christine Dawson at the CFMC to set up a structure and giving plan through a planned gift through their estate to fulfill their wishes in the future. They plan to support people not only in health care careers but in trade schools as well. They also plan to support the arts, especially organizations involved with photography, Joel's passion, and animal rescue.
Family Philanthropy
And they are involving their family. "We're trying to look into the future and create a structure that will last. We've got our children involved now and in the future our grandchildren and great grandchildren can be involved depending on their interests. We hope they will carry on with our priorities but we've built flexibility into the plan so family members will be able to modify the focus of giving in a way we can't possibly foresee at this time,"Joel explained.
We're happy to have set up our plan at the CFMC. We trust the people there to carry out our wishes and work harmoniously with our family members in the future."
"Joel and I are just ordinary people who have been very fortunate and we hope to make a difference – to leave things a little better than when we arrived here," added Dena.
We hope to leave things a little better than when we came. Our giving has evolved to include our family; that's icing on the cake." – Joel and Dena Gambord
To learn more about involving your family in your philanthropy or leaving a legacy through a planned gift, contact Dan Baldwin or Christine Dawson at (831) 375-9712.