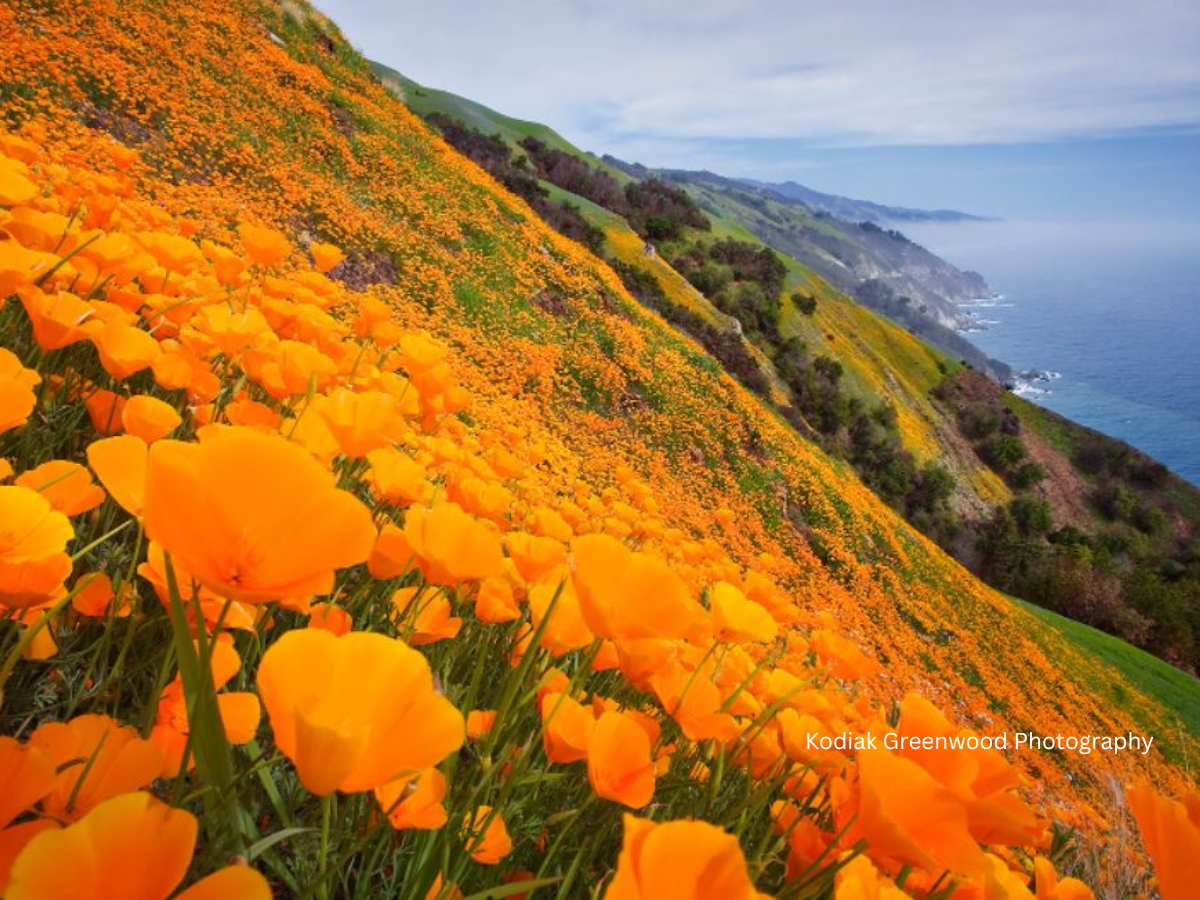 Weston Call Fund for Big Sur
Weston Call Fund for Big Sur
A Special Place, a Unique Opportunity
Big Sur has always had a unique spirit and sense of community. Those that live here or have enjoyed the beauty and special character of this place now have an opportunity to sustain the quality of life, now and in the future. This fund supports programs and services for people from Mal Paso Creek to the county line.
Neighbors Helping Neighbors
The Weston Call Fund for Big Sur was created in 2018 in memory of Weston Call to provide residents, businesses and visitors an opportunity to give back to Big Sur. It is governed by an advisory board which provides oversight, raises funds, defines grantmaking priorities and recommends grants to benefit the Big Sur area. It is a special purpose fund of the Community Foundation for Monterey County, which offers administrative and investment support.
Mission
To provide sustainable, impactful and supplemental funding to nonprofit organizations benefiting the residents of Big Sur and build resources for disaster relief.
Our Priorities: Health, Safety, Education, Arts, Culture and Community Stewardship
Create additional funding for health, fire and safety needs through Big Sur nonprofits
Support educational, cultural and historical programs
Aid sustainable tourism and destination stewardship efforts
Create and enhance community partnerships
Support nonprofits providing services in Big Sur
Respond to disaster through the Big Sur Disaster Relief Fund, a component fund of the Weston Call Fund for Big Sur
Impact
$40,000 Granted in 2022
Arts Council for Monterey County for social-emotional learning through art in Big Sur
Big Sur Fiddle Camp for their production of Sirena, the Musical
Big Sur Grange for their community engagement program
Big Sur Park School for early childhood support
Community Association of Big Sur for The Big Share program addressing food insecurity
Community Emergency Response Volunteers of the Monterey Peninsula for Big Sur CERT: Vests, safety glasses and flagging tape
Henry Miller Memorial Library to provide stewardship for the arts & the community in Big Sur
Los Padres Forest Association for the creation of a Big Sur Visitor use map
Stage Kids Etc for summer theater program
Ventana Wilderness Alliance for a Pine Ridge Trail visitor guide
Past Grants

$37,500 Granted in 2021

In its first round of competitive grants the fund awarded $37,500 to eight organizations.

Arts Council for Monterey County to partner with Captain Cooper School to provide a two-week Summer Arts camp and year-long arts education
Big Sur Byway Organization for administrative support to implement Big Sur Coast Highway Management Plan;
Big Sur Fiddle Camp to produce a CD and theater show with Fiddle Camp students, faculty, and local actors;
Big Sur Land Trust to support the Land Stewardship Program at Glen Deven Ranch in Big Sur;
Big Sur Park School to provide scholarships to preschoolers to receive an outdoor education experience;
CERV of the Monterey Peninsula, to purchase needed equipment for the Big Sur Community Emergency Response Team
New Camaldoli Hermitage for upgrades and repairs to trails, benches and meditation points serving their 20,000 annual visitors
Ventana Wilderness Alliance to create and print a Pine Ridge Trail visitor guide to teach responsible recreation in Big Sur.

Big Sur Disaster Relief Fund – $43,797 Granted

Big Sur is a wild place. Part of the mission of the Weston Call Fund for Big Sur is to build resources for disaster relief, in order to be prepared to rapidly respond when needed. The Big Sur Disaster Relief Fund is dedicated to this important cause.

In 2020 the Big Sur Disaster Relief Fund provide $43,797 in grants to nonprofits in response to the Dolan Fire. To support Big Sur residents affected by current and future disasters, donate online, or see below for information on sending a check.

Join Us!
Whether you and your family have lived or worked in Big Sur for months or decades, or you are a visitor that has enjoyed its beauty, you can give in a way that is meaningful today and will also have an impact for future generations.
Make a Gift
To make a gift to a fund online, click on one of these "Donate Now" buttons:
Donate to the Weston Call Fund for Big Sur
Donate to the Big Sur Disaster Relief Fund
Send checks made payable to "Community Foundation for Monterey County" with "Weston Call Fund for Big Sur" OR "Big Sur Disaster Relief Fund" in the memo line
Mail to: 2354 Garden Road, Monterey, CA 93940
To make a gift of stock or other assets, contact Christine Dawson, CFMC Vice President of Philanthropic Services at 831.375.9712 x126.
Donations to the Weston Call Fund for Big Sur and the Big Sur Disaster Relief Fund of the Community Foundation for Monterey County (CFMC) are tax deductible. The CFMC is a 501(c)3 nonprofit organization, Tax ID #94-1615897.
Advisory Board
Brian Call, Chair; Galen Call; Sharen Carey; David Fink; Kirk Gafill; Matt Glazer; Jennifer Haydu; Frank Pinney
Grant Information
Click the link for Weston Call Fund for Big Sur grant eligibility and guidelines.
About Weston Call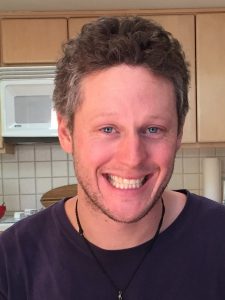 Weston Call was born on June 28, 1986 with a smile on his face. He was all about love. Always a thoughtful out of the box thinker, he challenged the norm from an early age. Athletic in the world of surfing, mountain biking, skiing, hiking and backpacking as a young adult, adventure was an important pursuit. Serving others was equally valuable to him and he realized how to develop a business model to serve tourists and business owners alike. Sur Transportation LLC which began in 2016 was his creation enabling not only transport services in Big Sur but also as a platform to educate tourists on the uniqueness of the area and how to successfully visit.
Weston showed his vision and courage to fill a need as well as demonstrate a resolve to do what others could not. He was solution oriented with a generous nature and was passionately involved in local non- profits as a volunteer. All the while he worked tirelessly to solve the challenge of Big Sur tourism in a place that the world had discovered through Instagram and Facebook. He embraced humor and a serious tone of justice.
The Weston Call Fund for Big Sur is a vehicle to support the causes he loved in a sustainable, impactful, and supplemental way. He was a collaborator and led others to see their decisions could benefit the greater collective and future of Big Sur. His family is grateful to be able to offer his legacy to the sound and prosperous community he so loved. Weston passed by natural causes at the young age of 32 on August 12, 2018.
For more information about Weston's life and initiatives around maintaining a healthy balance between locals and tourists in Big Sur, how you can be involved and local resources visit www.lovebigsur.com.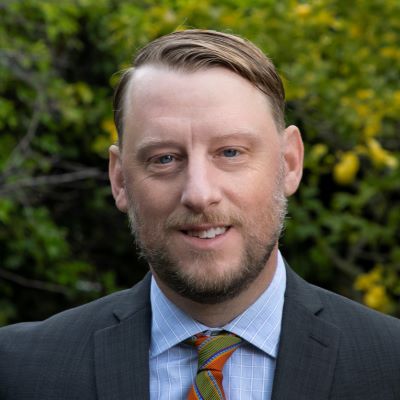 Brian Thayer
Senior Philanthropic Services Officer
831.375.9712 x144
Email Brian
Joel Hernandez Laguna
Community Impact and Equity Manager
831.754.5880 x133