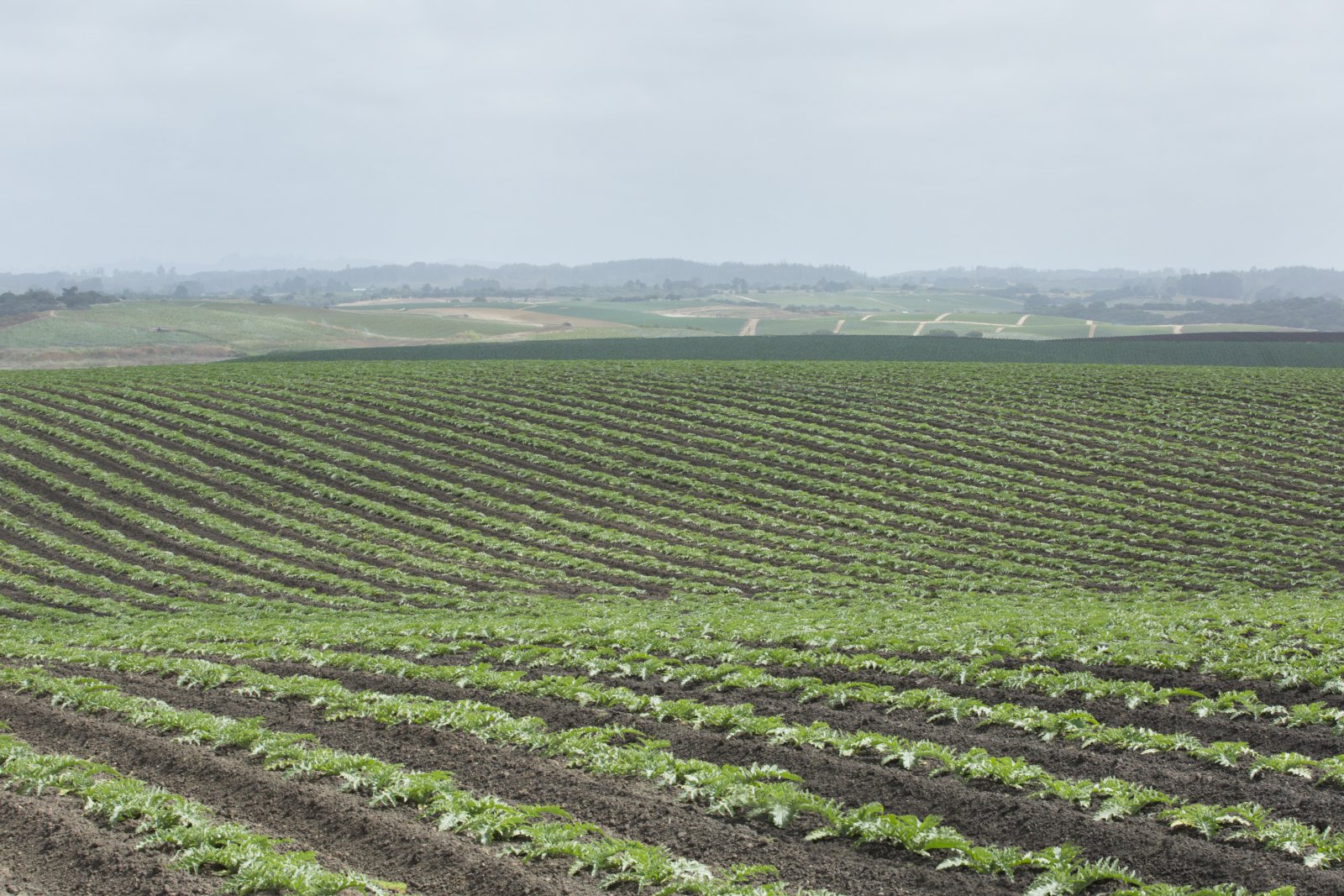 Northern Monterey County Foundation
Serving the communities of: Aromas, Bolsa Knolls, Boronda, Castroville, Elkhorn, Las Lomas, Moss Landing, Oak Hills, Pajaro, Prunedale, Royal Oaks, Santa Rita.
Giving Back to North County
The Northern Monterey County Foundation (NMCF) was created in 2016 as a unique vehicle to bring positive change to the communities of North Monterey County. The NMCF is an opportunity for individuals, families and businesses to come together to improve the quality of life for all residents of North County.
A local advisory board provides oversight, defines grantmaking priorities, and raises funds that are distributed to community organizations serving Northern Monterey County. As an affiliate of the Community Foundation, the CFMC provides financial stewardship, administrative support and the services of a fully accredited community foundation that is held to rigorous National Standards.
Impact
In July 2020, its fourth year of grants, the NMCF awarded $35,000 in grants to 11 nonprofit organizations serving North County. Those receiving grants were: Central Coast YMCA, Coastal Kids Home Care, Community Foundation for Monterey County Covid-19 Relief Fund, Girls Incorporated of the Central Coast, Jacob's Heart Children's Cancer Support Services, Legal Services for Seniors, Pajaro Valley Shelter Services, Partnership for Children, Rancho Cielo, Together in Pajaro, and Wonder Wood Ranch. In four years the NMCF has awarded $128,500 in grants.
Support North County
There are four main giving levels for NMCF supporters, though gifts of any amount are appreciated. Donations can be a one-time gift or a five-year pledge, and donors will be recognized as follows:
Founder: $25,000, or $5,000 per year for five years
Benefactor: $12,500, or $2,500 per year for five years
Sustainer: $5,000, or $1,000 per year for five years
Contributor: $2,500, or $500 per year for five years
Half of your gift will go to the endowment to become a permanent resource for Northern Monterey County and half will be available to make local grants in the first years of the NMCF.
All potential grants will be reviewed by the NMCF advisory board and will be used only for organizations serving the listed communities.
The goal is to build an endowment to sustain grantmaking into the future.
Gifts in the name of loved ones, planned gifts and legacies established through your estate are additional ways to support the NMCF.
You can donate by credit card by clicking the Give Now button below. If you wish to donate by mail, download the Pledge Form and send it to us.
View the Current NMCF Donors
Founders

Chuck and Ramona Allen
Nancy Ausonio
Ricky Cabrera
Dr. Rolando Cabrera
Don Chapin
Clint and Karen Miller
Manny Morales
Miles and Rosanne Reiter
Tottino Family Trust
Ocean Mist Farms
Vistra Corp.

Benefactors

Linda and DL Grier
Aromas-Watsonville Fraternal Order of Eagles
The McSherry Group, LLC

Sustainers

Robert and Anne Herendeen
Frank Capurro
Kevin and Mary Murphy
Manuel and Susan Osorio
Driscoll's
Driscoll's, in recognition of the life and accomplishments of Kathryn M. Viscovich

Graniterock
Pacific Propane, in memory of Maskey Heath
Seatec Underground Utilities, Inc.
TriCal, Inc.

Contributors

Carol and Lou Calcagno
David and Susan Gill
Janet Heien
Kevin and Essie Martin
Joe and Mary Pezzini
John and Patti Phillips
Rabobank
Wells Fargo
NMCF Advisory Board
Chuck Allen (Chair), Las Lomas/Pajaro; Glen Alameda, Salinas; Nancy Ausonio, Castroville; Ricky Cabrera, Salinas; Frank Capurro, Moss Landing; Don Chapin, Prunedale; Anne Herendeen, Prunedale; Karen Miller, Pajaro; Manuel Osorio, Prunedale; John Phillips, Elkhorn
NMCF Grant Information
Click the link for grant eligibility and guidelines.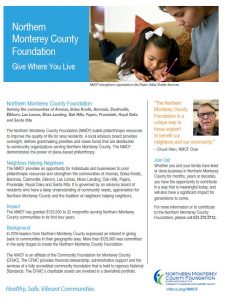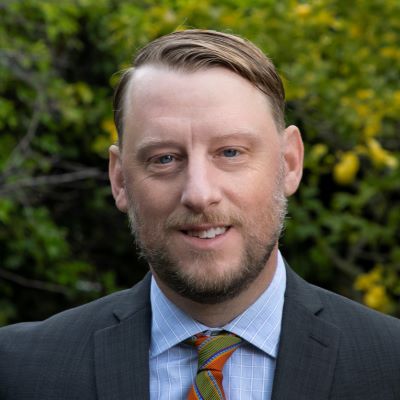 Brian Thayer
Senior Philanthropic Services Officer
831.375.9712 x144
Email Brian