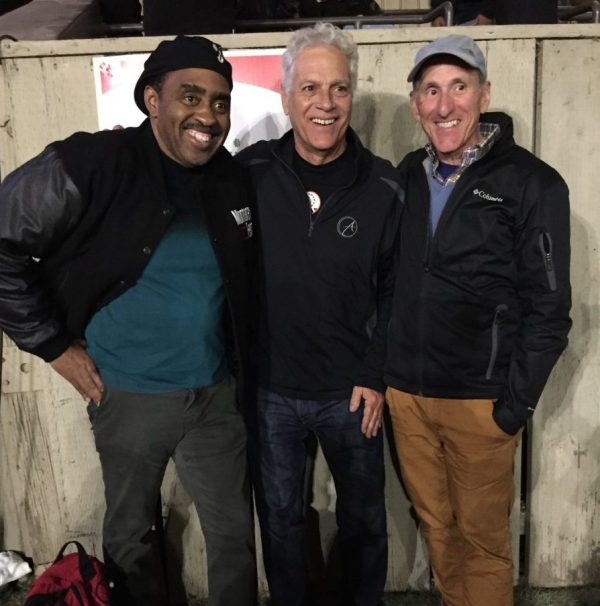 President's Blog: Harmony – an Antidote to the Noise
By Dan Baldwin, Community Foundation for Monterey County President/CEO
Noise.
That seems to be the dominant feature of our daily lives in recent months. Noisy tweets. Noisy talking heads. Noisy battles in the media. Noise over standing and kneeling. People arguing over what constitutes patriotism, even while hundreds of thousands of DACA students who want desperately to be part of our nation wonder about their fate. The constant static with North Korea, the consequences of which could create the loudest bang in human history. And now the worst noise of all, the sound of automatic gun fire into a crowded concert in Las Vegas.
Am I alone in feeling there is so much noise I can't actually hear a thing?
A few weeks ago I experienced an entirely different type of noise, and, gratefully, a different atmosphere, one that allowed me to see and hear with what, for me, counts as clarity. I'm referring to the Monterey Jazz Festival (MJF). It was my eighth MJF, and while every year I have these same sensations, this year, because of the noise, it seemed particularly poignant.
To deny that our country continues to struggle with finding solutions to issues of race, inequality, and justice is to deny that the sun comes out in Monterey County. It's not a comfortable conversation."
People with privilege struggle to acknowledge how the cards are stacked in their favor, and they're reluctant to re-deal the hand. I understand the reluctance, despite the necessity to examine the game's fairness, to make sure all the players have equal opportunity for success.
The work is hard, at times it feels like we'll never get there.
Looking for Hope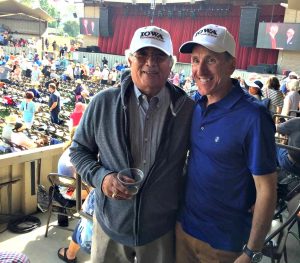 If you're looking for hope, buy a Saturday grounds pass to the next jazz festival. It is the most seamless, effortless example of how people of different races, genders, ages and backgrounds commune with each other. It is without question the most diverse audience I experience in Monterey County, and, it is so comfortable.
When I stroll the grounds of the jazz festival, my first reaction is that I wouldn't have it any other way. My second is a desire to have this experience somehow transported into the consciousness of all the people who feel so threatened by diverse communities.
Uniting Around a Common Cause
MJF is harmonious. I wish our U.S. Senate, Congress and Executive Branch could experience the sensation of not just co-existing, but being together around a common cause (in my case Herbie Hancock; in their case governance, perhaps?) and finding that while background and genetics still inform us in many ways, my perspective intersects with others, who, if we're standing side by side, it would appear we have nothing in common.
It's the music that brings us together, but it's what we discover about each other – and the support we provide – that drowns out the noise.
Dan Baldwin is President/CEO of the Community Foundation for Monterey County, which has granted more than $152 million and stewards $212 million in charitable assets. The Monterey Jazz Festival is one of more than 400 CFMC 2016 grantees in the areas of children and youth; arts, culture  and historic preservation; community development; health and human services and environment and animal welfare.  
Top Photo: (l to r) Emmett Carson, CEO and President, Silicon Valley Community Foundation, Lance Linares, CEO Community Foundation Santa Cruz County, Dan Baldwin, President/CEO Community Foundation for Monterey County Bottom photo: (l to r) Ron Griggs and Dan Baldwin