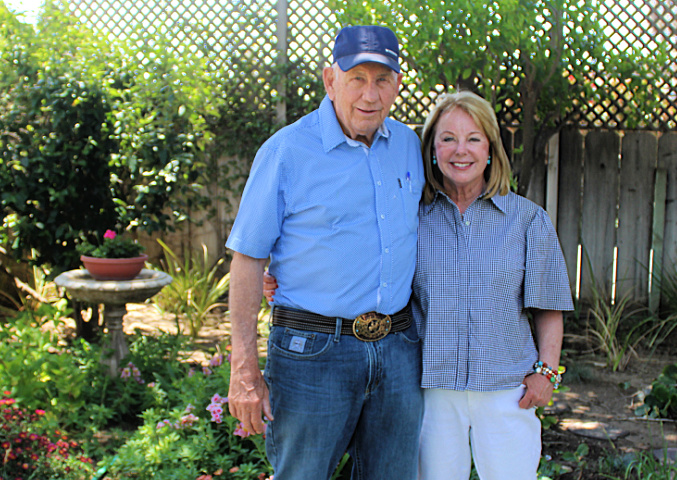 Giving Local — John and Annette Romans
We recently met John and Annette Romans on a warm afternoon in Greenfield at Annette's childhood home where her mother still lives. John and Annette were both born and raised in Monterey County, attending Greenfield Elementary School and King City High School.
Married 47 years, Annette was a school nurse in Greenfield and John farmed with others, including his father, before farming on his own. John was a longtime partner of King City-based Mission Ranches, which partnered with the owners of Earthbound Farms in 2008 to bring more organic produce to retail.
John and Annette often contributed their time, talent and in-kind donations when they were younger. After the success of Mission Ranches, they were looking to expand their generosity and give back financially. John was referred to the Community Foundation for Monterey County by a business partner. They created the Mission Ranches Fund of the CFMC in 2016 and have made grants to local nonprofits including Tatum's Garden Foundation, Salinas Valley Fair, Central Coast VNA and Hospice, and First Tee of Monterey County.
We like giving here. We like that it stays local."
– Annette Romans
In 2020, John and Annette established the John and Annette Romans Family Fund to simplify their personal giving. "I like working with the CFMC. The investments are strong and the money grows," noted John. "I can just call and a check goes out (to the nonprofit)," he continued. Although they have also made grants in nearby communities, their priority is supporting organizations within Monterey County.
I like working with the CFMC. The investments are strong and the money grows."
– John Romans
The Romans appreciate history and contributed to the Campaign for the Preservation of Mission San Antonio. They support education, including Palma High, where their two boys attended, and Sacred Heart Schools, where two of their five grandchildren go to school. John, a Hartnell College Foundation board member, was recently honored for his ongoing support of Hartnell College. "We wanted to give where people of all ages can go get an education," he said. They also make grants to organizations making a difference for youth such as Girls Inc. and Rancho Cielo.
The couple utilized both their family donor advised fund and Mission Ranches Fund at the CFMC to support the COVID-19 Relief Fund in 2020, which made grants to organizations addressing community needs during the pandemic. The Romans also give back through the Southern Monterey County Foundation of the CFMC to support organizations serving King City south to the Monterey County line.