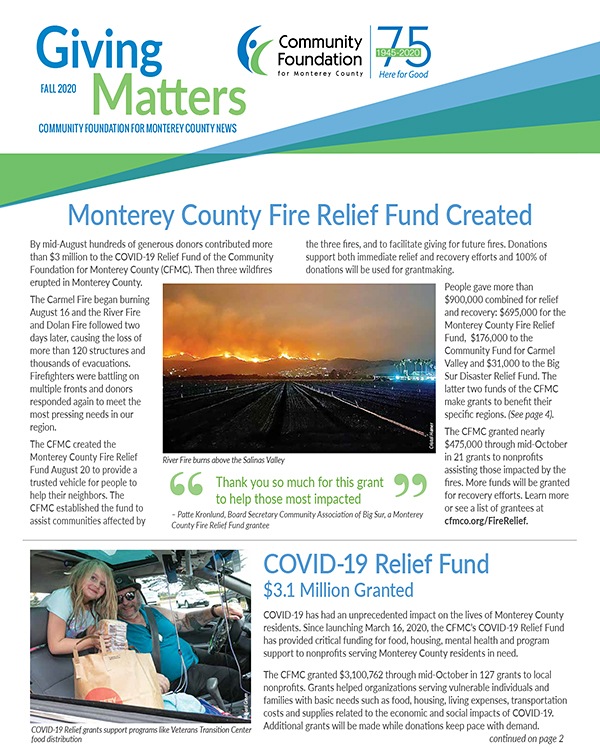 Fall 2020 Newsletter
Since our last newsletter Monterey County suffered three wildfires: the River, Carmel and Dolan fires. Again, our donor advisors, partner foundations and the community responded with remarkable generosity." – Dan Baldwin, President, CEO Community Foundation for Monterey County.
Giving Matters
2020 has tested our resolve, but has shown our ability to respond to help one another is strong. In our latest Fall Newsletter, Giving Matters, read about the recent work of the Community Foundation for Monterey County.
From rallying community around COVID-19 response, to fire relief and joining the national conversation about diversity and equity, the CFMC is committed to moving Monterey County forward.
We hope you enjoy these inspiring stories.