Individual Donor Development Academy
July 25, 2018 @ 4:30 pm

-

7:30 pm
Event Navigation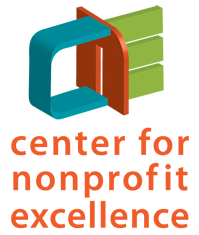 Overview:
Individual giving is the largest part of nonprofit funding nationwide. What is your nonprofit's plan to engage individual donors and build community? Gather your team and join national experts, Grassroots Institute for Fundraising Training, for this unique, year-long learning experience. Together, you'll create and implement an individual donor fundraising plan.
Details:
Individual Donor Development Academy
Series dates: Wednesday, July 25, August 22, September 19, & October 17, 2018
4:30 – 7:30 PM
Community Foundation for Monterey County
2354 Garden Road, Monterey 93940
$400 per team (see scholarship details below)
Includes: registration for 1-3 people from your team, meals, mentoring, all workshops and materials for one year.
Full Description:
This opportunity is for community and nonprofit leaders with an interest in fundraising as a tool to support community building work. As part of the Academy, you'll attend half-day monthly workshops for the first four months (July – October 2018), with online sessions once or twice monthly. You will be paired with a fundraising mentor-coach and a support team of peers to help you throughout the year as you create and implement an individual donor fundraising plan.
Participants will:
Develop the confidence and learn the skills used to lead successful grassroots fundraising efforts;
Apply these skills to nurture a vibrant, powerful, and sustainable base of individual donors and supporters for your organization; and
Collaborate with other local nonprofit leaders to establish and sustain a peer network of support.
Who should attend:
People and organizations who are new to individual donor development. All sizes of organizations are welcome. Attend as a team for maximum benefit. Volunteers with a strong interest in working with individual donors and board members are also encouraged to attend.
Presenter: Jeff Pinzino of Grassroots Institute for Fundraising Training – GIFT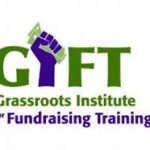 GIFT is a multiracial organization that promotes the connection between fundraising, social justice and movement-building. GIFT provides training, resources and analysis to strengthen organizations. GIFT is the publisher of the Grassroots Fundraising Journal and many other materials to support organizations' efforts to build community.
Jeff Pinzino (CFRE) has spent more than 20 years working for racial and economic justice, first as a community organizer, then as a funder, and for the past 8 years as a professional fundraiser.  He has managed fundraising for groups such as People's Action, Illinois Coalition for Immigrant and Refugee Rights, Midwest Academy, and currently for the National Guestworker Alliance.  He currently serves as Development Director for National Guestworker Alliance.
Additional scholarship information:
ACTION Council scholarships are offered to organizations supporting children & families who are at-risk, marginalized, or low-income.
First 5 Funded Partners: See the list of current agencies.
Next Steps Grantees are recipients of the Next Steps for Small Nonprofits grant program
Cancellation Policy:
Notice of cancellation must be received in writing (email or fax) by the Community Foundation at least two full working days prior to the workshop. In the case of a scholarship recipient no-show, the individual may be invoiced if written cancellation is not received within two working days.
Related Events