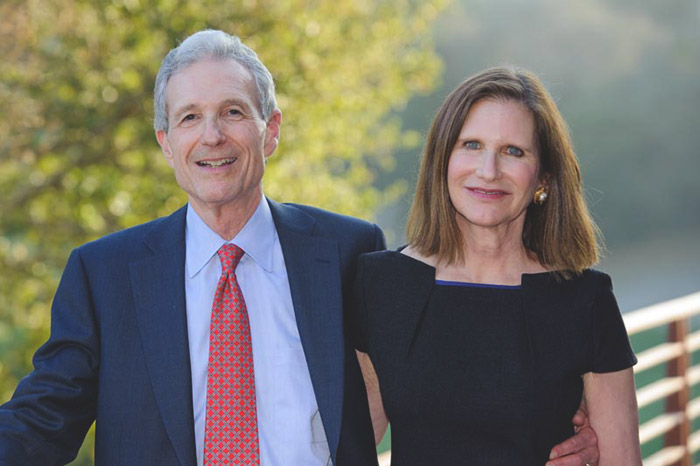 Why CFMC?
Giving Back
Hundreds of generous individuals and families have chosen to partner with us by creating charitable funds in their lifetimes or through their estates. We steward these assets and make grants to nonprofits, working towards a vision of healthy, safe, vibrant communities.
With a donor advised fund, there's a lot of flexibility. The staff is extremely helpful from an administrative standpoint. We've gotten a great deal of joy and satisfaction from our giving. – David and Laurie Benjamin, Donor Advisors
The Community Foundation in one word is 'trust.' – Bertie Elliott, Donor Advisor, Legacy Society Member
Why Partner with Us?
We provide highly personalized service tailored to your charitable and financial interests. We help you to invest in the causes you care about.
We are philanthropic experts. Our staff has broad expertise regarding community issues and needs.
We accept a wide variety of assets, and can facilitate even the most complex gifts.
We are a community leader, convening agencies and coordinating resources to create positive change. We multiply the impact of gift dollars by pooling them with other gifts and grants.
How We Can Partner with You
Charitable Funds: Solutions to facilitate your philanthropic vision, including Donor Advised Funds for individuals, families and businesses
Estate Planning: Leave a legacy through a planned gift
Private Foundation Services: Customized administrative and grantmaking support
Corporate Philanthropy Programs: Helping companies give back
Learn about Donor Advised Funds
Guide to Gift Planning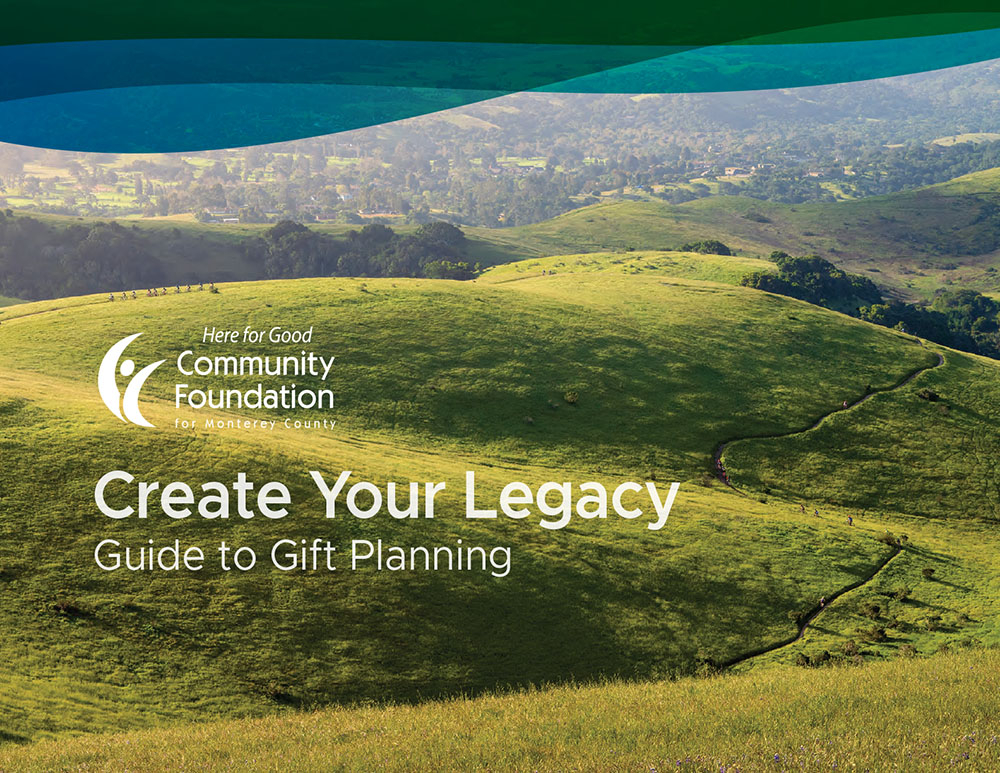 The CFMC "Create Your Legacy" Guide to Gift Planning reviews the benefits of different types of charitable gifts. It simplifies the many options available by explaining how you can support the causes or nonprofits of your choice.
Contact Christine Dawson at 831.375.9712 x126 or legacy@cfmco.org to request a print copy or to help create your giving plan.