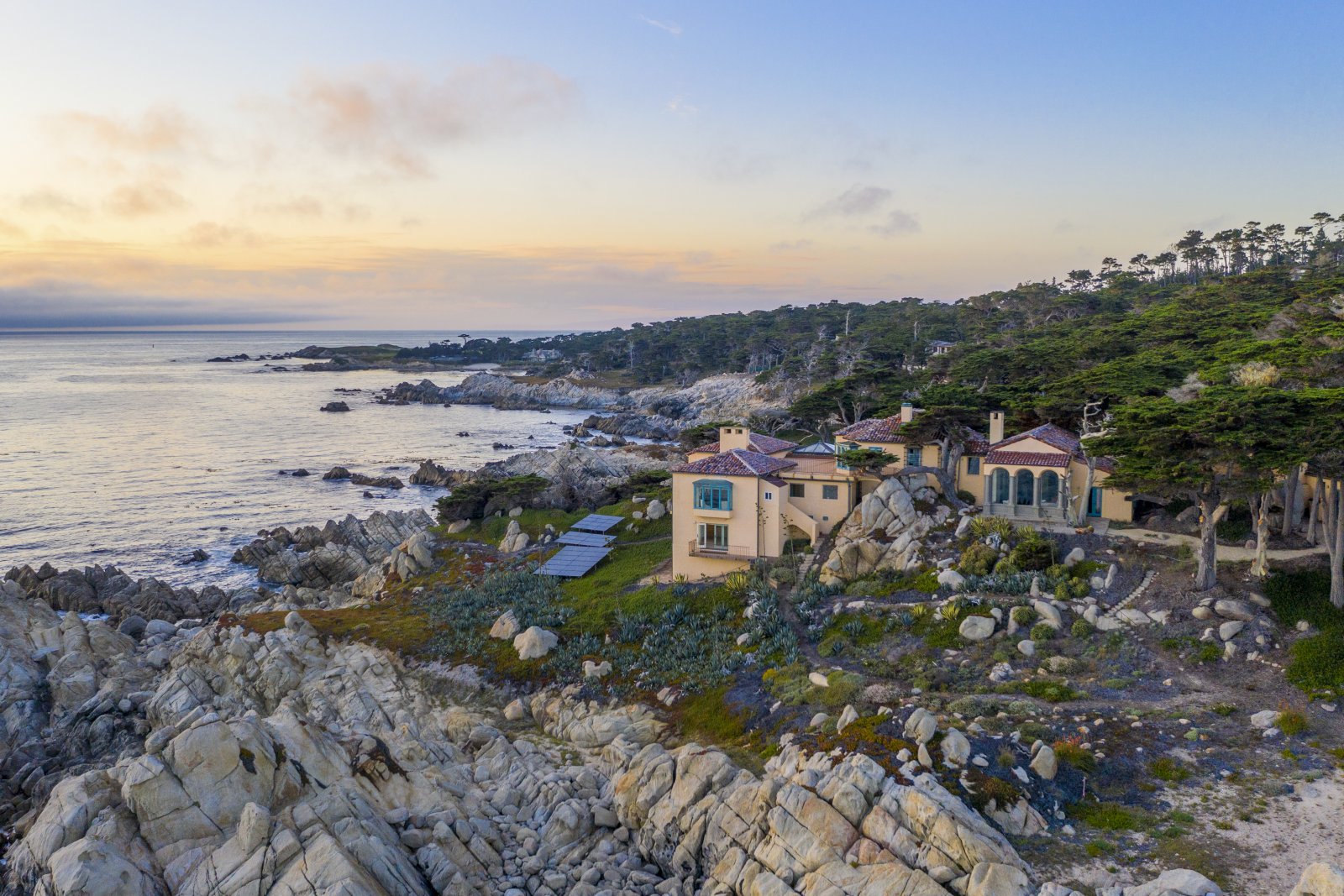 Charles de Guigné Pebble Beach Estate Gift Creates $18 Million Charitable Legacy
Record Gift to Community Foundation for Monterey County Creates Endowment to Benefit SPCA for Monterey County and Montage Health Foundation
When Charles de Guigné passed away he left his beloved one-of-a-kind estate at 3200 17-Mile Drive in Pebble Beach to create a lasting legacy.
Charles, who had no children, wanted his property to be used for a charitable purpose. He specified through his trust that upon his death, title to the home be transferred to the Community Foundation for Monterey County (CFMC). He instructed the CFMC to sell the property so proceeds could be maximized for the benefit of others. Charles selected the SPCA for Monterey County and Montage Health Foundation to benefit from the fund the sale would create. He supported both organizations in his lifetime.
The property, which was co-listed by Tim Allen Properties of Coldwell Banker and Canning Properties Group of Sotheby's International Realty, sold on November 8, 2019.
Leaving a Legacy
Per Charles' wishes, the Charles August de Guigné Charitable Foundation, an endowed fund of the CFMC, has been created from the proceeds of the sale. This $18 million gift is the largest ever received by the CFMC and will benefit the SPCA for Monterey County and Montage Health Foundation. As an endowed fund, the principal remains invested and a percentage is paid out annually in perpetuity. It is estimated the fund will make grants totaling more than $800,000 per year initially and over time grants will exceed the amount of the original gift.
We're honored Charles entrusted the Community Foundation for Monterey County with this extraordinary gift. We're so pleased we were able to take a complicated asset and transform it into a fund that will forever support the causes he cared about." – Dan Baldwin, President/CEO Community Foundation for Monterey County.
The Home: 3200 17 Mile Drive
The home, originally built in 1930 and since expanded, sits on a rare, private site of more than 9 acres. It is comprised of two lots between Cypress Point and the Lone Cypress on 17-Mile Drive in Pebble Beach, California, and boasts dramatic coastal views. The 9,700 square foot home has 6 bedrooms and 9 full and 3 half baths. There is also a 1 bedroom, 2-bath guesthouse.
The Impact
This incredibly generous and compassionate gift to the Community Foundation for Monterey County will make a deep impact on animal welfare in Monterey County," – Scott Delucchi, Executive Director, SPCA for Monterey County.
"Charles de Guigné was a true friend to the SPCA for many years and was especially drawn to our mission of rescuing neglected and abused animals," he continued. "Grants from the Charles August de Guigné Charitable Foundation will transform the SPCA's Treatment, Learning & Compassion (TLC) Program, which mends broken bones and heals broken spirits every day. Funds will help us break ground on a specially designed TLC building that will provide a safe, dedicated space for rescued pets who need long-term compassionate care, training, socialization and rehabilitation before being adopted into new, loving homes."
"We are extremely grateful for Mr. de Guigné's extraordinary gift benefiting Montage Health Foundation," says Steven Packer, MD, President and CEO of Montage Health. "He was a friend and supporter of Community Hospital and then Montage Health for nearly 20 years, contributing to a wide range of services, from cancer treatment to wound care.
Mr. de Guigné spoke of the need to ensure that excellent healthcare be available in the community, and with this gift, that will be part of his legacy." – Steven Packer, MD, President and CEO of Montage Health
About Charles de Guigné
Charles de Guigné came from a prominent San Francisco Bay Area family, with roots in French nobility. His great grandfather, Count Christian de Guigné, founded the Stauffer Chemical Company. His father was Christian de Guigné III and his mother was socialite Eleanor Christenson de Guigné, known for her taste and fashion. (She bequeathed her fashion collection to the Fine Art Museum in San Francisco). His brother, Christian de Guigné IV, inherited the family estate in Hillsborough, while Charles inherited the vacation home in Pebble Beach as well as Château Sénéjac, an estate in France which the family had owned for nearly 150 years. He modernized the vineyard and produced fine wines for private use. He returned to Pebble Beach after the sale of the vineyard in 1999.
Mr. de Guigné contributed generously to many charitable and philanthropic organizations in his lifetime. His rare gift will make an important difference in Monterey County for generations to come.
Watch KSBW news report on the gift: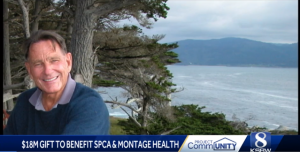 About the Community Foundation for Monterey County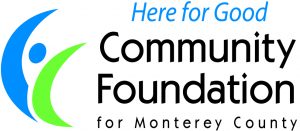 The mission of the Community Foundation for Monterey County is "to inspire philanthropy and be a catalyst for strengthening communities throughout Monterey County." Individuals, families and businesses create charitable funds at the CFMC in their lifetimes or through their estates. These funds fuel millions of dollars of grants annually, creating healthy, safe and vibrant communities. The CFMC stewards more than 500 funds and $270 million in charitable assets and has granted more than $200 million since 1981. For more information call (831) 375-9712 or visit www.cfmco.org.
About Society for the Prevention of Cruelty to Animals (SPCA) for Monterey County

The SPCA for Monterey County is a nonprofit, independent, donor-supported humane society that has been serving the animals and people of Monterey County since 1905. The SPCA is not a chapter of any other agency and does not have a parent organization. They shelter homeless, neglected and abused pets, horses, barn pets, and exotic animals, and provide humane education and countless other services to the community. They are the local agency you call to investigate animal cruelty, rescue and rehabilitate injured wildlife, and aid domestic animals in distress. Call (831) 373-2631 or visit www.SPCAmc.org for information.
About Montage Health Foundation

Montage Health Foundation's mission is to inspire giving that enhances and improves the health of the entire community. Gifts to the foundation take healthcare to the homeless, build mental health programs for young people, recruit primary care doctors and specialists, teach kids to eat better and exercise more, sustain a hospital that sustains the community, and much more. The foundation is guided by a board of community members who are passionate about the work and impact of Montage Health and its family of companies, including Community Hospital of the Monterey Peninsula. Call (831) 658-3630 or visit mhfdn.org for more information.
Top photo: 3200 17-Mile Drive Pebble Beach, CA / Grant Kinsey
Press Release November 21, 2019
Media Contacts:
Amanda Holder, Director of Communications, Community Foundation for Monterey County (831) 375-9712 x123 amandah@cfmco.org / cfmco.org
Beth Brookhouser, Director of Community Outreach, SPCA Monterey County (831) 264-5469 bbrookhouser@spcamc.org / SPCAmc.org
Monica Sciuto, Assistant Director of Communication and Marketing, Montage Health (831) 622-2756 or (530) 318-3823 monica.sciuto@montagehealth.org / montagehealth.org