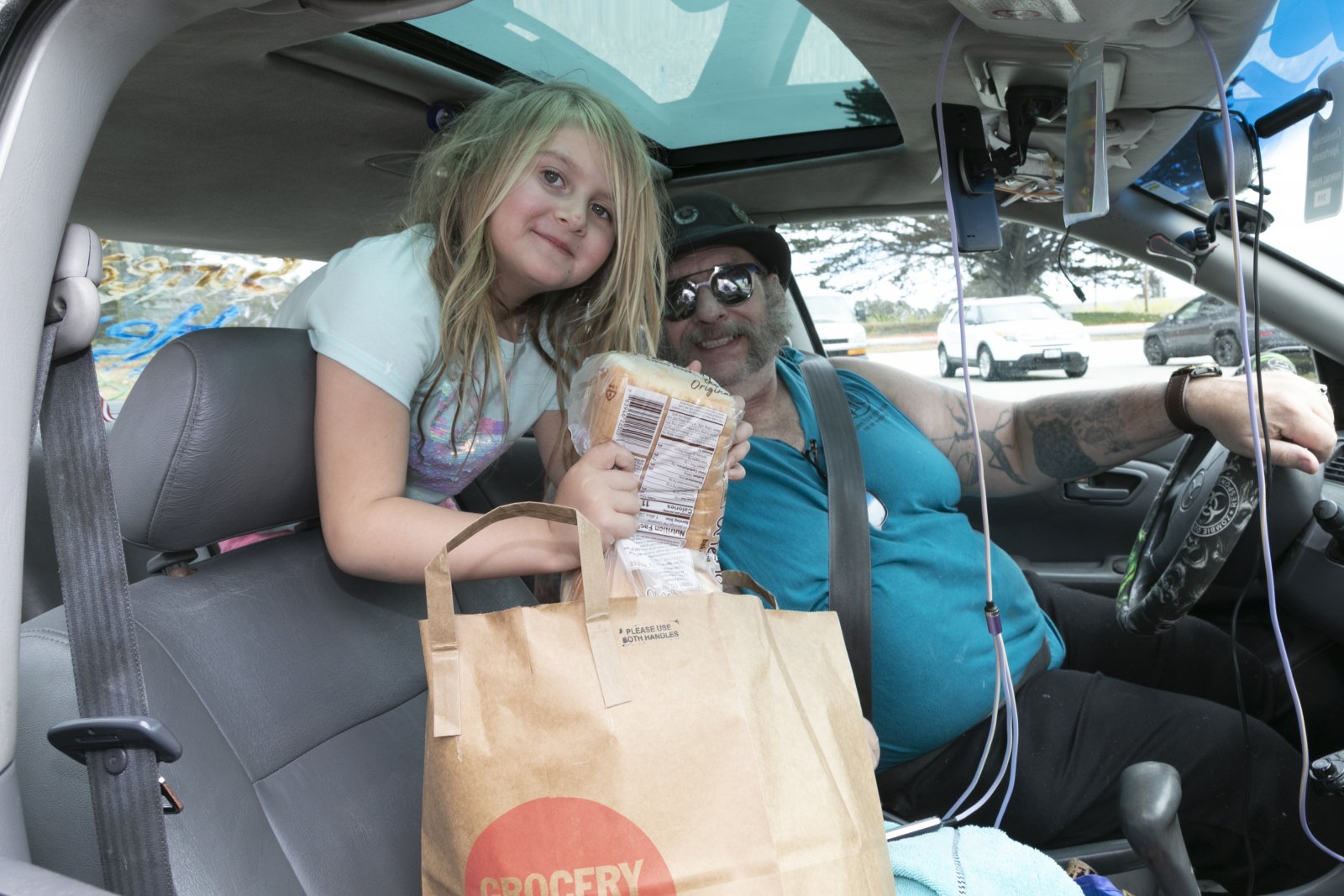 COVID-19 Relief Fund Grants More than $2 Million to 84 Nonprofits
As Monterey County residents, nonprofits and businesses settle into an uncertain "new normal," the Community Foundation for Monterey County's (CFMC) COVID-19 Relief Fund is providing critical funding for food, housing, mental health and operations to Monterey County nonprofits.
From its launch March 16 through May, the CFMC's COVID-19 Relief Fund granted $2,178,025 in 91 grants to 84 nonprofits serving vulnerable individuals and families with basic needs (food, housing, living expenses, transportation costs, supplies, etc.) related to the economic impact of the Shelter-in-Place Order. (Update: As of June 4 the fund has granted $2.3 million to 90 nonprofits).
"We started by focusing on the front lines. We want agencies to have adequate resources and supplies as they deal directly with affected populations," – Dan Baldwin, CFMC President/CEO.
Grants Awarded to 84 Nonprofits
– More than $1.6 million to organizations providing direct support such as food, housing assistance, financial assistance and baby items and personal protective equipment
– Over $319,400 to assist nonprofits experiencing staffing and/or volunteer gaps such as transitioning programming from in-person to virtual, emergency medical supplies for clinicians, and program support
– $49,625 to support mental-health programming in response to the virus such as suicide prevention services, substance and opioid disorders and emergency childcare for essential workers.
CFMC Donor Advisors, Companies & Foundations Partners
The need is great to ensure that those facing food insecurity and other hardships have places to turn for resources. Individual donors, CFMC fund holders, companies and private foundations responded. Through May 22, 2020, $2,667,419 was contributed to the fund.
Give Now
Donors can make a secure online tax-deductible donation at www.cfmco.org/CovidRelief, mail a check to the Community Foundation for Monterey County, 2354 Garden Road, Monterey, CA 93940 with "COVID-19 Relief Fund" in the memo, or call 831.375.9712.
To contribute stock or make a gift of an IRA Qualified Charitable Distribution, please contact Christine Dawson at christine@cfmco.org for details.
Apply
To see a full list of grantees or apply, visit www.cfmco.org/CovidGrants. The CFMC's Center for Nonprofit Excellence also offers a curated list of nonprofit resources at www.cfmco.org/COVID19NonprofitResources.
"Food pantry costs and nutritional needs have increased 300% during the pandemic. The grant helped us focus on serving our community in crisis. We are extremely grateful"  – Kurt Schake, Executive Director, Veterans Transition Center.
"Because the CFMC grant immediately funded nutrition, that allowed us to worry about other areas, like safety and transportation," Schake added.
It is also crucial that nonprofits have funds to continue their work.
"Our COVID-19 Relief Fund has focused on immediate relief efforts. If people have favorite nonprofits they support, I encourage them to give directly," says Baldwin. "This is a time when philanthropy can fill important gaps."
Donor Advisors Giving Generously
Donor-advised fund account holders at community foundations nationwide have been rallying to help those in need in the face of the Covid-19 crisis, granting hundreds of millions to support their neighbors in communities large and small across the U.S.
According to a new survey by the Community Foundation Public Awareness Initiative, donor-advised funds at 64 U.S. community foundations granted $821.9 million to nonprofits in March and April. CFMC donor advisors have granted more than $1.6 million combined to the Relief Fund and nonprofits.
Private Foundations and Companies Give to COVID-19 Fund
Private foundation and company donors to the COVID-19 Relief Fund include: Aera Energy, L/G Anderson Family Foundation, Peggy and Jack Baskin Foundation, California International Airshow, The California Wellness Foundation, Carmel Host Lions Club Foundation, Church in the Forest, Claire Giannini Fund, Intero foundation Inc., The James Irvine Foundation, Monterey County Bar Foundation, Monterey Peninsula Foundation, Scott and Kim Negri Family Foundation, David and Lucile Packard Foundation, Neumeier Poma Investment Counsel, PG&E Foundation, Nancy Buck Ransom Foundation, J. Miles and Rosanne Reiter Family Foundation, Sunlight Giving Foundation, United Way Monterey County, Wellin Family Foundation.
About the Community Foundation for Monterey County
The mission of the CFMC is "to inspire philanthropy and be a catalyst for strengthening communities throughout Monterey County." Thanks to generous community members who have created charitable funds in their lifetimes or through their estates, the CFMC has granted more than $205 million to nonprofits working towards healthy, safe, vibrant communities. For more information visit www.cfmco.org, call 831.375.9712 or stay connected at www.facebook.com/cfmco or www.twitter.com/cfmco.
Photos/ Richard Green