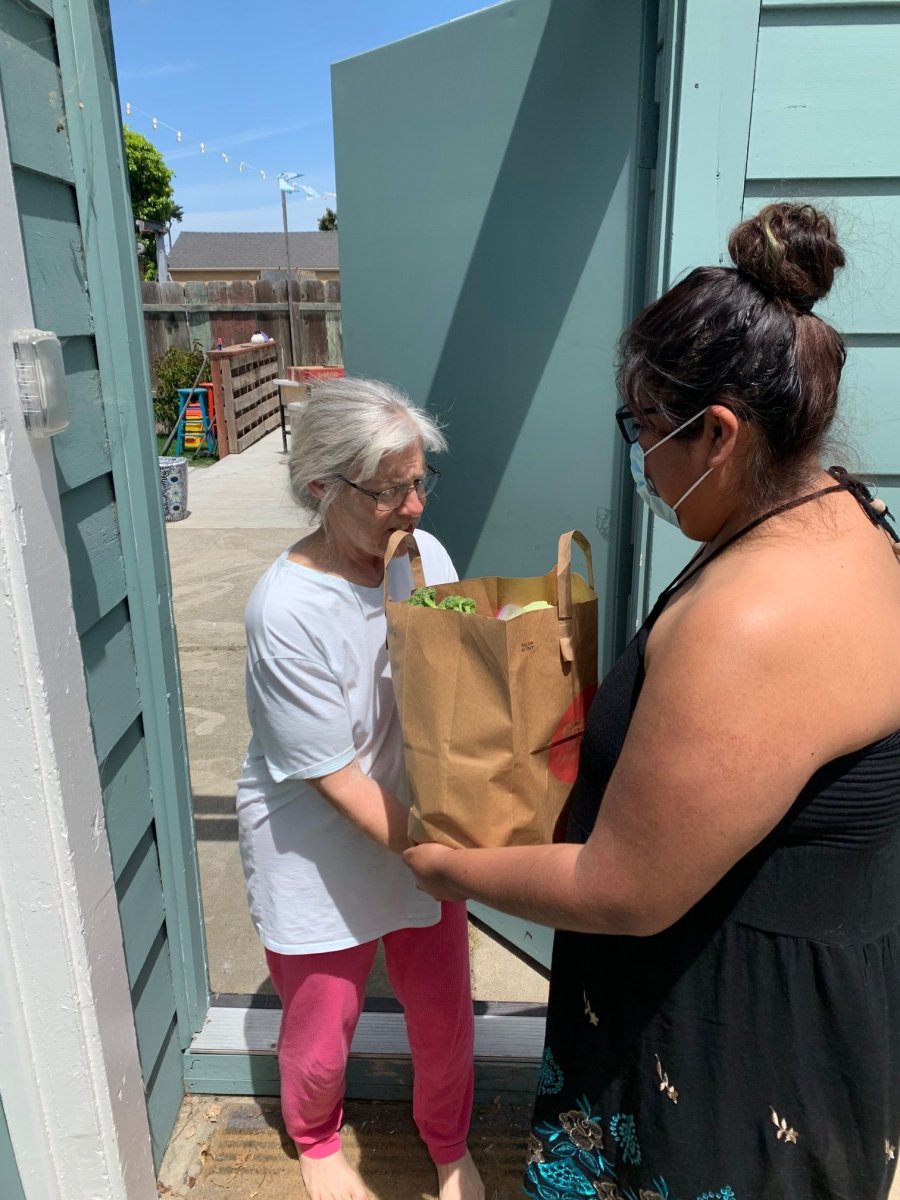 COVID-19 Grant – Independent Transportation Network
COVID-19 rendered seniors homebound. As a vulnerable group, sheltering in place presented tremendous difficulties. They still had to eat, pick up prescriptions and attend doctors' appointments even in the midst of a global pandemic.
That's when the Salinas-based Independent Transportation Network (ITN) Monterey County went to work, using a $20,000 COVID-19 Relief Fund grant to change its services, partnering with Meals on Wheels of the Salinas Valley to get seniors fed and driven to the essential places they needed to go.
"It's a unique time, we are all being asked to think creatively and respond to urgent community needs," said Jessica McKillip, ITN Executive Director whose board had an emergency meeting last year to authorize a change of its model of service.
Under normal circumstances, ITN provides rides to those 60 and over or those visually impaired by its paid and volunteer drivers. Customers could call day or night for safe and reliable transportation. Since ITN's customer base was asked to stay home, ridership dropped putting its paid drivers at risk of no work. But Meals on Wheels had its own dilemma – how to get hot meals purchased for seniors from restaurants throughout Monterey County to its surging requests.
"Meals on Wheels had money to buy meals and people who needed them, but didn't have a way to get the growing need for food out," McKillip explained. Adding that Monterey-Salinas Transit joined the partnership. "We coordinated, divided and used our paid staff to get food out. It was a fantastic partnership – one that would likely not have happened but for COVID-19."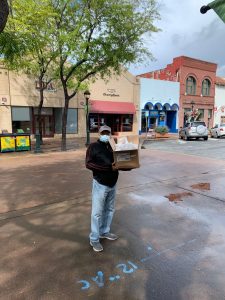 The grant provided operating support (staffing costs, mileage reimbursement, sanitation supplies) for the collaborative lunch delivery program that fed 280 seniors, many on rural parts of Monterey County for 13 weeks. They also gave out disaster guides, masks, and food bags to sheltering seniors and provided COVID-safe, short essential errands.
ITN is now working to be part of the effort of getting seniors vaccinated. Their next projects included getting seniors to vaccination appointments and reaching out to provide rides to seniors in rural parts of Monterey County.
The grant allowed us to touch people who would have never about our services, bridge gaps and build a collaboration that would likely have never happened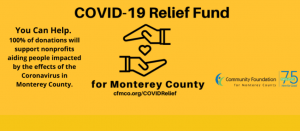 To see all grantees or give, visit cfmco.org/CovidRelief.